Books

Featured Books

design007 Magazine

Latest Issues

Current Issue

Rigid-flex: Designing in 3D

In this month's issue, our expert contributors share their best tips, tricks and techniques for designing rigid-flex circuits. If you're a rigid board designer considering moving into the 3D world of rigid-flex, this issue is just what the doctor ordered!

Simulation, Analysis, and AI

Getting today's designs "right the first time" is critical, especially with costly advanced PCBs. Simulation and analysis software tools can help you in the fight to eliminate respins. They're not magical, but they can predict the future of your design.

Advanced, Complex & Emerging Designs

This month, our contributors focus on designing PCBs with advanced, complex and emerging technologies. We investigate design strategies for boards that are on the cutting edge of technology, or crazily complex, or so new that designers are still writing the rules as they go.

Columns

Latest Columns

||| MENU
IPC APEX EXPO 2023 Special Session: Advanced Packaging
March 13, 2023 | Pete Starkey, I-Connect007
Estimated reading time: 2 minutes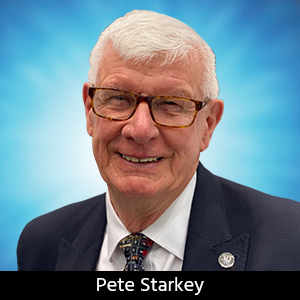 The IPC APEX EXPO Special Session on Advanced Packaging this year attracted enormous interest, with Conference Room 2 at capacity long before the session began. Even with lots of extra seats squeezed around the edges, the session was standing room only for the just-in-time arrivals.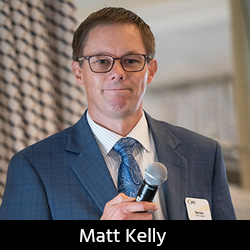 IPC Chief Technology Officer Matt Kelly opened proceedings by introducing a distinguished panel of experts: Jan Vardaman, president and founder of TechSearch International; Sam Salama, CEO of Hyperion Technology; Matt Neely, director of process engineering at TTM Technologies; and Jim Fuller, VP of engineering technology at Sanmina.
In his opening remarks, Kelly reflected upon the changes happening in semiconductor technology, which he believes will noticeably disrupt the industry over the next five to seven years. The declaration "Advanced packaging is the new king!" was attributed to Todd Younkin, president of Semiconductor Research Corporation, speaking at IPC's Advanced Packaging Symposium [in Washington, D.C.]. According to panelists, "Everything follows silicon" is now a cardinal rule, as global and regional supply-chain shifts advance at different rates in North America, Europe, and Asia. Unfortunately, North America is lagging well behind and urgently needs to catch up to other regions.
Japan leads the way in substrate capability and capacity, followed by South Korea and Taiwan; China is well positioned to support multiple substrate technologies, but North America has minimal capability for flip-chip ball grid array substrates and none for wire-bond integrated circuit substrates.
"We have a lot of work to do," Kelly said. His call to action stressed that while North America and Europe are talking about these issues, Asia is actually doing something about them, further widening the gap between Asia and the West. Focusing only on silicon, he said, will extend the supply chain rather than shorten it. Substrates and packaging assembly are critical, and the U.S. lacks both build-up substrate capability and package assembly capacity. Overcoming these business and technology issues will require a significant change of mindset.
Kelly highlighted IPC's commitment to both help build an advanced packaging ecosystem and adopt a "silicon to systems" approach that preserves the importance of the solder joint on the advanced assembly. 
Kelly then handed the mic over to Vardaman, who explored the future needs of the IC substrate ecosystem: "Semiconductor fabs are a necessary but not sufficient solution," she told the group. "A package acts as the interface or intermediary between the chip and the board. You can make all the silicon chips you want, but if you can't package them, they don't do you much good. If you don't invest in the packaging infrastructure in North America, what's the point of making the chips here if you just send them overseas for assembly?" Echoing Kelly's earlier message, Vardaman reminded us that such a short-sighted approach will create more problems than it solves: "You have not solved the problem—you've lengthened the supply chain instead of shortening it."
To read this entire article, which appeared in the 2023 edition of Show & Tell Magazine, click here.
---
Suggested Items
09/28/2023 | Nolan Johnson, I-Connect007
The practical question around CHIPS Act development and electronics assembly is, "Will this change how we do business?" Indium Corporation's Dr. Andy Mackie sat down with Nolan Johnson to share what he sees as emerging answers to that question from his perspective as an expert in electronics assembly and packaging, and as a participant in standards development through IPC, JEDEC, and SEMI.
09/27/2023 | Nihon Superior Co. Ltd.
Nihon Superior Co. Ltd. is pleased to announce that Keith Sweatman, the company's Senior Technical Advisor, will deliver a presentation titled "A Path to Ductile Low-Temperature Solders for Mass Production of Electronic Assemblies" at the upcoming SMTA International conference and exposition.
09/27/2023 | Hentec Industries/RPS Automation
Hentec Industries/RPS Automation, a leading manufacturer of selective soldering, lead tinning and solderability test equipment, is pleased to announce that Kyocera International has finalized the purchase of a Hentec/RPS Odyssey 1325 robotic hot solder dip component lead tinning machine. 
09/26/2023 | Conecsus Metals México
Conecsus Metals México, an innovative environmental technology and recycling company, will exhibit at the SMTA Foro Tecnico & Expo, Guadalajara, Jalisco, México, on Wednesday, October 25, 2023, beginning at 11:00 a.m.
09/21/2023 | Thermaltronics USA, Inc.
Thermaltronics USA, Inc., a globally acclaimed manufacturer of Precision Soldering Robots and innovative Curie point soldering systems, is excited to announce its participation in the highly anticipated SMTA Guadalajara Expo & Tech Forum, scheduled to take place from October 25-26, 2023.