Reading time ( words)
Schweitzer Engineering Laboratories (SEL) has been building out a greenfield captive facility for board fabrication and assembly. As we conducted this interview, SEL was nearing production; just before this magazine went to print, SEL announced that the facility had moved into production.
In this second part of a larger, wide-ranging discussion (see the February 2023 issue of PCB007 Magazine for part one), we spoke with John Hendrickson, engineering director; Frank Harrill, vice president of security; and Jessi Hall, senior director of vertical engineering. The discussion encompasses what goes into the mindset of a captive EMS facility.
Nolan Johnson: Schweitzer is currently building a captive facility. There isn't much of that happening in North America right now, so I think your perspective on this is unique and likely very insightful. How do you view the current marketplace when you have just one dedicated customer?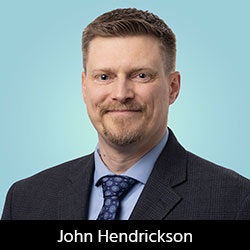 John Hendrickson: It's both exciting and challenging. It's challenging because a typical shop in the United States has many customers. Those customers have their needs and are always pushing those facilities into looking and researching capabilities or new areas. For us, since we have just one customer, the challenge is in being proactive in how we address that. We must be in tune with what the next level downstream suppliers are providing to our design engineers and how that impacts our product development.
What's exciting about that is we get to partner a lot closer with our R&D folks. We become integrated into the project teams early, so we understand the challenges that they're trying to solve and the components they're using to solve those challenges.
We also get to do a lot of proactive research and help drive the designs in the manufacturing space as well; we're driving things like consistency and simplified designs. There are a lot of buzzwords in industry: HDI, blind buried via, sequential lamination, etc. That's when we take a step back and really look at the reliability of our products. Do we really need to go to those levels? If we do, we have to consider how that impacts our reliability, because we have a 20-plus-year lifecycle in our products.
Johnson: Most of the EMS providers in the industry right now have to be reasonably good at a lot of things. In contrast, you have a thick set of constraints you can rely on.
Hendrickson: We do have a diverse product mix. We might decide not to invest in something because it's a low volume piece and the justification for that investment isn't there. Balancing that vs. keeping things captive is part of the challenge.
This excerpt is from the March 2023 issue of SMT007 Magazine. Follow this link to continue reading this conversation.
Share
Suggested Items
08/15/2022 | Mark Laing, Siemens Digital Industries Software
For PCB and assembly manufacturers, test engineering has become a critical factor in enhancing the profitability of new product introductions (NPIs). Given the trend toward high-mix, low-volume production, the journey from design data to an automated PCB testing program must be quicker and more efficient than ever before. In this article, we will discuss how to optimize the efficiency of the test engineering process in accordance with these new market realities.
12/29/2020 | Happy Holden, I-Connect007
Printed circuit manufacturing was not one of the jobs that electrical engineers in HP wanted to do. EEs were also not the best choice for printed circuit manufacturing because chemical engineers, chemists, and mechanical engineers had more skills useful to support the PCB manufacturing process. Therefore, I was authorized to recruit external hires. To recruit chemical engineers, we went to those universities noted for their focus on industries like electronics, process control, and environmental...
11/18/2020 | I-Connect007 Editorial Team
Bill Horner, the founder of The Test Connection Inc. and a well-respected engineer, passed away on September 21, 2020. He was 81 years old.