Books

Featured Books

smt007 Magazine

Latest Issues

Current Issue

Chips Don't Float

In Europe and the U.S., legislation is under way to revitalize PCB fabrication and packaging. What is the status of this work, and how specifically does this change the industry landscape for EMS companies? What will help keep us afloat?

Flying High With Digital Twin

The opportunity to use manufacturing simulation as a test bed for job planning and process optimization brings continuous improvement into the modern age. This may be an all-or-nothing type of project, but it's worth the investment.

Artificial Intelligence

In this issue, we (and AI) explored how and when artificial intelligence plays a role in manufacturing today. Whether on the factory floor, or in the front office, AI applications are emerging and changing how we approach planning, processes and problem solving.

Columns

Latest Columns

||| MENU
Mycronic Receives SLX Mask Writer for Delivery to the United States
March 22, 2023 | Mycronic AB
Estimated reading time: Less than a minute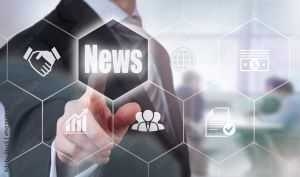 Mycronic AB has received an order for an SLX mask writer from a new SLX customer, for delivery to the United States. The order value is in the range of US$3-5 million. Delivery of the system is planned for the second quarter of 2023.
The SLX laser mask writer meets rising demand for photomasks for the semiconductor industry and a future need for replacement and modernization. Photomasks manufactured by laser mask writers are of high importance and account for a majority of all photomasks produced for semiconductor manufacturing. SLX is a modern and energy efficient mask writer based on the same technology as Mycronic's mask writers for displays.
"We highly value the close collaboration with our customers regarding their current and future needs. For this order, we are happy to be able to meet the customer's request not only regarding performance, but also to be able to deliver the SLX mask writer already during the coming quarter", says Charlott Samuelsson, Sr VP Pattern Generators at Mycronic. 
Mycronic's Pattern Generators division provides mask writers for display manufacturing and production of semiconductors.
---
Suggested Items
09/15/2023 | Mycronic AB
Mycronic AB has received an order for a Prexision 8 Evo from an existing customer in Asia. The order value is in the range of USD 17-20 million. Delivery of the system is planned for the third quarter of 2024.
09/13/2023 | PRNewswire
Camtek Ltd. announced that since its prior press release issued on August 29, 2023, it has received further orders amounting to an additional 46 systems from several tier-1 High Bandwidth Memory (HBM) manufacturers. Most of the The systems are expected to be delivered during 2024.
09/08/2023 | IPC
The forecast for U.S. economic growth, initially expected to be 0.5 percent at the beginning of 2023, is now expected to grow by 2 percent. While the U.S. economy has surpassed expectations, the Federal Reserve has raised rates significantly over the last year, signaling tremendous headwinds as those rates take effect.
09/06/2023 | TrendForce
TrendForce reports an interesting shift in the electronics landscape: dwindling inventories for TV components, along with a surging mobile repair market that's been driving TDDI demand, have sparked a smattering of urgent orders in the Q2 supply chain.
08/31/2023 | IPC
IPC announced the July 2023 findings from its North American Printed Circuit Board (PCB) Statistical Program. The book-to-bill ratio stands at 1.01.