Books

Featured Books

design007 Magazine

Latest Issues

Current Issue

Rigid-flex: Designing in 3D

In this month's issue, our expert contributors share their best tips, tricks and techniques for designing rigid-flex circuits. If you're a rigid board designer considering moving into the 3D world of rigid-flex, this issue is just what the doctor ordered!

Simulation, Analysis, and AI

Getting today's designs "right the first time" is critical, especially with costly advanced PCBs. Simulation and analysis software tools can help you in the fight to eliminate respins. They're not magical, but they can predict the future of your design.

Advanced, Complex & Emerging Designs

This month, our contributors focus on designing PCBs with advanced, complex and emerging technologies. We investigate design strategies for boards that are on the cutting edge of technology, or crazily complex, or so new that designers are still writing the rules as they go.

Columns

Latest Columns

||| MENU
True Experts Can Cite Their Sources
March 23, 2023 | I-Connect007 Editorial Team
Estimated reading time: 2 minutes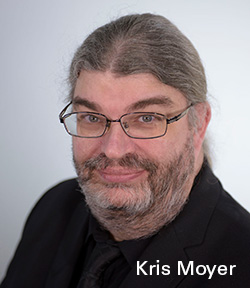 We've heard a lot lately about the need to identify tribal knowledge within our organizations. How do you know whether an "expert" is sharing documented knowledge or it's just something they learned at their first job during the Carter administration?
We asked IPC design instructor Kris Moyer to explain his process for separating the wheat from the chaff, so to speak, in design knowledge. As he points out, a true expert will not be afraid to cite the sources and data sets behind their arguments. Ask questions; maybe there is a reason why they "always did it this way."
Barry Matties: Kris, what are the signs when you think someone is presenting tribal knowledge?
When someone says to me, "This is the way I was told to do it," I say "Why?" If their only answer is, "That's the way we've always done it," I say, "Do some research and understand what the history was."
It is always important to have a history of the rationale behind decisions that were made on the design so that we don't lose that knowledge. We may have done things a certain way at one point in history, but we must back everything up with rationale and quantified engineering data. That's the biggest problem with tribal knowledge: "This is how we've always done it. The company way is fine." If you can answer why and have a technical rationale of why it's still valid, I'm all for it. Otherwise, I will push until you sit there and give me a technical rationale for why it's still necessary. Can you prove you're right?
But when you're sitting in the classroom listening to a PCB design instructor, how do you validate whether that's just tribal knowledge? Do you accept that as the truth?
First, is the instructor a well-respected PCB design instructor? They should be current on their data and able to cite and show their data sources. The best teachers in the world love to be challenged. When a student says to me, "I came up with X, Y, and Z for that," I'm always willing to look at their data, and see if it fits. If necessary, I'll update my information. 
Colleges and organizations love to be challenged on their data. You name it: IPC, IEEE, Johns Hopkins University Applied Physics Lab. Any organization that does engineering, data engineering, or research engineering white papers is usually more than happy to answer your questions. 
To read this entire conversation, which appeared in the March 2023 issue of Design007 Magazine, click here.
---
Suggested Items
09/27/2023 | Brad Griffin, Cadence Design Systems
Another challenge for SerDes is losses within the channel design. At high speeds, dielectric material can be very lossy, making the appropriate selection of the right material, length, etc., critical for the channel. Many questions about stackup, trace widths, and height from the ground plane need to be defined up front. Simulating a signal with a topology explorer tool extracted from the design can be used to set up and run sweep parameters and push min/max length/spacing values into the Allegro schematic constraint manager (system capture).
09/27/2023 | Keysight Technologies, Inc.
Keysight Technologies, Inc. introduces Keysight EDA 2024, a tightly integrated suite of electronic design automation (EDA) software tools that ensures first pass success.
09/27/2023 | I-Connect007 Editorial Team
Oved Shapira is CEO of PCB Technologies, the Israeli-based printed circuit provider. PCB Technologies has recently invested in facilities and expertise to design, fabricate, and assemble substrates, a key component for advanced packaging technologies. Oved spoke with Barry Matties and Nolan Johnson about how advanced packaging will influence the industry. He said it will shift everything, including design, fabrication, assembly techniques, and capital equipment development. Some of these shifts might be subtle, and others more seismic. Whatever the changes, Oved says it's coming.
09/27/2023 | Transition Automation, Inc.
Transition Automation, Inc. has improved the unique Paste Retainer System that is included in the company's line of squeegee holder systems.
09/26/2023 | Cadence Design Systems, Inc.
Cadence Design Systems, Inc. announced the expansion of its node-to-node design migration flow based on the Cadence® Virtuoso® Studio, which is compatible with all TSMC advanced nodes, including the latest N3E and N2 process technologies.