Books

Featured Books

design007 Magazine

Latest Issues

Current Issue

Simplification

On the subject of simplification, our expert contributors explain how to design PCBs without making them complex and over-constrained—whatever the level of technology. In addition, we discuss the effect your decisions and tradeoffs have on design complexity.

The Standards of Design

Our expert contributors discuss how PCB designers can utilize standards to save time and money, not to mention frustration. We also spotlight the newly updated version of the IPC Checklist, a handy guide that illustrates which standards cover which topics, from front-end design through assembly.

Rigid-flex: Designing in 3D

In this month's issue, our expert contributors share their best tips, tricks and techniques for designing rigid-flex circuits. If you're a rigid board designer considering moving into the 3D world of rigid-flex, this issue is just what the doctor ordered!

Columns

Latest Columns

||| MENU
Tempo Automation to Acquire Optimum Design Associates
March 28, 2023 | Tempo Automation
Estimated reading time: 2 minutes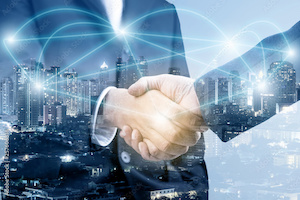 Tempo Automation Holdings, Inc., a leading software-accelerated electronics manufacturer, announced that it has entered into a definitive agreement to acquire Optimum Design Associates, Inc. and Optimum Design Associates Pty. Ltd., a fast-growing electronic design services company with offices in the United States and Australia that has delivered over 10,000 PCB designs to blue-chip customers.
By vertically integrating electronic design and manufacturing, Tempo expects to be able to engage with customers even earlier in their product design process, streamlining the hardware development journey and providing a more efficient and faster way to get electronic products to market. The anticipated benefits of the acquisition include access to Optimum's experienced engineering team and cross-selling opportunities to expand the customer base. The transaction is expected to close in the second quarter of this year.
"This acquisition will be a significant step toward our vision of transforming the speed and quality of electronics prototyping," said Joy Weiss, CEO of Tempo Automation. "As onshore electronics development and manufacturing continues to grow, the need for innovation in the end-to-end automation sector grows as well. Our industry has been fragmented and siloed, so we designed Tempo's Accelerated Manufacturing Platform as a hub for industry consolidation and vertical integration."
Nick Barbin, co-founder and president of Optimum, added, "Our proprietary design management tools and library services are natural extensions to Tempo's Accelerated Manufacturing Platform. The acquisition is an efficient way for us to accelerate our roadmap and offer PCB assembly services to our customers. We're excited to join forces with Tempo and contribute to their mission of revolutionizing the electronics industry."
Optimum's experienced engineering team is recognized for its expertise in complex electronics designs with advanced constraints, with specialized skills in Radio Frequency (RF), Mixed Signal, and FPGA designs that are at the heart of most modern communication and mobility systems. Tempo has a track record of rapidly manufacturing similar complex designs and helping customers get their products to market quickly. Tempo believes that the opportunities to cross-sell design and manufacturing services will be natural synergies for the combined company.
Tempo recently added powerful new tools to its Accelerated Electronics Manufacturing Platform, enabling its customers to hedge against electronics components market volatility. Customers can secure critical components early with Tempo and apply them to their many prototype and on-demand production builds. Optimum's engineers will be able to tap into these tools to ensure that new electronic designs incorporate components that can be readily sourced and offer to have these pre-purchased and managed for the customer.
---
Suggested Items
12/07/2023 | VDL Groep
VDL Groep has strengthened its position in the high-quality electronics market. The industrial family business with its head office in Eindhoven has acquired Rena Electronica from Zundert.
12/05/2023 | HANZA
HANZA AB has signed an agreement to acquire all shares in Orbit One AB, a Swedish company that offers contract manufacturing of electronics and electromechanics. Orbit One has annual sales of approximately SEK 1.1 billion with an operating profit (EBITA) of approximately SEK 70 million.
12/05/2023 | IPC
Electronics industry sentiment improved during November with demand sentiment also taking a solid step up over the last 30 days per IPC's November 2023 Global Sentiment of the Electronics Supply Chain Report.
12/05/2023 | Robert Erickson and Lorena Villanueva, IPC
About 200 kilometers (125 miles) north of Mexico City lies Queretaro, an area rich in history, with stone streets and public squares, and which twice has been the country's capital. But it's also quickly becoming a global capital of electronics manufacturing, especially aeronautics, and was the location for the first IPC Day Mexico this past June.
12/04/2023 | USPAE
Seven microelectronics firms received nearly $10 million in combined funding to commercialize technologies of interest to the U.S. military services as winners of the Defense Business Accelerator (DBX) Microelectronics Challenge. This groundbreaking initiative is funded by the Department of Defense (DoD) and led by the U.S. Partnership for Assured Electronics (USPAE).