Books

Featured Books

design007 Magazine

Latest Issues

Current Issue

Rigid-flex: Designing in 3D

In this month's issue, our expert contributors share their best tips, tricks and techniques for designing rigid-flex circuits. If you're a rigid board designer considering moving into the 3D world of rigid-flex, this issue is just what the doctor ordered!

Simulation, Analysis, and AI

Getting today's designs "right the first time" is critical, especially with costly advanced PCBs. Simulation and analysis software tools can help you in the fight to eliminate respins. They're not magical, but they can predict the future of your design.

Advanced, Complex & Emerging Designs

This month, our contributors focus on designing PCBs with advanced, complex and emerging technologies. We investigate design strategies for boards that are on the cutting edge of technology, or crazily complex, or so new that designers are still writing the rules as they go.

Columns

Latest Columns

||| MENU
Embedding Know-how Into Automation
April 6, 2023 | Barry Matties, I-Connect007
Estimated reading time: 2 minutes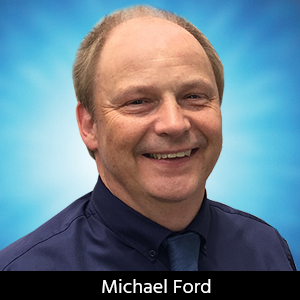 Michael Ford, senior director of emerging industry strategy for Aegis Software, speaks with Barry Matties on the topic of tribal knowledge, its pros and cons, and its role in our industry. While it may be useful if your team never changes, the inevitability of a person's career progression means they take their knowledge with them. Michael brings his nuanced perspective to the conversation.
Michael, is tribal knowledge a friend or foe? What's your initial reaction?
My initial reaction is that tribal knowledge is definitely a foe.
Why do you say that?
Manufacturing has long been dependent on a significant amount of legacy skills. These have accumulated over many years as we've gained experience and know-how across various technical areas of operations. But as our experts grow older, the younger people coming in behind them don't have the opportunity to gain that same experience first-hand. We are, therefore, destined to lose the experience and know-how unless we can capture it somehow. Manufacturing cannot be sustainable if it continues to be dependent on that tribal knowledge.
Short of downloading somebody's experience into a computer, and transferring it to another person, the more practical approach is to represent that know-how within software associated with machines and software solutions. Automation technology is developed using that know-how, so that key manufacturing dependencies on specific people are avoided. The value from that experience is easily realized in their choices of machines and software tools. 
What I'm hearing is that tribal knowledge is valuable, but it will fade away unless we capture it.
There is a simple, but unfortunate pattern that emerges when we try to transfer knowledge from one person to another. Initially, you train someone to perform a certain role, and over time, they become absolute experts in what they do. The time comes, however, for them to move on. Everyone likes the opportunity for career progression. Their replacement must be trained. Will 100% of their knowledge and experience be transferred? No.
Some of that knowledge may not even be valid today, and that's where it gets tricky. 
The priority is always to transfer the part of the knowledge that is in use, relevant to the current operation, which represents a fraction of their total knowledge. The same cycle then repeats, reducing the amount of knowledge and know-how overall. This is a natural process, as there is limited time in which to do those transitions. The worst part is that the operation appears to be operating as required but is actually becoming totally inflexible. Those performing their tasks know less and less about why they're doing it. They are only doing what they've been told and are not confident to deviate from that operation in any way because they don't know the reasons behind the tasks. Inflexibility breeds inefficiency, because where there needs to be change and evolution in the way that things are done, the ability to adapt and optimize are simply no longer there.
To read this entire conversation, which appeared in the March 2023 issue of Design007 Magazine, click here.
---
Suggested Items
09/29/2023 | Siemens
Siemens Digital Industries Software announced new certifications and collaborations with longtime partner TSMC, resulting in the successful qualification of multiple industry-leading Siemens EDA product lines for the foundry's latest process technologies.
09/27/2023 | Keysight Technologies, Inc.
Keysight Technologies, Inc. introduces Keysight EDA 2024, a tightly integrated suite of electronic design automation (EDA) software tools that ensures first pass success.
09/26/2023 | CIMS
TPCA is the main annual PCB event in Taiwan. This year, it takes place in Taipei on 25-27 October.
09/25/2023 | PVA
PVA, a global supplier of automated dispensing and coating equipment, is pleased to announce its participation in the 11th annual ASSEMBLY Show, scheduled to take place Oct. 24-26, 2023 at the Donald E. Stephens Convention Center in Rosemont, IL.
09/21/2023 | Takaya
TEXMAC/Takaya, the pioneering developer of flying probe testing systems for assembled Printed Circuit Board Assemblies (PCBAs), announces the launch of FastTrack ODB++, the Takaya Program Generator, a Takaya-developed conversion software program that simplifies and streamlines communication between machines when generating APT testing programs.