Books

Featured Books

design007 Magazine

Latest Issues

Current Issue

Rigid-flex: Designing in 3D

In this month's issue, our expert contributors share their best tips, tricks and techniques for designing rigid-flex circuits. If you're a rigid board designer considering moving into the 3D world of rigid-flex, this issue is just what the doctor ordered!

Simulation, Analysis, and AI

Getting today's designs "right the first time" is critical, especially with costly advanced PCBs. Simulation and analysis software tools can help you in the fight to eliminate respins. They're not magical, but they can predict the future of your design.

Advanced, Complex & Emerging Designs

This month, our contributors focus on designing PCBs with advanced, complex and emerging technologies. We investigate design strategies for boards that are on the cutting edge of technology, or crazily complex, or so new that designers are still writing the rules as they go.

Columns

Latest Columns

||| MENU
Cadence Introduces Allegro X AI, Accelerating PCB Design with More Than 10X Reduction in Turnaround Time
April 7, 2023 | Cadence Design Systems, Inc.
Estimated reading time: 3 minutes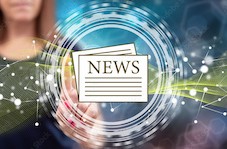 Cadence Design Systems, Inc. announced the Cadence Allegro X AI technology, a next-generation system design technology that offers revolutionary improvements in performance and automation. The new AI offering is built on and accessed through the Allegro X Design Platform and offers transformative time savings for PCB design, with placement and routing (P&R) tasks reduced from days to minutes and with equivalent or higher quality compared with manually designed boards.
P&R in PCB design is traditionally a manual time-intensive process that impacts time-to-market. The Allegro X AI technology leverages the scalability of the cloud for physical design automation, offering generative design of the PCB while ensuring the design is electrically correct and manufacturable. The new technology automates placement, metal pouring, and critical net routing, and is integrated with fast signal integrity and power integrity analysis. Using the generative AI capabilities, customers can streamline their system design process achieving a 10X or more reduction in PCB design turnaround time.
The Allegro X AI technology enables the following benefits: 
Improved Productivity: Dramatic reduction in design turnaround time by automating placement, leveraging a scalable architecture that uses compute infrastructure on the cloud.
Better Quality of Results: Placement automation using generative AI enables feasibility analysis in the early phases of design. Exploring a much larger solution space than what is possible through manual methods, the technology drives optimization of metrics such as shorter wire lengths while adhering to the design constraints.
Efficient Design Closure: Integrated tightly with system analysis technologies through the Allegro X Platform where the user can optimize the designs for electrical and thermal performance.
"Cadence is committed to delivering system design solutions that incorporate the power of AI and cloud technology to ensure the fastest turnaround times," said Michael Jackson, corporate vice president of R&D at Cadence. "The new Allegro X AI technology extends Cadence's technology leadership in PCB design and provides a transformative impact, offering customers greater productivity through AI-powered automation, improved engine performance and integration with Cadence's system design and analysis product portfolio."
The new Allegro X AI technology supports Cadence's Intelligent System Design strategy, which enables customers to accelerate system innovation. Customers can learn more at www.cadence.com/go/AllegroXAI.
Endorsements:
"The Allegro X AI technology reduces the placement time from days to minutes, while taking into account signal integrity and power integrity effects. The AI technology was also able to provide me with placement options that I had not considered. The technology dramatically decreases design time and will fundamentally change how we do PCB designs," said Allan Nørgaard, CID, PCB Design at Velux.
"At Schneider Electric, turnaround time and the quality of the end product are absolutely critical for business success. With the Allegro X AI technology from Cadence, we see a great potential to significantly shorten our development cycle. The hardware designer can make assessments on density and complexity—and adjust the electrical design to ensure a rapid and efficient completion of the design, as well as improved productivity," said Jean-Christophe Dejean, VP PLM Processes & Governance at Schneider Electric.
"Designer productivity is crucial for business success at Kioxia. Our team is collaborating closely with Cadence to automate the placement and routing of IC package and PCB reference designs with the Allegro X AI technology to enable an order-of-magnitude reduction in design turnaround time," said Chiaki Takubo, Technology Executive, Package and Test Technology at Kioxia Corporation.
Educational Content: Be sure to download The System Designer's Guide to… System Analysis by Brad Griffin along with its companion book The Cadence System Design Solutions Guide.You can also view other titles in our full I-007eBooks library. 
---
Suggested Items
09/26/2023 | Kirk Thompson, Isola Group
Despite being a leader in R&D investment in semiconductors and packaging with greater than $50 billion per year, the U.S. has seen its market share decrease to less than 3% in areas like advanced packaging and advanced substrates. The cause for this market share erosion was a laser focus in Asian countries to attract semiconductors and advanced packaging investment through ecosystem development and incentives. If the U.S. is serious about changing the momentum to onshore advanced packaging and advanced substrates, an ecosystem approach to innovation and manufacturing incentives must be employed. It is not enough to have the most innovative technology if the supply chain and manufacturing economics do not deliver competitive commercial opportunities.
09/25/2023 | StenTech
StenTech Inc., the leading multinational SMT Printing Solutions company, is pleased to announce plans to exhibit at the SMTA Guadalajara Expo, scheduled to take place Oct. 25-26, 2023 at the Expo Guadalajara in Guadalajara, Jalisco, Mexico.
09/22/2023 | ACN Newswire
Nanofiber Quantum Technologies Inc. raised $8.5m from leading venture capital investors. Phoenix Venture Partners (PvP) in the US, and Japan's JAFCO Group Co Ltd, SPARX Group Co Ltd, Keio Innovation Initiative, Inc. (KII), and Waseda University Ventures (WUV) financed the round through convertible notes.
09/26/2023 | Joe Fjelstad -- Column: Flexible Thinking
Despite what some seem to believe, rigid-flex circuits are not a new technology. In fact, they are more than a half-century old. At the time of the invention, my friend Thomas Sterns was working at Sanders Associates, the pioneering flex circuit manufacturer. Like many products in the first decades of printed circuit technology, they were working on a military application. The objective was to provide a reliable method for reducing the size, bulk, weight, and questionable reliability of wire harness assemblies while simultaneously reducing cost and assuring that human error might be minimized. These were all vitally important concerns for military and aerospace products.
09/21/2023 | ViTrox
ViTrox, which aims to be the world's most trusted technology company, is pleased to announce the addition of Hayden Dalton to our team as a Field Support Engineer who based in Milwaukee, WI, effective August 21, 2023.