Books

Featured Books

smt007 Magazine

Latest Issues

Current Issue

Economic Headwinds

This issue takes stock of the current economic outlook and how companies are using current conditions to move themselves through technological evolutions, workforce shifts, and financial changes. Even with these headwinds, there's forward progress to be made.

Attracting New Talent

To get different results in staffing, you must change how you define, promote and recruit your job opportunities. How do you become magnetic to high-quality early-career candidates?

Test and Inspection

Test and inspection methods are undergoing rapid change. In this issue, we consider the influence of AOI, AI, and human eyes. How exactly are these pieces of the puzzle changing the role of test and inspection?

Columns

Latest Columns

||| MENU
SMTA Boise: More Than Potatoes in Idaho
April 12, 2023 | Barry Matties, I-Connect007
Estimated reading time: 4 minutes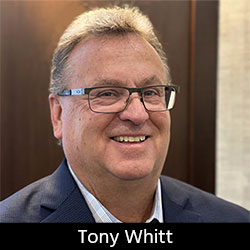 At Tuesday's SMTA Boise Expo, Barry Matties visited with SMTA Boise Chapter President Tony Whitt, who talked about the genesis of this regional show, and what he's learned about selling in today's digital world. Two big companies in the Boise area support the region's electronics manufacturing industry, and these companies are having the same struggle as so many others—where are the people who actually want to work?
Barry Matties: Tony, we're here with you at the SMTA Boise Expo. Would you give us an overview of the show?
Tony Whitt: I've been a member of this chapter for 23 years, and we conduct this expo every spring with great success. The vendor support is phenomenal. All our tables were sold out and, as I mentioned in my opening remarks, we wouldn't be able to do this without the support of the vendors.
Matties: Tell me about electronics manufacturing specifically in the Boise area.
Whitt: This is a unique territory. We have Micron's corporate offices here; they're a global company producing semiconductors, flash drives, that type of thing. They always attend and they're a big draw for our vendors that call on this industry. You also have Plexus, an EMS contract manufacturer that's a global company as well. Those are the two main draws. We also have a decent number of smaller electronics accounts—everything from flash drive support to consumer electronics and OEMs. It's not quite what it used to be as far as the number of customers, but it's still very viable. It's very much worth the time to come here and see customers. It's a beautiful place with a lot to offer. Boise State University is here, and the downtown area is very vibrant. People are really nice too.
Matties: What are some of the trends you see in the industry?
Whitt: The market has been interesting. As you know, IPC APEX EXPO was in January, and we didn't know what to expect. The show was extremely busy, and my business partner and I have just been run ragged for this first quarter of the year. People are still looking to buy capital. They're also fighting a "COVID hangover" as they work to find good employees. Supply chain is still presenting issues, especially on the component side. Equipment lead times are horrible, as we're still fighting 20-, 22-, 24-week lead times on a lot of equipment and parts.
Matties: Do you see a shift in customer expectation or requirements for equipment? Are they looking for more automation, maybe some of the digital factory 4.0 kind of thinking?
Whitt: I see more interest in automation. The thing about automation is "they" show up every day. One of the biggest problems for our customers is finding employees who actually want to work. I can't tell you the number of times customers say they've offered jobs and the people never show up. That, I think, has spurred growth in inquiring about automation. I don't see much traction with Industry 4.0. That seems to be more localized in Europe. Maybe we've had a couple of customers talk about it, but nothing very serious.
Matties: In your years in the industry, what events or technology surprised you along the way?
Whitt: Well, COVID surprised me because the whole world shut down. I literally still have customers that are using COVID as an "out" to not see people. One technology that surprised me is robotics. That has come a long way. Robots can do very fine soldering; they can do standard packaging where they're placing boxes on pallets and you're able to program that into multiple configurations. That technology has improved so much and it's very impressive.
Matties: What advice would you give a young salesperson?
Whitt: People try to complicate sales, but it's really very simple. You communicate, you get back to people, and you listen. You don't have to talk all the time. Probably the most common mistake is just not knowing when to be quiet. If somebody says they'll order, then shake their hand, and start talking about vacation.
Matties: You don't have to keep selling; that's a mistake people make all the time.
Whitt: The biggest mistake is not listening. Let the customer tell you what they need because they will communicate that. Ask questions if you don't understand but listen after you ask. When I started, I had no understanding of electronics or circuit boards and the tools that are used within that industry. When you listen and you're present, you learn.
Matties: What led you to become president of the Intermountain Chapter?
Whitt: One of my principals told me to join this chapter and it was the best thing that ever happened. It has been a very key component of my success in this area, especially when we had a higher volume of customers. When I joined the chapter in 2000, it was mostly engineers or production managers. We saw a need for more input from the supply side.
Matties: You've done a great job. Do you have any parting thoughts you'd like to share?
Whitt: This is a great industry and I feel very honored to be a part of it. It's taught me a lot, I've made a tremendous amount of deep friendships out of it, and if you treat it as such, anybody can develop those relationships. When you're selling, nothing beats those relationships. The internet is great, but things are often not what they're represented to be. I don't think it will ever completely supplant in-person selling.
Matties: Thank you very much.
Whitt: Thank you.
---
Suggested Items
11/30/2023 | BUSINESS WIRE
Nordson Electronics Solutions, a global leader in electronics manufacturing technologies, is pleased to announce the release of the new ASYMTEK Select Coat® SL-1040 conformal coating system.
11/29/2023 | TT Electronics
TT Electronics, a global provider of custom power solutions and engineered technologies, has announced that its Power and Control business has officially opened its new state-of-the-art research, development and manufacturing facility.
11/27/2023 | IPC
IPC welcomes the actions outlined today by the U.S. Government "to strengthen supply chains critical to America's economic and national security."
11/27/2023 | GOEPEL Electronics
The US branch of GÖPEL electronic is proud to announce the addition of David Kalaidjian as the new National Sales Development Manager.
11/27/2023 | Wurth Elektronik
HyPerStripes project partners will create a technology platform including manufacturing techniques for roll-to-roll (R2R) processing as well as the integration of electronic components onto very long ("endless"), flexible and stretchable printed circuit boards.