Books

Featured Books

design007 Magazine

Latest Issues

Current Issue

Rigid-flex: Designing in 3D

In this month's issue, our expert contributors share their best tips, tricks and techniques for designing rigid-flex circuits. If you're a rigid board designer considering moving into the 3D world of rigid-flex, this issue is just what the doctor ordered!

Simulation, Analysis, and AI

Getting today's designs "right the first time" is critical, especially with costly advanced PCBs. Simulation and analysis software tools can help you in the fight to eliminate respins. They're not magical, but they can predict the future of your design.

Advanced, Complex & Emerging Designs

This month, our contributors focus on designing PCBs with advanced, complex and emerging technologies. We investigate design strategies for boards that are on the cutting edge of technology, or crazily complex, or so new that designers are still writing the rules as they go.

Columns

Latest Columns

||| MENU
I-Connect007 Editor's Choice: Five Must-Reads for the Week
May 26, 2023 | Andy Shaughnessy, Design007 Magazine
Estimated reading time: 2 minutes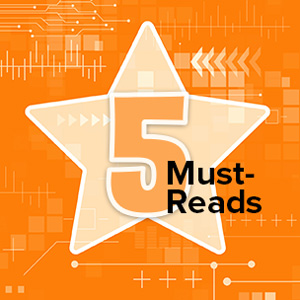 It's been a busy week here at I-Connect007, an even busier week for PCB designers and manufacturers. This week, we published a variety of articles and news items. In this week's wrap-up, we have an interview with Rex Rozario that is basically a historical look at the birth of commercial PCB manufacturing, and his involvement with the Rolling Stones in their early days. Then we bring you a look at trends in freight costs, which are—fortunately—heading southward right now.
Columnist Kelly Dack shares his thoughts on specifying materials, with a warning against over-specifying laminates for boards that will go to volume production in Asia. And we've just published a book written by our friends at GEN3 that focuses on process control.
Finally, let's welcome our newest columnist, SMTA Vice President of Communications Mike Konrad, who discusses manufacturing reliable PCBs that can withstand harsh environments. Mike has been around the world discussing PCBA cleaning, and we're happy to have him in the I-Connect007 stable of columnists.
I hope you all have a great holiday weekend! 
The Birth of the Printed Circuit Board
Published May 23
Rex Rozario has been involved in so many parts of the history of the PCBs—and rock and roll—that it's hard to keep up with him. In this wide-ranging interview, Rex discusses his involvement in the beginning of the circuit board industry, as well as the earliest days of the Rolling Stones, who used to practice in his night club in the '60s. Rex is a real connector, as Malcolm Gladwell would say.
Where Are Freight Costs Going?
Published May 24
Nothing happens in a vacuum, and everything we manufacture has to be shipped somewhere. In this article, IPC Chief Scientist Shawn DuBravac discusses the recent drop in freight costs and trends he's seeing in global container throughput. If you're wondering where the Shanghai Containerized Freight Index stands right now, read on.
The Knowledge Base: Building Reliable Electronics for Harsh Environments
Published May 22
Check out our newest column! We've known Mike Konrad for years, and we're glad to have him on board as a columnist. Mike is known throughout the industry for his PCBA cleaning expertise. In his first column, he discusses how to manufacture reliable electronics for harsh environments. 
Latest I-007eBook from GEN3 Focuses on Process Control
Published May 25
Our newest book has just dropped, as the kids say. Check out The Printed Circuit Assembler's Guide to… Process Control, written by GEN3 and published by I-Connect007. If I'm going to keep editing books, I may have to get a meerschaum pipe and a pretentious blazer with elbow patches. 
Stop Over-specifying Your Materials
Published May 25, 2023
Designers are only trying to help when they over-specify your materials. But guess what? Many times, they're actually making things worse if the board goes to volume production overseas, as columnist Kelly Dack explains in this feature interview. Definitely an interesting read.
---
Suggested Items
09/28/2023 | Nolan Johnson, I-Connect007
The practical question around CHIPS Act development and electronics assembly is, "Will this change how we do business?" Indium Corporation's Dr. Andy Mackie sat down with Nolan Johnson to share what he sees as emerging answers to that question from his perspective as an expert in electronics assembly and packaging, and as a participant in standards development through IPC, JEDEC, and SEMI.
09/28/2023 | IPC
IPC continues to collaborate with the electronics manufacturing industry to meet their current and future workforce training needs.
09/28/2023 | IPC
Though product demand weakened this month with Orders and Backlog Indexes slipping, overall electronics industry operations remain healthy per IPC's September 2023 Global Sentiment of the Electronics Supply Chain Report.
09/27/2023 | Cherie Litson, CID+, Litson1 Consulting
Rigid-flex circuits are unique structures; part rigid board and part flex, they're increasingly working their way into many of the electronic devices we use every day. There have been many advances in rigid-flex lately as more companies find themselves exploring this technology. So, before I started writing this article about rigid-flex design, I double-checked a few things. Fortunately, there is plenty of rigid-flex information available on a variety of great websites that we all know and trust.
09/18/2023 | IPC
IPC Day France: Aerospace Electronics is an aerospace-focused networking event featuring key industry experts from NASA and Airbus and will take place on October 2, 2023 .