Books

Featured Books

smt007 Magazine

Latest Issues

Current Issue

Chips Don't Float

In Europe and the U.S., legislation is under way to revitalize PCB fabrication and packaging. What is the status of this work, and how specifically does this change the industry landscape for EMS companies? What will help keep us afloat?

Flying High With Digital Twin

The opportunity to use manufacturing simulation as a test bed for job planning and process optimization brings continuous improvement into the modern age. This may be an all-or-nothing type of project, but it's worth the investment.

Artificial Intelligence

In this issue, we (and AI) explored how and when artificial intelligence plays a role in manufacturing today. Whether on the factory floor, or in the front office, AI applications are emerging and changing how we approach planning, processes and problem solving.

Columns

Latest Columns

||| MENU
Vitronics Soltec Soldering Equipment to be represented by Macon in Argentina
May 30, 2023 | Vitronics Soltec
Estimated reading time: 1 minute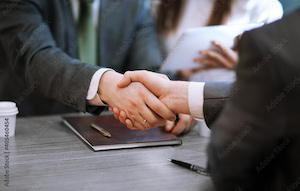 ITW EAE, the Electronic Assembly Equipment division of Illinois Tool Works, announces a new partnership agreement with Macon to represent and distribute Vitronics Soltec soldering equipment beginning May 26, 2023, in Argentina. This agreement is an expansion of Macon's representation of ITW EAE's product line which already included MPM printers, Camalot dispensers, and Electrovert soldering and cleaning equipment.
"We are excited to add the Vitronics Soltec product line into Macon's business model. With this, Macon is expanding our offerings and consolidating the ITW EAE product line in Argentina. This move allows Macon to provide sales, service, spare parts, and general customer communication and satisfaction in a more streamlined manner," said John Fanning, ITW EAE Sales Director. "With Macon's proven viability in the South American market and their history of growth and relationship building representing ITW EAE's other products like MPM, Camalot, and Electrovert, they are well-positioned to successfully integrate Vitronics Soltec into their operations."
"Our history with ITW EAE (formerly Speedline) began in Argentina back in the 90's when our well-remembered Juan Gonzalez Pena and Carlos Gomez sold and provided technical support to the first Camalot 1414 and 1818 machines, and SPM printers in the incipient national electronics industry", said Emiliano Herrero, Sales Director of Macon. "Over many years, people and projects have passed, but the spirit of work has passed from generation to generation, and today you find us again representing this great company, which has more than 30 years of success in our industry."
---
Suggested Items
09/21/2023 | Thermaltronics USA, Inc.
Thermaltronics USA, Inc., a globally acclaimed manufacturer of Precision Soldering Robots and innovative Curie point soldering systems, is excited to announce its participation in the highly anticipated SMTA Guadalajara Expo & Tech Forum, scheduled to take place from October 25-26, 2023.
09/20/2023 | ULT AG
At this year's productronica, the world's leading trade show for electronics manufacturing, ULT will present a brand new extraction solution for solder fumes and vapor.
09/20/2023 | Hentec Industries/RPS Automation
Hentec Industries/RPS Automation, a leading manufacturer of selective soldering, component lead tinning and solderability test equipment, announces that it has added assembly and production staff members to its team to accommodate its recent increase in sales and order demand.
09/14/2023 | Peters
For Peters, the new Reflow 1.8. soldering machine from SEHO is an investment in the future. Like its predecessor, this machine is used in the laboratory for testing high-quality solder resists. Before the coatings are entrusted to the customers, Peters performs a thermal soldering simulation.
09/13/2023 | IPC
In conjunction with NEPCON Vietnam 2023, IPC hosted its popular IPC Hand Soldering and Rework Competition in Hanoi, Vietnam on September 6-8, 2023.