Books

Featured Books

design007 Magazine

Latest Issues

Current Issue

Rigid-flex: Designing in 3D

In this month's issue, our expert contributors share their best tips, tricks and techniques for designing rigid-flex circuits. If you're a rigid board designer considering moving into the 3D world of rigid-flex, this issue is just what the doctor ordered!

Simulation, Analysis, and AI

Getting today's designs "right the first time" is critical, especially with costly advanced PCBs. Simulation and analysis software tools can help you in the fight to eliminate respins. They're not magical, but they can predict the future of your design.

Advanced, Complex & Emerging Designs

This month, our contributors focus on designing PCBs with advanced, complex and emerging technologies. We investigate design strategies for boards that are on the cutting edge of technology, or crazily complex, or so new that designers are still writing the rules as they go.

Columns

Latest Columns

||| MENU
American Standard Circuits to Exhibit at the International Microwave Symposium 2023
June 5, 2023 | American Standard Circuits
Estimated reading time: 1 minute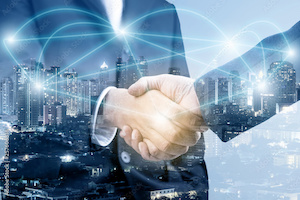 Printed circuit board fabricator, American Standard Circuits will be exhibiting this year's International Microwave Symposium (IMS 2023) to be held June 11-17 at the San Diego Convention Center in San Diego, California.
President and CEO Anaya Vardya commented regarding the event, "RF is part of the wave of the future which is why we have invested so many of our resources towards this technology. We even wrote a book on it, The Printed Circuit Designer's Guide to…Fundamentals of RF/Microwave PCBs, that's available for free download at I-Connect007. This show is especially suited to bring our skills to the needs of the market at large. We look forward to meeting with current customers and future partners in San Diego and discussing how we can help to improve quality of their RF technology."
Educational titles from American Standard Circuits:
---
Suggested Items
10/03/2023 | Amitron
Amitron, a leading U.S.-based manufacturer of printed circuit boards (PCB), brings an additional 80,000 square feet of manufacturing space into the overall MIL-SPEC ecosystem with high automation, and the latest equipment technology and processes for military and aerospace applications.
10/02/2023 | Technica USA
Technica USA announced it has reached a Master Distribution Agreement with SAA to promote and support automation systems & technology offered by SAA.
09/28/2023 | Anaya Vardya, American Standard Circuits
There has always been pressure to reduce line and space as we have seen the bleeding edge technology go from 8 mils to 5 mils and then to 3 mils. The difference between "then" and "now" is that the prior advancements, for the most part, used the same processes, chemistry and equipment going from 8 mils to 3 mils. But going from 3 mil to sub 1 mil trace and space is a quantum leap in printed circuit board (PCB) technology that requires a whole new set of processes and materials.
09/28/2023 | Keysight Technologies, Inc.
Keysight Technologies, Inc., Synopsys, Inc., and Ansys announced a new reference flow for the TSMC N4PRF, the world's leading semiconductor foundry's advanced 4 nanometer (nm) radio frequency (RF) FinFET process technology.
09/27/2023 | Cherie Litson, CID+, Litson1 Consulting
Rigid-flex circuits are unique structures; part rigid board and part flex, they're increasingly working their way into many of the electronic devices we use every day. There have been many advances in rigid-flex lately as more companies find themselves exploring this technology. So, before I started writing this article about rigid-flex design, I double-checked a few things. Fortunately, there is plenty of rigid-flex information available on a variety of great websites that we all know and trust.