Books

Featured Books

design007 Magazine

Latest Issues

Current Issue

Odd Geometries

In this issue, we discuss some of the challenges, pitfalls and mitigations to consider when designing non-standard board geometries. We share strategies for designing odd-shaped PCBs, including manufacturing trade-offs and considerations required for different segments and perspectives.

Simplification

On the subject of simplification, our expert contributors explain how to design PCBs without making them complex and over-constrained—whatever the level of technology. In addition, we discuss the effect your decisions and tradeoffs have on design complexity.

The Standards of Design

Our expert contributors discuss how PCB designers can utilize standards to save time and money, not to mention frustration. We also spotlight the newly updated version of the IPC Checklist, a handy guide that illustrates which standards cover which topics, from front-end design through assembly.

Columns

Latest Columns

||| MENU
American Standard Circuits to Exhibit at the International Microwave Symposium 2023
June 5, 2023 | American Standard Circuits
Estimated reading time: 1 minute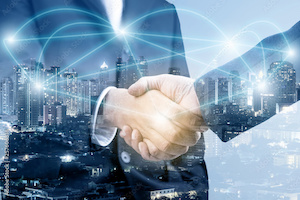 Printed circuit board fabricator, American Standard Circuits will be exhibiting this year's International Microwave Symposium (IMS 2023) to be held June 11-17 at the San Diego Convention Center in San Diego, California.
President and CEO Anaya Vardya commented regarding the event, "RF is part of the wave of the future which is why we have invested so many of our resources towards this technology. We even wrote a book on it, The Printed Circuit Designer's Guide to…Fundamentals of RF/Microwave PCBs, that's available for free download at I-Connect007. This show is especially suited to bring our skills to the needs of the market at large. We look forward to meeting with current customers and future partners in San Diego and discussing how we can help to improve quality of their RF technology."
Educational titles from American Standard Circuits:
---
Suggested Items
12/05/2023 | PRNewswire
Siemens Digital Industries Software announced that the RS Group plc, a global provider of product and service solutions to more than 1.1 million industrial customers, has selected Siemens as its strategic electronic design automation (EDA) provider for its new, cloud native, DesignSpark Circuit Simulator tool – empowering users to streamline the design process.
12/05/2023 | American Standard Circuits
West Chicago, Illinois-based PCB fabricator American Standard Circuits will be exhibiting at this year's Annual Association of Old Crows International Symposium to be held from December 11 through the 13th in National Harbor, Maryland.
12/01/2023 | Epec Engineering Technologies
Precision Technology, Inc. (PTI) and Epec Engineered Technologies shared that they have joined together to give customers a greater range of high-quality printed circuit boards and other electronic products.
11/29/2023 | Anaya Vardya -- Column: Standard of Excellence
To sustain a standard of excellence, it's equally important to look at both what we're doing today as well as what we'll do in the future. In other words, plan ahead. In that spirit, I thought it would be prudent to peek into the future and talk about what a printed circuit board fabrication facility with a "standard of excellence" will look like five years from now.
11/22/2023 | Schweitzer Engineering Laboratories
Schweitzer Engineering Laboratories (SEL), a global leader in products and solutions that protect and control electric power systems, earned the 2023 Top Project of the Year award by the Idaho Business Review last week at Idaho's 2023 Top Projects award ceremony in Boise.