Books

Featured Books

smt007 Magazine

Latest Issues

Current Issue

Chips Don't Float

In Europe and the U.S., legislation is under way to revitalize PCB fabrication and packaging. What is the status of this work, and how specifically does this change the industry landscape for EMS companies? What will help keep us afloat?

Flying High With Digital Twin

The opportunity to use manufacturing simulation as a test bed for job planning and process optimization brings continuous improvement into the modern age. This may be an all-or-nothing type of project, but it's worth the investment.

Artificial Intelligence

In this issue, we (and AI) explored how and when artificial intelligence plays a role in manufacturing today. Whether on the factory floor, or in the front office, AI applications are emerging and changing how we approach planning, processes and problem solving.

Columns

Latest Columns

||| MENU
Why Does Sustainability Matter?
June 7, 2023 | I-Connect007 Editorial Team
Estimated reading time: 1 minute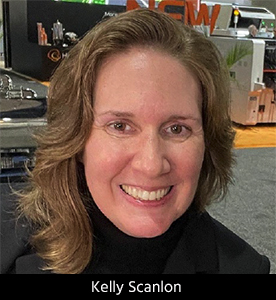 In a recent conversation with Kelly Scanlon, IPC lead sustainability strategist, we dove deep into the topic of sustainability, asking what it is and how we achieve it. Because this is such a broad topic, we've excerpted just a portion of the conversation here, but what is clear is that we've only scratched the surface on sustainability; there is so much that is not yet fully defined.
Nolan Johnson: Kelly, why should we concern ourselves with sustainability?
Kelly Scanlon: One of the challenges of defining sustainability is answering the question, "What does sustainability mean?" You could be talking at the level of an individual—what we do in our homes or whether we carry a reusable shopping bag to the grocery market—or how this translates into what we do when we design, build, and use electronics.
Think on this long enough and the idea of sustainability becomes a journey of continuous improvement that can increase resource efficiencies and decrease impacts through conscientious and intentional lifecycle management. That's great. So, what does this mean to electronics manufacturing companies? Sustainability concepts, approaches, and metrics are challenging to define. Placing these concepts, approaches, and metrics in context with the variety of companies and stakeholders making up the complex and diverse electronics manufacturing supply chain is even more challenging.
John Mitchell has elevated sustainability at IPC, which has a robust sustainability for electronics initiative. We aim to identify the environmental, social, and corporate governance sustainability topics that are most pressing and put into place a roadmap for reassessing these topics over time. By identifying the most relevant or material topics, IPC wants to support the industry so it can focus on those things that matter, that is, that can be measured and adjusted to ensure sustainability goals for electronics are appropriate and achievable.
To read this entire conversation, which appeared in the June 2023 issue of SMT007 Magazine, click here.
---
Suggested Items
09/27/2023 | AT&S
AT&S is working on the EECONE (European ECOsystem for greeN Electronics) project to develop new technologies to make electronics production in Europe more sustainable.
09/27/2023 | AT&S
AT&S is working on the EECONE (European ECOsystem for greeN Electronics) project to develop new technologies to make electronics production in Europe more sustainable.
09/27/2023 | iNEMI
Join iNEMI and ZESTRON in Shenzhen on October 13 for a full-day workshop on reliability requirements and challenges for automotive electronics and to share the latest information about standards development for this market segment.
09/26/2023 | SMTA
SMTA is pleased to announce Catherine Wong, Foothill College, has been selected as the recipient of the 2023 JoAnn Stromberg Student Leader Scholarship.
09/25/2023 | Purdue University
Purdue University continues building momentum as America's leading university in semiconductors, with a broad range of updates this fall semester.