Books

Featured Books

design007 Magazine

Latest Issues

Current Issue

Simplification

On the subject of simplification, our expert contributors explain how to design PCBs without making them complex and over-constrained—whatever the level of technology. In addition, we discuss the effect your decisions and tradeoffs have on design complexity.

The Standards of Design

Our expert contributors discuss how PCB designers can utilize standards to save time and money, not to mention frustration. We also spotlight the newly updated version of the IPC Checklist, a handy guide that illustrates which standards cover which topics, from front-end design through assembly.

Rigid-flex: Designing in 3D

In this month's issue, our expert contributors share their best tips, tricks and techniques for designing rigid-flex circuits. If you're a rigid board designer considering moving into the 3D world of rigid-flex, this issue is just what the doctor ordered!

Columns

Latest Columns

||| MENU
Cadence Next-Gen AI-Driven OrCAD X Delivers Up to 5X Faster PCB Design with Cadence OnCloud
September 13, 2023 | Cadence Design Systems, Inc.
Estimated reading time: 2 minutes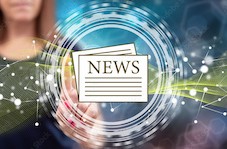 Cadence Design Systems, Inc. announced the new Cadence OrCAD X Platform, a cloud-enabled system design solution that offers transformative improvements in ease of use, performance, automation and collaboration. The new OrCAD X Platform streamlines the system design process and empowers designers through cloud scalability and AI-powered placement automation technology, enabling up to 5X reduction in design turnaround time.
With significantly higher productivity enabled by cloud-connected capabilities—including data management, collaborative layout design and a new easy-to-use layout environment optimized for small and medium businesses—this next-generation platform includes everything in the OrCAD platform and more. Supercharged with powerful layout productivity improvements based on the Cadence Allegro® X Platform, it provides complete backward data compatibility with OrCAD and Allegro technologies.
The new OrCAD X platform provides the following benefits:
Cloud-enabled: Improves productivity with real-time access to data management via the Cadence OnCloud Platform. Data storage and management through a cloud login enables a hybrid work environment across the desktop and the cloud, reducing infrastructure costs for the user.
Ease of use: Optimized for small and medium businesses, the OrCAD X platform offers a new, easy-to-learn and easy-to-use PCB layout canvas while retaining the power of industry-proven engines. New cloud-based licensing options are available as well as many user-experience enhancements from installation through design. The dynamic creation of manufacturing documentation provides a real-time view of fabrication details throughout the entire design process.
Faster turnaround time: Significantly enriched electrical constraints, performance improvements and integration with the broader Cadence system design and analysis portfolio enable faster time to market.
Collaboration: Cloud-hosted collaboration allows multiple designers to work concurrently on the same layout design.
The OrCAD X platform can access automated placement through the Allegro X AI system, which enables transformative placement time reduction from days to minutes. Users can achieve these placement time reductions while simultaneously addressing signal integrity, power integrity and thermal design effects during placement, routing of critical signals and the generation of power planes.
"Cadence is committed to delivering optimal system design solutions that incorporate the power of generative AI and the cloud to enable the fastest turnaround times," said Michael Jackson, corporate vice president of R&D in the Custom IC & PCB Group at Cadence. "The new OrCAD X platform will have a transformative impact, offering customers greater productivity through ease of use, cloud-enabled data management, AI-powered automation, improved engine performance and integration with Cadence's system design and analysis product portfolio."
The AI-based OrCAD X platform supports Cadence's Intelligent System Design™ strategy, which enables customers to accelerate system innovation. Customers can learn more about the OrCAD X platform at the PCB West 2023 conference and exhibition, September 19-22 in Santa Clara, Calif. or by visiting Cadence's website.
---
Suggested Items
12/04/2023 | EMA Design Automation
EMA Design Automation, the world's premier EDA VAR, is spinning off their IP, content, and services group as a new company named Accelerated Designs, LLC with a focus on CAD agnostic solutions.
12/04/2023 | PRNewswire
SINBON Electronics, a provider of integrated solutions for electronic component design and manufacturing, recently obtained UL certification for its NACS (The North American Charging Standard) AC/DC charging cable. SINBON is the first electronic design service provider in Greater China to obtain this certification, and the first batch of charging cable orders has been shipped this week.
12/01/2023 | Cadence Design Systems, Inc.
Cadence Design Systems, Inc. announced that Samsung Foundry successfully taped out a 5G networking SoC design on the Samsung 5LPE technology using the Cadence® Quantus™ Extraction Solution and Tempus™ Timing Solution.
11/30/2023 | Chris Young, Young Engineering Services
There are many ways, dozens to be sure, and most likely many more, to streamline a PCB design. My goal here is to pick a single-digit number of rules to abide by, that can be reasonably adhered to, and provide some bang for the buck. These rules are meant to reduce design scope creep, avoid PCB respins, and improve production yields.
11/30/2023 | Hirose
Hirose has expanded its low-profile DF51K wire-to-board connector series to include a surface mount technology (SMT) version. Compatible with automated assembly processes, including pick-and-place machines, the DF51K SMT Series simplifies the assembly process and saves significant manufacturing time and cost.