Books

Featured Books

smt007 Magazine

Latest Issues

Current Issue

Economic Headwinds

This issue takes stock of the current economic outlook and how companies are using current conditions to move themselves through technological evolutions, workforce shifts, and financial changes. Even with these headwinds, there's forward progress to be made.

Attracting New Talent

To get different results in staffing, you must change how you define, promote and recruit your job opportunities. How do you become magnetic to high-quality early-career candidates?

Test and Inspection

Test and inspection methods are undergoing rapid change. In this issue, we consider the influence of AOI, AI, and human eyes. How exactly are these pieces of the puzzle changing the role of test and inspection?

Columns

Latest Columns

||| MENU
Estimated reading time: 2 minutes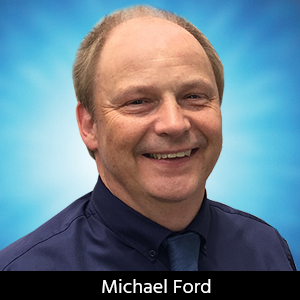 Connect:
Contact Columnist Form
Please register or login to your my I-Connect007 account to send a message to this columnist.
October 29, 2014
Stop the SMT Conspiracy, Part I
I do feel bad about saying this, but when I take a tour of an SMT factory it sometimes feels to me like being in an episode of "The X-Files." I am not talking horror stories about glowing green men that emerge at night from X-ray machines, nor am I referring to slimy silver life forms that lurk at the bottom of wave solder machines. I would not even dream of mentioning deviant behaviour such as the use of AOI machines as photocopiers, production documentation systems to make wedding invitations, or even those people who use ICT fixtures as a strange form of acupuncture. Let's not go there.
I am actually talking about the weird, yet accepted, working practices that have sprung up across the shop floor, where people have conspired together to create or change operational practices for their own ends. These have then been in place for many years and seem to be unbreakable, even when these practices are actually limiting improvement and success of the business. The time has come, with pressure from the market, to break some of these bad habits, to better use the fundamental resources and experience that exists in the manufacturing team, and to deliver the performance needed to take advantage of business opportunities.
A typical Mulder and Scully episode starts with something strange and mysterious. Similarly, here we are at the production site, dressed in white coats, puffy blue shoe covers, and peaked caps, looking as though we are about to perform an alien autopsy. An eerie green glow greets us as we open the door to production, which is what you might expect from light towers on top of the SMT machines; but, why are they shining green while the SMT machines are actually not producing? It's time we dig deeper and ask witnesses for their accounts.
Pointing out a line of machines, we are told that these are the very latest technology, the fastest, most accurate, and reliable models available, a significant investment intended to enable the company to satisfy the most demanding of customer needs. So, I ask the obvious question about why the machines are not running. The answer is simply that the machines are fully set up and ready to run, but the next assembly process is running slower than expected, such that too much stock has built up in between. So the line has to wait.

Read the full column here.


Editor's Note: This column originally appeared in the October 2014 issue of SMT Magazine.