Reading time ( words)
There has been much discussion about the increasing amount of automation in the world of electronics assembly. Editor Richard Ayes recently asked Gelston Howell, senior vice president at Sanmina, to provide perspective on the state of manufacturing automation. Sanmina knows something about automation: The company is a $6 billion integrated manufacturing solutions provider with extensive experience in helping OEMs design and manufacture complex electronic products.

In this interview, Howell discusses the current state of automated electronics assembly systems, the inherent risks and challenges, and the future of robotics in manufacturing.
Richard Ayes: Which production operations can be easily automated?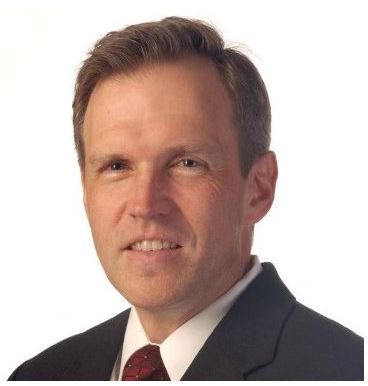 Gelston Howell: Products as diverse as automobiles and consumer products have been produced using various levels of automation for more than 40 years. What's new is that more complex electronic products, such as some smart phones and sophisticated medical devices, are being produced using factory automation. Apple's phenomenally successful iPhones and notebook computers for example, traditionally assembled using primarily manual processes, are now beginning to employ more automated assembly lines.
The medical device industry has been going through a similar transition, with disposable medical device manufacturers designing machines to automate complex and precise operations. Of course, driving down costs is a priority, but the evolution is partly due to the desire to improve quality and reduce costs for products with increasing complexity. For example, until recently a respiratory inhaler would have consisted of only mechanical parts, but now electronics are embedded in the product, improving functionality. As a result of the increased complexity, automated lines are being developed to manage costs and produce devices with extremely high quality.
Industrial sectors, such as clean technology and automotive electronics, are also exploring how automation can help them get products to market at lower costs and with better quality. Regardless of the industry segment, applying automation for products manufactured in high volumes can result in substantially reduced costs.
Ayes: Conversely, which operations are difficult to automate?
Howell: Automated assembly can be used to produce new products or replace an existing manual manufacturing process, but not all products will benefit from automation. When evaluating which products are a good fit for automation, there are numerous variables, including financial analysis, time to market, product design and operations considerations.

Read the full article here.
Editor's Note: This article originally appeared in the September 2014 issue of SMT Magazine.
Share
Print
Suggested Items
04/01/2021 | Raviteja Boyana
Recent engineering graduate Raviteja Boyana discusses IPC's Emerging Engineer program and the IPC Education Foundation Scholarship, along with his mentorship with Gen3's Graham Naisbitt. Ravi has already found a job in the industry with Maxim Integrated.
02/22/2021 | Dan Beaulieu, D.B. Management Group
Dan Beaulieu catches up with Sean McConville, vice president of business development at Niche Electronics, who shares his background in the industry, the strengths of his company, and how the pandemic has affected its business.
12/23/2020 | I-Connect007 Editorial Team
Meet Christine Davis, one of our newest columnists! Christine will share her expertise and lessons learned through her journey as one of the few women in the electronics industry to found and run her own company.