Books

Featured Books

design007 Magazine

Latest Issues

Current Issue

Odd Geometries

In this issue, we discuss some of the challenges, pitfalls and mitigations to consider when designing non-standard board geometries. We share strategies for designing odd-shaped PCBs, including manufacturing trade-offs and considerations required for different segments and perspectives.

Simplification

On the subject of simplification, our expert contributors explain how to design PCBs without making them complex and over-constrained—whatever the level of technology. In addition, we discuss the effect your decisions and tradeoffs have on design complexity.

The Standards of Design

Our expert contributors discuss how PCB designers can utilize standards to save time and money, not to mention frustration. We also spotlight the newly updated version of the IPC Checklist, a handy guide that illustrates which standards cover which topics, from front-end design through assembly.

Columns

Latest Columns

||| MENU
Estimated reading time: 1 minute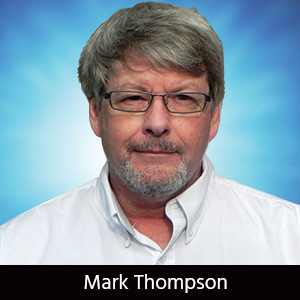 October 16, 2013
A PCB Design Potpourri
In this column, I will be revisiting topics covered in some of my older columns and fleshing them out with new, updated information. In this job, I truly learn something every day, and I'm happy to share a few notable nuggets with you.
The Quote Process
Ultimately, whether it's a quick-turn or standard lead-time job, customers would like to see all quotes back within a couple of hours, not a couple of days. Additionally, they want to see accurate quotes that take into account all additional processes. It's never good when, once quoted, the fabricator comes back with additional costs for unforeseen processes. Again, this is why it is important to get a manufacturing review done if anything outside the norm is required on the drawing or quote. This includes a proper review of impedances to ensure that materials are available and the impedances work without requiring large variances in dielectric or line sizes, buy-offs for any deviations of material type or copper weights, etc.
Beyond the quote process, be sure that your fabricator is capable of all the processes necessary to ensure the board is built as expected. You want your board shop to be IPC-6012 Class 3 capable and ISO certified, and perhaps ITAR as well. Even if you can't visit the shop for a physical qualification, send them a job to quote and see how they respond. A good fabricator will be diligent and get back to you within a few hours after completing a preliminary examination of the files, impedance calculations and proposed stackup if the board is impedance/dielectrically controlled. They should also be able to let you know right away if the job does not meet their process minimums and can't be built. If deviations are allowed, a good fabricator will also have an alternative for many situations, such as a deviation for material type, starting copper weight, dielectrics or line sizes to be able to produce the job.

Read the full column here.


Editor's Note: This column originally appeared in the July 2013 issue of The PCB Design Magazine.