Books

Featured Books

smt007 Magazine

Latest Issues

Current Issue

Test and Inspection

Test and inspection methods are undergoing rapid change. In this issue, we consider the influence of AOI, AI, and human eyes. How exactly are these pieces of the puzzle changing the role of test and inspection?

Chips Don't Float

In Europe and the U.S., legislation is under way to revitalize PCB fabrication and packaging. What is the status of this work, and how specifically does this change the industry landscape for EMS companies? What will help keep us afloat?

Flying High With Digital Twin

The opportunity to use manufacturing simulation as a test bed for job planning and process optimization brings continuous improvement into the modern age. This may be an all-or-nothing type of project, but it's worth the investment.

Columns

Latest Columns

||| MENU
Estimated reading time: 1 minute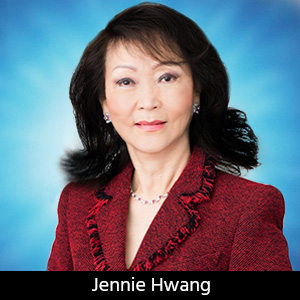 December 31, 2014
2014: Year-end Review
For this year-end column, we will check on how my January 2014 column, New Year Outlook: What Can We Expect in 2014, actually panned out. As usual, I will go through the key sub-topics that directly or indirectly impact our industry in terms of macroeconomics, business environment, technology and global marketplace. It is comforting to say that my 2014 outlook was, by and large, on or close to target.
Global Economic Outlook
From January 2014 Outlook:
"In 2014, the countries with the first and second largest economies, U.S. and China, respectively, are expected to show improved outlooks over 2013, while the third largest economy, Japan, launches bold new fiscal policies and economic stimuli.
With Japan holding the highest debt levels in the world (at 230% of GDP), Abenomics needs to show real progress; it will be a tricky maneuver. China and Japan both happen to have recently installed new leadership, which will exert new influences and economic policies. Across the Atlantic Ocean, progress has been made. The signposts indicate that the financial crisis is ending in the Eurozone. Countries such as Italy and Spain are exiting recession. However, the ECB is pondering the challenge and impact of the worryingly low inflation rate. The U.K. sees recovery gaining pace. The Bank of England believes the U.K. economy is recovering so quickly that it will likely consider raising interest rates in 2014.
However, a sound economy exists only if there is political and social stability. To that end, the standoff between China and Japan over territorial disputes could skew the global economies if it escalates to a dangerous stage. Such an escalation is unlikely, but not impossible. Eschewing any adverse complications calls for one of the most sensitive and intricate executions of the U.S. diplomacy and the foreign policies. Navigating between the two disputing countries takes more than the assessment of the current parameters and environments. It also needs both retrospective and prospective understanding of the two countries in relevant economic, political and cultural terms, which are profoundly complex. Brinkmanship would not be an effective tactic. A gingerly and delicately executed treatment is in order.

Read the full column here.


Editor's Note: This colum originally appeared in the December 2014 issue of SMT Magazine.