Books

Featured Books

smt007 Magazine

Latest Issues

Current Issue

Test and Inspection

Test and inspection methods are undergoing rapid change. In this issue, we consider the influence of AOI, AI, and human eyes. How exactly are these pieces of the puzzle changing the role of test and inspection?

Chips Don't Float

In Europe and the U.S., legislation is under way to revitalize PCB fabrication and packaging. What is the status of this work, and how specifically does this change the industry landscape for EMS companies? What will help keep us afloat?

Flying High With Digital Twin

The opportunity to use manufacturing simulation as a test bed for job planning and process optimization brings continuous improvement into the modern age. This may be an all-or-nothing type of project, but it's worth the investment.

Columns

Latest Columns

||| MENU
Estimated reading time: 1 minute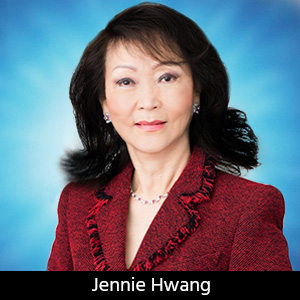 August 21, 2013
Cyber Security: From Boardroom to Factory Floor
We are living in a digital world. The digital world is characterized by big data, social media, mobile-gaming, Internet communication, cloud computing, and ultra-connectivity. As a result, we benefit immensely from various new tools and vast information flow, which were not available as recent as just 25 years ago. Regardless of which industry we serve and which capacity we hold, we are now working in the cyberspace. Cyberspace is changing the way we do business and every aspect of our lives. Living in this global network of computers also comes with new demands and challenges.
As data has become a new asset of the digital world, various incidents of cyber attacks and extortion attempting to take data as hostage have occurred. For example, when a company's computer system is broken into, its access codes and passwords are then changed and its customers are locked out of its own system, and a ransom is demanded. This could be triggered by an insider (employee) or an outsider (hacker in any locale). Futher, a cyber thief could just simply steal the corporate secrets or confidential and proprietary information, and then demand a ransom.
Cyber attacks are and will continue to be a huge concern to U.S. corporations in the foreseeable future. It's a matter of when, not if. It is not industry-specific and every company will have to deal with this challenge. The earlier preparation is made, the better a company is positioned to fend off the attack. The most insidious nature of cyber attack is that it could happen with ease anywhere, anytime, without physical boundaries and across national borders.

Read the full column here.


Editor's Note: This column originally appeared in the July 2013 issue of SMT Magazine.