Books

Featured Books

pcb007 Magazine

Latest Issues

Current Issue

The Registration Sweet Spot

Registration is underrated and underappreciated. The key is to ensure proper registration from layer to layer across the entire printed circuit board. It's a holistic process requiring anticipation, prediction, precise attention at each step, and detailed data tracking and monitoring.

High-reliability Fabrication

In this month's issue, our expert contributors discuss the latest in technologies, trends, complexities and resources regarding high-reliability fabrication.

Finding Ultra

New demands on PCB fabrication, namely advanced packaging, ultra high density interconnect (UHDI), and new specialty materials, are converging, changing the landscape of our business. Is it time to start paying close attention to this convergence?

Columns

Latest Columns

||| MENU
Bob Neves Receives Award, Talks Bergman Tribute
March 5, 2015 | Barry Matties, I-Connect007
Estimated reading time: 2 minutes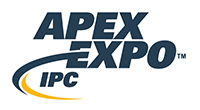 Barry Matties sat down with Bob Neves, one of the first recipients of the Dieter Bergman IPC Fellowship award, to talk about the tribute held for Dieter on Wednesday night of IPC APEX EXPO 2015, and some of the reasons behind the newly created award.
Barry Matties: Bob, Tell me about the new Dieter Berman IPC Fellowship award that you and several others received.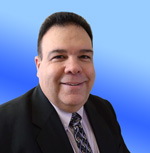 Bob Neves: Well, Dieter's an icon, and pretty much everyone associated Dieter Bergman with IPC. He was a tireless worker, and so after he passed away, they decided to create a Dieter Bergman Memorial Fellowship award for people who were outstanding in their lifetime in standardization, because that's what Dieter was all about. There were eight inaugural awards members who received the honor last night, and I was lucky enough to be chosen as one of them. Dieter was a mentor to me. When I first got into the industry, he inspired me to get involved with the organization, take on leadership roles, and he somehow convinced me to get involved with international standardization, which was one of his passions.
I spent 15 years traveling around the world with Dieter to IEC meetings, and got to know him very well. He was both my mentor and friend, and it was difficult to come to an IPC meeting and not have him here.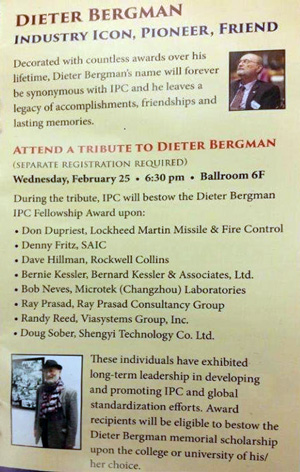 Matties: Seeing the poster of Dieter in the entrance of APEX was certainly a clear reminder that he's no longer with us.
Neves:  Yes, and the memorial was nice. We all told a Dieter story, because everybody has them; he was such a dynamic guy and was a friend to everyone. He knew what he wanted and he'd work 12 hours a day, seven days a week to accomplish it.
Matties: What does this new award mean?
Neves:  Education and standards were Dieter's life. In order to keep his memory alive, IPC wanted to do a couple of things. To reward members who show that same trend within IPC and also leave a scholarship. Each of the winners may choose a college of their choice to leave a small scholarship to, which will help keep Dieter's memory alive. IPC is looking at our committee sessions with a long term view, and we're all getting a little gray. We haven't done a really good job of motivating the young people to get involved. One of the goals we have is to spend more time with the universities, the engineering schools, and try and push what the organization is doing down at that level.
When these new kids get into their first job, they run into a problem with a situation, or a design issue, or fabrication issue, they'll think, "Oh yeah. IPC, that's the organization that can help. Maybe I should get involved." That's a long term effort, but it's definitely something that we need to put in place to assure that 10 years from now we've got this new generation of people coming onto the committees and making a difference.
Matties: That's great, Bob. Congratulations.
Neves:  Thank you.
---
Suggested Items
11/30/2023 | PRNewswire
VPT, Inc., a HEICO company, VPT, Inc., a trusted provider of power conversion solutions for aerospace and defense, proudly announces its latest achievement of obtaining SAE AS9100 Revision D certification. SAE AS9100 Revision D enhances VPT's existing suite of certifications, including MIL-PRF-38534, MIL-STD-883, J-STD-001 (Space), IPC-A-610, and IPC-A-600, further cementing our commitment to excellence in quality and reliability.
11/29/2023 | TRI
Test Research, Inc. (TRI), the industry's leading provider of Test and Inspection systems for the electronics manufacturing industry, is pleased to announce the expansion of its Malaysian office, which opened in 2010.
11/29/2023 | Dana Korf -- Column: Dana on Data
November's issue of Design007 Magazine had an excellent theme that evolved around design simplification. There were exceptionally good articles about how to reduce over-constrained or needlessly complex designs. One significant time-consuming category is the creation of many design files and drawings which lead to lengthy creation and interpretation time along with the considerable time to resolve conflicting or erroneous information.
11/27/2023 | IPC
IPC welcomes the actions outlined today by the U.S. Government "to strengthen supply chains critical to America's economic and national security."
11/22/2023 | TTM Technologies, Inc.
TTM Technologies, Inc., a leading global manufacturer of technology solutions including mission systems, radio frequency (RF) components and RF microwave/microelectronic assemblies and printed circuit boards (PCBs) was honored with three awards at the IPC China Electronics Manufacturing Annual Conference held in Shanghai on October 27, 2023.