Books

Featured Books

design007 Magazine

Latest Issues

Current Issue

Rigid-flex: Designing in 3D

In this month's issue, our expert contributors share their best tips, tricks and techniques for designing rigid-flex circuits. If you're a rigid board designer considering moving into the 3D world of rigid-flex, this issue is just what the doctor ordered!

Simulation, Analysis, and AI

Getting today's designs "right the first time" is critical, especially with costly advanced PCBs. Simulation and analysis software tools can help you in the fight to eliminate respins. They're not magical, but they can predict the future of your design.

Advanced, Complex & Emerging Designs

This month, our contributors focus on designing PCBs with advanced, complex and emerging technologies. We investigate design strategies for boards that are on the cutting edge of technology, or crazily complex, or so new that designers are still writing the rules as they go.

Columns

Latest Columns

||| MENU
Fast Interconnect Introduces Test Engineering Services
August 5, 2015 | Fast Interconnect
Estimated reading time: Less than a minute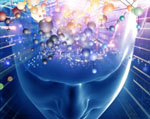 Full turn-key provider Fast Interconnect recently announced the expansion of its services to include test engineering services. Increased test coverage and reduced test times are the key qualification tools for enabling the best production yield. As detection of the manufacturing faults after the shipment impacts the customer's satisfaction and increases the overall cost of test and repair, it is important for the FAB and assembly houses to employ the right manufacturing test strategies. The product companies also need to collaborate with their FAB and Assembly houses to provide the right test processes, scripts and test programs.
According to Gary Griffin, the company's co-founder, "Our Test Engineering group understands these manufacturing test strategies much better as we work very closely with the fabrication and assembly houses to produce quality printed circuit boards and packages. Our test engineering services are created to help you to achieve better test coverage and test times at a reduced cost. We provide integrated test engineering solutions involving Boundary Scan Test, Functional Test and Test process and equipment automation."
Read more about
Fast Interconnect
here
. 
---
Suggested Items
10/03/2023 | Amitron
Amitron, a leading U.S.-based manufacturer of printed circuit boards (PCB), brings an additional 80,000 square feet of manufacturing space into the overall MIL-SPEC ecosystem with high automation, and the latest equipment technology and processes for military and aerospace applications.
10/03/2023 | I-Connect007 Editorial Team
Based on the wisdom of 50 years of PCB manufacturing at Sunstone Circuits, this book is a must-have reference for designers understanding the PCB manufacturing process as it relates to their design. Designing for manufacturability requires understanding the production process fundamentals and factors within the process that often lead to variations in manufacturability, reliability, and cost of the board.
10/03/2023 | Nolan Johnson -- Column: Nolan's Notes
A great example of AI's power at pattern matching images in medicine is the Google Automated Retinal Disease Assessment (ARDA) program, which turns retinopathy screening—once a test performed by an ophthalmologist—into a technician-level task. Given that only a small percentage of patients test positive for retinopathy, the AI-based assessment means that ophthalmologists now only see the patients who test positive on the app.
09/29/2023 | Intel
Intel celebrated the arrival of its Intel 4 technology, which uses extreme ultraviolet (EUV) technology, and the first use of EUV in high-volume manufacturing (HVM) in Europe.
09/29/2023 | Dixon
Dixon wholly owned subsidiary- Padget Electronics Private Limited enters into an Agreement with Xiaomi to carry out manufacturing of smart phones and other related products for Xiaomi.