Books

Featured Books

smt007 Magazine

Latest Issues

Current Issue

Economic Headwinds

This issue takes stock of the current economic outlook and how companies are using current conditions to move themselves through technological evolutions, workforce shifts, and financial changes. Even with these headwinds, there's forward progress to be made.

Attracting New Talent

To get different results in staffing, you must change how you define, promote and recruit your job opportunities. How do you become magnetic to high-quality early-career candidates?

Test and Inspection

Test and inspection methods are undergoing rapid change. In this issue, we consider the influence of AOI, AI, and human eyes. How exactly are these pieces of the puzzle changing the role of test and inspection?

Columns

Latest Columns

||| MENU
Sono-Tek Expands Application Engineering Team
August 11, 2015 | Sono-Tek
Estimated reading time: 1 minute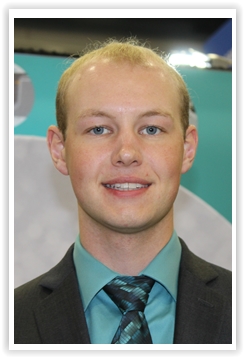 Sono-Tek Corporation is pleased to announce the addition of Michael Delia to its Application Engineering Team. His expertise in electronics, semiconductors and advanced energy applications is a valuable enhancement to Sono-Tek's capabilities.
A graduate of Worcester Polytechnic Institute, Mr. Delia holds a Bachelor's of Science degree in Mechanical Engineering. Application engineers are an integral part of guiding customers during application testing and development, as well as machine specification in order to ensure spray systems are perfectly suited for each customers' unique spray application.
The Sono-Tek team currently includes four additional application engineers, as well as laboratory personnel and interns, each with varied areas of expertise. The ability to assist customers in their spray process using the most appropriate solutions available is an important part of customer service provided to all of Sono-Tek's customers worldwide.
For more information about Sono-Tek, visit www.sono-tek.com.

About Sono-Tek Corporation
Sono-Tek is the world leader in the development and application of liquid ultrasonic atomization technology into nozzle systems and spraying and coating application systems. Compared to conventional pressure spraying methods, the company's ultrasonic nozzles do not clog, reduce liquid usage, waste, and environmental impact while achieving much more precise, uniform, thin film coatings. Sono-Tek is continually developing new applications for its unique technology, replacing wasteful practices in a world that is growing ever more environmentally sensitive. For more information, visit the company at www.sono-tek.com.
---
Suggested Items
09/20/2023 | I-Connect007 Editorial Team
Panasonic's Darren Hitchcock spoke with the I-Connect007 Editorial Team on the complexities of moving toward ultra HDI manufacturing. As we learn in this conversation, the number of shifting constraints relative to traditional PCB fabrication is quite large and can sometimes conflict with each other.
09/19/2023 | Anaya Vardya -- Column: Standard of Excellence
In my last column, I discussed cutting-edge innovations in printed circuit board technology, focusing on innovative trends in ultra HDI, embedded passives and components, green PCBs, and advanced substrate materials. This month, I'm following up with the products these new PCB technologies are destined for. Why do we need all these new technologies?
09/18/2023 | ViTrox
ViTrox, which aims to be the world's most trusted technology company, is excited to announce that our trusted Sales Channel Partner (SCP) in Mexico, SMTo Engineering, S.A. de C.V., will be participating in SMTA Guadalajara Expo & Tech Forum. They will be exhibiting in Booth #911 from the 25th  to the 26th of October 2023,  at the Expo Guadalajara in Jalisco, Mexico.
09/18/2023 | Intel
Intel announced one of the industry's first glass substrates for next-generation advanced packaging, planned for the latter part of this decade.
09/18/2023 | Aidan Salvi -- Column: Facing the Future
I have been in and around circuit boards most of my life. I started 20 years ago in my family's PCB shop, leaving after a couple of years to start my own software company. About a year ago, I returned to the family business, and the first thing I noticed was that nothing had really changed. We were doing the same things in the same way as the day I left. After talking to several experts in the industry, I realized it was worse than that: The manufacturing of PCBs had not changed in 70 years.