Books

Featured Books

design007 Magazine

Latest Issues

Current Issue

Rigid-flex: Designing in 3D

In this month's issue, our expert contributors share their best tips, tricks and techniques for designing rigid-flex circuits. If you're a rigid board designer considering moving into the 3D world of rigid-flex, this issue is just what the doctor ordered!

Simulation, Analysis, and AI

Getting today's designs "right the first time" is critical, especially with costly advanced PCBs. Simulation and analysis software tools can help you in the fight to eliminate respins. They're not magical, but they can predict the future of your design.

Advanced, Complex & Emerging Designs

This month, our contributors focus on designing PCBs with advanced, complex and emerging technologies. We investigate design strategies for boards that are on the cutting edge of technology, or crazily complex, or so new that designers are still writing the rules as they go.

Columns

Latest Columns

||| MENU
Nick Barbin: From Designer to EMS Company Owner
August 13, 2015 | Andy Shaughnessy, PCBDesign007
Estimated reading time: 6 minutes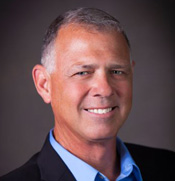 Many PCB designers would rather do just about anything than pore over a P&L spreadsheet. But Nick Barbin isn't a typical designer. He co-founded the design bureau Optimum Design Associates over two decades ago, and the company later expanded into contract manufacturing and Lean processes. I caught up with Nick recently and asked him how he wound up leading an EMS company on the Inc. 5000 list.
Andy Shaughnessy: Nick, tell us a little about how you got into PCB design.
Nick Barbin: In 1984, I had just received my degree in liberal arts and was looking for what I was going to do next. I initially thought I might follow my dad into the firefighting profession, but was also intrigued by a family member that had a cool job working in the electronics industry as a PCB designer. I became quite the persistent pest until my uncle, Steve Roland, finally relented and got me a job working the graveyard shift pen plotting individual PCB layers for the QA department of a large service bureau called Royal Digital, located in Silicon Valley. After a year or so of this, I was promoted to the digitizing group (digitally inputting PCB designs) where I really took to it and became quite proficient at it.
After three years or so of digitizing, the service bureau suddenly shut their doors and I was out of a job. This actually was quite fortunate for me because at the time, I was not designing boards, but just copying them. Uncle Steve came through for me again and referred me to the man who would become my mentor, Mike Pfeil (older brother of Mentor's Charles Pfeil), who had started a service bureau called Arrow Design down in the Los Angeles area. I got the job, packed my few possessions and moved south to learn design from the master. The other cool part was that I was going to learn design using a new CAD software tool called Cadnetix. Working for Mike, under his tutelage, I learned techniques based on buss flow that enabled me to quickly place and route hundreds of boards. This gave me a great foundation for the rest of my design career.
Shaughnessy: When did you open Optimum Design Associates?
Barbin: Optimum began back in 1991 with three partners, Roger Hileman, Steve Roland and me in a small lobby of a building in Milpitas, California that was owned by a limited partner who loaned us $25,000 to get started. We were fortunate to find work right away, but it still took us six months before any of us received a paycheck. A few years later, Steve decided to move out of the area and exit the partnership, leaving just Roger and me as 50/50 owners.
Shaughnessy: PCB designers are famous, or infamous, for ignoring the business side and concentrating on their design work. What inspired you to make the entrepreneurial leap?
Barbin: I've always been a bit ambitious, so even though I've always had a love and passion for PCB design, I also wanted a business that I could grow as well. Fortunately, Roger had his own design business prior to Optimum,early on; I was able to focus on design while he took care of most of the administration and financial parts of the business.
Shaughnessy: You have quite a few Top Gun winners on staff, don't you?
Barbin: Yes, very proud to say we've had a total of eight Top Gun winners, but I honestly believe all my senior designers are Top Guns. They are extremely well versed in what drives signal integrity and manufacturability, and they are able to balance the two extremely well. With technology always changing, speeds continuously getting faster, and software tools evolving, our designers are always learning new techniques and processes to improve their skills.
Shaughnessy: What led you to get into contract manufacturing?
Barbin: Optimum first got involved with EMS by taking on projects for customers who were asking for a full-turnkey solution. We initially did this by outsourcing to an EMS partner. It was really an eye-opening moment to see the contrast between full turnkey manufacturing revenue and design layout revenue. Based on that revelation, I put together a business plan for the EMS business and started our transition into what we are now, a diversified EMS company providing design and assembly services.
Shaughnessy: What would you say is the sweet spot for your company?
Barbin: It's actually quite different between our business units. For EMS, we are very good at mid-volume SMT production and related system integrations for customers with $1–10 million in annual spend. In design, we truly differentiate ourselves on highly constrained mixed-signal technology and RF boards. With engineering, we have a multi-disciplined team that's focused on providing project support that includes: circuit design, simulation, FPGA design, test, and integration. The library team is easy; all they want to do is build schematic symbols and footprints for anyone who wants it.
Shaughnessy: On your website, one of the values you list is "Give customers the same advice we'd give our mom." That's a bold statement. How do you put that into everyday operations?
Barbin: Our customers are like family, so we are committed to giving them the highest quality service and providing them with information that is in their best interest. This is culturally instilled throughout our organization and can be seen in the various ways we interact with our customers. One such way is in how we price our EMS services. We are big advocates of the "should cost" model in which we partner with our customers to get the lowest material price from the various distributors and manufacturers and then use accepted labor rates for our region. This gives our customers a lot of control and transparency over the pricing we provide them.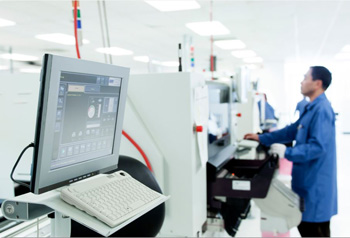 Shaughnessy: What are some of the biggest challenges a company like yours faces?
Barbin: Adding new customers that are the right fit. We can't be everything to everyone so we are extremely focused on finding customers that we can excel with. For the EMS business the sales cycle can generally take 12–18 months before you see any kind of significant production, so it's extremely important and critical to keep a strong active pipeline of new prospects.Page 1 of 2
---
Suggested Items
09/29/2023 | Andy Shaughnessy, I-Connect007
This week's must-reads cover a little bit of everything: advanced packaging substrates, rigid-flex design, the potential loss of tribal knowledge, ultra HDI processing, and the need for fabricators to begin utilizing Smart systems. In a few weeks, we'll be attending SMTA International in Minneapolis, and then productronica in Munich. We hope to see you on the road!
09/29/2023 | Siemens
Siemens Digital Industries Software announced new certifications and collaborations with longtime partner TSMC, resulting in the successful qualification of multiple industry-leading Siemens EDA product lines for the foundry's latest process technologies.
09/29/2023 | Cadence Design Systems, Inc.
Cadence Design Systems, Inc. announced the availability of new system prototyping flows based on the Cadence® Integrity™ 3D-IC Platform that support the 3Dblox 2.0 standard.
09/28/2023 | TSMC
TSMC announced the new 3Dblox 2.0 open standard and major achievements of its Open Innovation Platform (OIP) 3DFabric Alliance at the TSMC 2023 OIP Ecosystem Forum.
09/28/2023 | Keysight Technologies, Inc.
Keysight Technologies, Inc., Synopsys, Inc., and Ansys announced a new reference flow for the TSMC N4PRF, the world's leading semiconductor foundry's advanced 4 nanometer (nm) radio frequency (RF) FinFET process technology.