Books

Featured Books

design007 Magazine

Latest Issues

Current Issue

Rigid-flex: Designing in 3D

In this month's issue, our expert contributors share their best tips, tricks and techniques for designing rigid-flex circuits. If you're a rigid board designer considering moving into the 3D world of rigid-flex, this issue is just what the doctor ordered!

Simulation, Analysis, and AI

Getting today's designs "right the first time" is critical, especially with costly advanced PCBs. Simulation and analysis software tools can help you in the fight to eliminate respins. They're not magical, but they can predict the future of your design.

Advanced, Complex & Emerging Designs

This month, our contributors focus on designing PCBs with advanced, complex and emerging technologies. We investigate design strategies for boards that are on the cutting edge of technology, or crazily complex, or so new that designers are still writing the rules as they go.

Columns

Latest Columns

||| MENU
Mentor Graphics Helps Bridge Gap Between PCB and RF
September 23, 2015 | Barry Matties, Publisher, I-Connect007
Estimated reading time: 3 minutes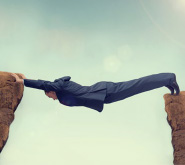 I recently attended IMS 2015, a show that focuses primarily on RF and microwave technology.  During the show, I met with Per Viklund, the director of IC packaging and RF product lines at Mentor Graphics, and Alex Caravajal, business development manager with Mentor Graphics. We talked about the challenges facing PCB designers working with RF and microwave technology, and Mentor's efforts to help reduce the RF design cycle time.
Barry Matties: Per, please begin by giving a quick overview of what Mentor Graphics is featuring here at IMS.
Per Viklund: Specifically for this show, we're focusing on the RF. Our customers have told us for a long time that it takes too long to develop RF circuits, especially when RF is going to be a piece of a bigger system. It's not so often that RF engineers have told us that. It's the PC board integrators who receive the RF circuit for integration and the management who sees long engineering times, lots of re-spins, that clearly says it can't be real to have these long cycles, or it can't be correct to have to do five or six iterations. There's got to be a different way. Not often will the entire engineering organization admit that there is a better way.
Matties: When we talk about cycles, what sort of cycle times are we talking about?
Viklund: It could be different depending on if you're doing a simple project or a larger one. But we have some cycle times that can be over two months long, say, if you are doing a board for a satellite communication link or something like that. They could have very long cycles.
Matties: As you were saying, there are many iterations.
Viklund: There are many iterations, because first you try to simulate, and it doesn't work so you try again. And that intricate process takes a long time because every time you have to send data back and forth between RF design tools and board tools and integrate and simulate and so on. It just takes a long time. You might be surprised how many people still use the ASCII files that transfer RF circuits from, for example, ADS or National Instruments Microwave Office into board tools. And when they do it that way, it becomes a dumb metal blob that the tool cannot make anything smart out of. It's just a blob; you can place it and it comes out in your fabrication data. But the problem is, every time something changes, they have to do that entire process again because there is no intelligence.
So what we try to help these companies with is to say, "Well, if you have intelligent data in your ADS or Microwave Office tool, let's try to maintain that intelligent data in a round trip." So that you can send that data into our tools and implement it into a bigger system, bigger context, but still maintain all the parametric shapes and programmable shapes that you have. You're able to set up things like tuning expressions and then, by just a push button, send the data back into ADS or Microwave Office again to analyze and make adjustments, optimize and then just send the adjustments back into our tools again. But that loop has actually proven to shorten this design cycle by more than 50% in most cases. It's significant.
Matties: People must be pretty excited about that.
Viklund: They are very excited about it. But it's hard sometimes to adapt a new methodology. If you've been doing one thing for 20 years and now suddenly we tell you to do something different, and you won't see the benefit until the middle or end of your project rather than immediately, that's challenging to people. They say, "I know I have a pretty good project. You're telling me to use a little bit of time up front." Yes, I am, and you're going to gain it back. People are more and more adapting to this.  
To read this entire article, which appeared in the August 2015 issue of The PCB Design Magazine, click here.
---
Suggested Items
09/22/2023 | Nolan Johnson, I-Connect007
This week has been chock full of news about upcoming trade shows and conferences. Clearly, the season is upon us. This week, I-Connect007 reported on PCB West in Santa Clara (often referred to as the show which kicks off trade show season) and the topic of artificial intelligence was everywhere. By the looks of it, not just at the conference, either. For months now, the mainstream media has been gobbling up all sorts of news about generative AI engines, painting the picture that we'll all lose our jobs to these tools, while also reporting on situations where the results from AI have gotten progressively worse over time.
09/21/2023 | TrendForce
Fueled by an AI-driven inventory stocking frenzy across the supply chain, TrendForce reveals that Q2 revenue for the top 10 global IC design powerhouses soared to US $38.1 billion, marking a 12.5% quarterly increase.
09/21/2023 | Cadence Design Systems, Inc.
Cadence Design Systems, Inc. announced it has expanded its design IP portfolio on TSMC's 3nm (N3E) process—most notably with the addition of the flagship Cadence® 224G Long-Reach (224G-LR) SerDes PHY IP, which has achieved first-pass silicon success.
09/21/2023 | Matt Stevenson -- Column: Connect the Dots
PCB prototyping is a critical juncture during an electronic device's journey from concept to reality. Regardless of a project's complexity, the process of transforming a design into a working board is often enlightening in terms of how a design can be improved before a PCB is ready for full production.
09/20/2023 | Cadence Design Systems, Inc.
Cadence Design Systems, Inc. and CEVA, Inc. announced that they have entered into a definitive agreement for Cadence to acquire Intrinsix Corporation, a wholly owned subsidiary of CEVA and a provider of design engineering solutions focused on the U.S. aerospace and defense industry.