Books

Featured Books

pcb007 Magazine

Latest Issues

Current Issue

The Registration Sweet Spot

Registration is underrated and underappreciated. The key is to ensure proper registration from layer to layer across the entire printed circuit board. It's a holistic process requiring anticipation, prediction, precise attention at each step, and detailed data tracking and monitoring.

High-reliability Fabrication

In this month's issue, our expert contributors discuss the latest in technologies, trends, complexities and resources regarding high-reliability fabrication.

Finding Ultra

New demands on PCB fabrication, namely advanced packaging, ultra high density interconnect (UHDI), and new specialty materials, are converging, changing the landscape of our business. Is it time to start paying close attention to this convergence?

Columns

Latest Columns

||| MENU
The Reindustrialisation of Europe
September 28, 2015 | Pete Starkey, I-Connect007
Estimated reading time: 8 minutes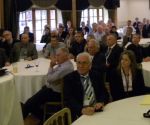 With an inquisitive mind and a head for challenges, besides the ability to think outside the box and the courage to dare to be different and strive to be first, Spirit Circuits MD Steve Driver can be relied upon to grab the attention of an audience of PCB professionals. As keynote speaker at the Institute of Circuit Technology Hayling Island Seminar, he lived up to his reputation with a motivational presentation, the two themes of which exemplified his latest entrepreneurial venture.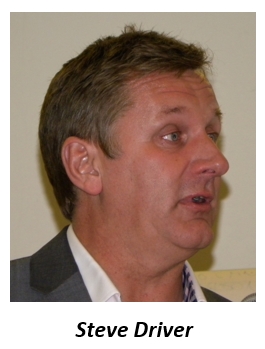 Driver's primary theme was the Reindustrialisation of Europe, specifically the repatriation of PCB fabrication from Asia to Europe. Taking his LED substrates business as the example, he remarked that the typical customer "wanted them cheap and wanted them quick! He had for several years been successfully using Chinese sources for his production quantities, but freight charges were an increasingly large proportion of the bought-in cost. Why not source the boards closer to home? Why not make them closer to home, but in a lower-cost area then the UK?
With the help of his local chamber of commerce, and specifically through an initiative known as BRIDGE providing practical in-country support to maximise trade opportunities in eastern Europe, he had formed strong links with their counterpart chamber of commerce in the county of Dolj in Romania and after a year of due diligence had purchased a site in the city of Craiova with the aim to have a new PCB factory operational during 2017. The attraction of Romania went far beyond low cost of labour - excellent infrastructure and logistics were already in place, English was widely spoken and the standard of education was excellent - Driver had already signed a memorandum of understanding with the local university. And European funding was available to encourage the establishment of manufacturing industry.
What imaging technology did Driver plan to employ in his new factory? "The future is digital! And we're going to have the first fully digital factory - in Europe anyway - the Americans got there first!" referring to the newly opened PCB facility at Whelen Engineering in Chester, Connecticut, and commending the attributes of the ink-jet primary and secondary imaging equipment manufactured by Dutch company Mutracx. Whelen were an OEM who, having previously sourced their PCBs in China, found that they could make substantial cost savings by re-shoring and bringing manufacturing in-house, under their own control. Driver predicted that there would be a resurgence of captive-shop PCB manufacture.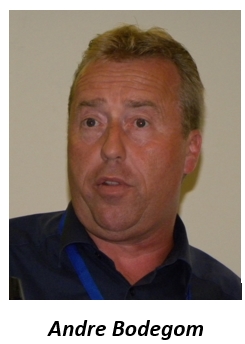 Expanding on the "future is digital" theme, and speaking from a background of over 15 years' development experience of digital ink-jet imaging applications in PCB manufacture, Andre Bodegom, Managing Director of Adeon Technologies in the Netherlands, described two complementary systems, the Adeon JetRite legend printer and the Camtek Gryphon solder mask deposition system.
"Before I became a dumb salesman, I was a dumb engineer…." Was his self-effacing introduction as he went on to explain how the JetRite system had been progressively improved and refined by close collaboration with users, to develop a robust and reliable production-friendly machine which combined versatility and ease of operation and maintenance with low cost of ownership. Besides the obvious advantages of inkjet technology over screen printing or photolithography, the machine offered automatic print-head cleaning before each print, automatic three-point alignment with automatic compensation for board translation, rotation and scaling, and automatic panel height and print-head adjustment. The machine was ready to print within 30 seconds from standby and every job, every setting and every event was logged and timestamped. On-the-fly UV tack curing enabled immediate second-side printing and a typical print cycle was 75 seconds for a 21" x 15" panel at 720dpi with 14 picolitre drop size. "One speed setting - Fast. One quality setting - High!" was the principle.
Cooperation with Agfa and Xaar on ink and print-head development had enabled improvements in JetRite's ability to overcome the challenges of layer-by-layer 3D build-up and "climbing over" copper features as high as 200 microns. Print-head life had been greatly extended, and could now well exceed two years. And in response to customer demand for on-the-fly two-colour printing, the system could be configured with four heads, two for each colour, with a choice of black, white and yellow. Bodegom re-emphasised that the enhancement of system performance and capability relied upon continuous dialogue and collaboration with users and suppliers.
The quest for ink-jet solder mask had been long and arduous. Many claims been made in the past and many hopes raised, only to culminate in failure and disappointment. Camtek's Gryphon digital inkjet solder mask deposition system represented several years of combined equipment and material development, and was claimed to be the world's first successful solution. It overcame a whole series of traditional process technology limitations, particularly registration, pad clearance, solder dam definition and robustness, and freedom from resist in holes, and offered the process advantages of high yield, faster production, less manpower requirement and small footprint, besides being a "green" no-waste procedure. And, of course, these all contributed to cost savings. The system used real-time alignment and built-in AOI to match the image to the actual panel, and the print-head recognised and followed the 3D topography of the PCB surface. The ink was immediately tack-dried with a built-in UV curing system. Described as a "one-stop-shop" for solder mask and legend deposition, Gryphon had the capability to print solder mask and legend consecutively from a single alignment, with consequent reduction in total process cycle time. From Camtek's point of view, there were clear benefits in being in control of their own ink development, manufacture and quality assurance, with the ability to optimise their formulations for printability and physical properties whilst responding quickly to meet the needs of their customers. Their inks met the requirements of IPC-SM-840E and IPC-4781, and were qualified to UL94-V0.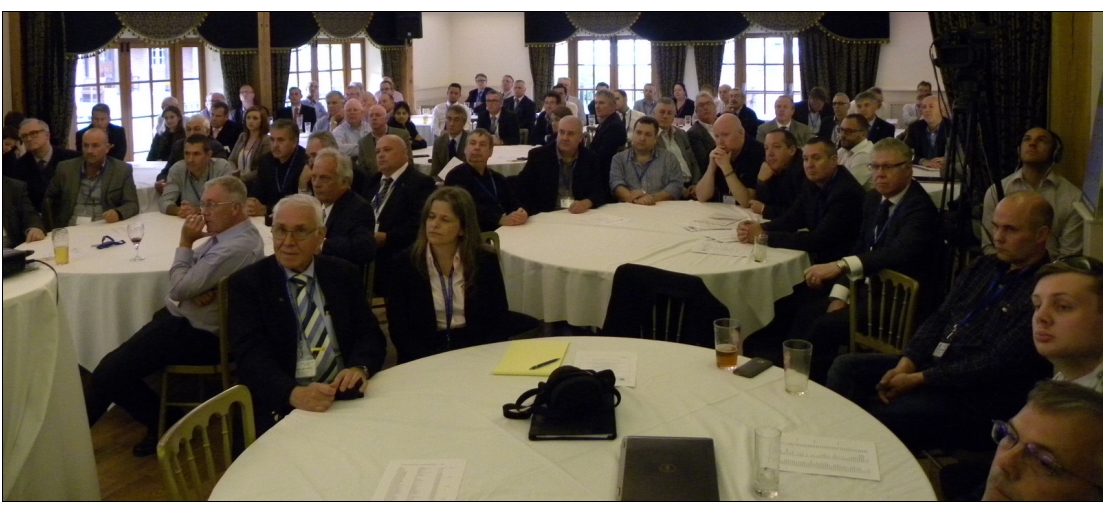 A division of Spirit Crcuits PCB Solutions Group is Lyncolec, a NADCAP AC7119 and AS9100 accredited manufacturer of flexible and flex-rigid circuits. Sculptured circuits are a differentiated form of flexible circuits with conductors of variable thickness able to carry heavy currents, provide physical robustness and enable unsupported fingers to be produced. Lyncolec's Peter Dobromylski took the opportunity to discuss their characteristics and applications. He explained that the manufacturing process began with a 250 micron copper sheet on which the conductor image was printed directly using photoresist. Chemical milling techniques were used to remove unwanted copper and to selectively reduce the thickness in conductor areas where flexibility was required, but to leave the original thickness where rigidity or high current carrying capacity was needed. Precisely located apertures of any shape or size could be placed at any position. The technology enabled the thickness of the copper conductors to vary at any point on the circuit, and selective application of the supporting dielectric enabled the production of integral exposed fingers which could be used directly as connector pins, either straight or post-formed. The dielectric was generally polyimide, but polyester or polyethylene naphthalate (PEN) might be specified depending on thermal performance requirements.
Dobromylski discussed design rules and tolerances, and handed round samples of custom interconnects for applications ranging from motor sport to missiles, demonstrating how sculptured circuits could provide a cost effective solution to complex interconnection problems whilst simplifying assembly and increasing reliability.
Surface mounted interconnects (SMIs) were an ingenious spin-off of the sculptured circuit principle. Effectively small jumper circuits, available in a range of standard patterns but made to specific design if required, they were packaged on tape reels for use on pick-and-place machines. Placed as a surface-mount component across a routed slot in a panelised rigid circuit, an SMI became a flexible bridge between rigid areas once the assembly was broken out of the panel - a low-cost flex-rigid circuit!
Steve Driver returned to introduce Calin Huma, CEO of BRIDGE (British Romanian International Development Gateway Exchange), who had been instrumental in introducing him to business and commercial opportunities in Romania. Huma, who had grown up in Romania, but had studied and worked in the UK for many years, described how the country had developed in the years following the execution of Ceaușescu and the end of the communist regime in 1989. "Before 1989, all we knew about capitalism was what we had seen in American cowboy movies!" With freedom came responsibility: there had been considerable difficulty in forming a government and constitution, democratising institutions, devolving power and adjusting to a free market economy with poor material resources. But major engineering companies like Rolls Royce and BAE Systems had set up manufacturing operations in Romania and there was a rapidly developing industry in aerospace, naval and automotive engineering. And the Romanian people had great respect and admiration for the British culture, and were keen to integrate. "Forget what you read in the press, we are not all bad apples!" Since 2007 a member of the EU, Romania now had the highest economic growth rate in Europe, a central location and a well-established infrastructure. So it offered great opportunities.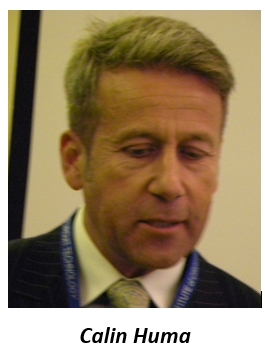 Thanking Calin Huma for his inspirational presentation, Steve Driver asked "Why should I share my experiences and business plans at an event like this, when my competitors are present? One reason is that I want to encourage not just them, but our supply base, to follow us into Romania. By the way, who moved my cheese?"
Driver concluded the proceedings by revealing that Calin Huma was not only an international facilitator but also an acclaimed composer of classical music, whose symphony "Carpatica" was shortly to be premiered in London by the Philharmonic Chamber Orchestra. And in typical Driver style, he had invited a Romanian string quartet to provide a musical round-off to the evening.
The ICT Hayling Island Seminar has become a premier event in the Institute's technical programme, and a great meeting-place and networking opportunity for the UK PCB industry and European visitors. And Steve Driver will unfailingly deliver an out-of-the-ordinary experience. What may next year's event hold in store...?
---
Suggested Items
12/06/2023 | Indium Corporation
Indium Corporation is proud to announce the addition of Sales Engineer Meik Fratzel to its European team.
12/04/2023 | Transition Automation
Transition Automation, Inc. recently received a large order for Advanced Holder and Blade Assemblies compatible with DEK printers from Rotec BV in Belgium.
11/30/2023 | AIM
AIM Solder, a leading global manufacturer of solder assembly materials for the electronics industry, is pleased to announce its new NC259FPA Ultrafine No Clean Solder Paste, which it revealed recently during the Productronica Germany trade show.
11/27/2023 | Real Time with...productronica
Koh Young's Harald Eppinger talks about the company's technology for the semiconductor and advanced packaging market and how they address the challenges introduced by reflective components and micro solder deposits.
11/27/2023 | HyRel
HyRel Technologies, a global provider of quick turn semiconductor modification solutions, announces the achievement of International Traffic in Arms Regulations (ITAR) registration.