Books

Featured Books

design007 Magazine

Latest Issues

Current Issue

Rigid-flex: Designing in 3D

In this month's issue, our expert contributors share their best tips, tricks and techniques for designing rigid-flex circuits. If you're a rigid board designer considering moving into the 3D world of rigid-flex, this issue is just what the doctor ordered!

Simulation, Analysis, and AI

Getting today's designs "right the first time" is critical, especially with costly advanced PCBs. Simulation and analysis software tools can help you in the fight to eliminate respins. They're not magical, but they can predict the future of your design.

Advanced, Complex & Emerging Designs

This month, our contributors focus on designing PCBs with advanced, complex and emerging technologies. We investigate design strategies for boards that are on the cutting edge of technology, or crazily complex, or so new that designers are still writing the rules as they go.

Columns

Latest Columns

||| MENU
The Readers Speak: Tips on Accelerating your Design Cycle
October 28, 2015 | Andy Shaughnessy, PCBDesign007
Estimated reading time: 1 minute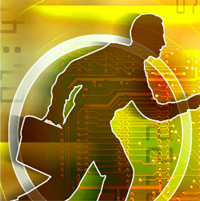 This month, in addition to publishing feature articles by well-known experts in the field, we decided to collect feedback from the readers—PCB designers and engineers working in the trenches each day. We asked our readers to provide their favorite tips, tricks, and techniques for speeding up the PCB design cycle. Here are 10 tips for cutting your design time, courtesy of designers just like you. 
Matija Milostnik
PCB group leader, Slovenia
"Bang on the electrical engineers to squeeze out of them all constraint upfront before starting a design, so that you can put them into rules in the design tool, and then hold them accountable for changes. The rest is easy, in comparison." 
Santiago Cervantes
CID+, San Diego
"Know the system the PCB integrates into." 
Karl Bates
President of ConnectPCB, Chicago
"Use both hands (i.e., one hand on the mouse, other using shortcut keys or function keys). Type without looking at your hands (they should know where the keys are)." 
Jens Hansen
PCB designer, Aalborg, Denmark
"Learn the limitations of the PCB fabrication process and set up your PCB CAD system accordingly."
Felipe Lopez Rendon
Packaging design engineer with Intel, Guadalajara, Mexico
"Keep the DRC on most of the time." 
To read this entire article, which appeared in the October 2015 issue of The PCB Design Magazine, click here.
---
Suggested Items
09/21/2023 | TrendForce
Fueled by an AI-driven inventory stocking frenzy across the supply chain, TrendForce reveals that Q2 revenue for the top 10 global IC design powerhouses soared to US $38.1 billion, marking a 12.5% quarterly increase.
09/21/2023 | Cadence Design Systems, Inc.
Cadence Design Systems, Inc. announced it has expanded its design IP portfolio on TSMC's 3nm (N3E) process—most notably with the addition of the flagship Cadence® 224G Long-Reach (224G-LR) SerDes PHY IP, which has achieved first-pass silicon success.
09/21/2023 | Matt Stevenson -- Column: Connect the Dots
PCB prototyping is a critical juncture during an electronic device's journey from concept to reality. Regardless of a project's complexity, the process of transforming a design into a working board is often enlightening in terms of how a design can be improved before a PCB is ready for full production.
09/20/2023 | Cadence Design Systems, Inc.
Cadence Design Systems, Inc. and CEVA, Inc. announced that they have entered into a definitive agreement for Cadence to acquire Intrinsix Corporation, a wholly owned subsidiary of CEVA and a provider of design engineering solutions focused on the U.S. aerospace and defense industry.
09/20/2023 | Andy Shaughnessy, Design007
Z-zero founder Bill Hargin has been studying stackup design techniques for years. He developed the company's PCB stackup planning software, and he wrote an I-Connect007 eBook, The Printed Circuit Designer's Guide to… Stackups: The Design within the Design. In this interview, Bill shares his thoughts on designing rigid-flex stackups, the challenges they bring, and what rigid board designers need to know about designing stackups in 3D. "Flexperts" Mark Finstad of Flexible Circuit Technologies and Nick Koop of TTM Technologies also offer insight into the many tradeoffs that rigid-flex designers face.