Books

Featured Books

design007 Magazine

Latest Issues

Current Issue

Simplification

On the subject of simplification, our expert contributors explain how to design PCBs without making them complex and over-constrained—whatever the level of technology. In addition, we discuss the effect your decisions and tradeoffs have on design complexity.

The Standards of Design

Our expert contributors discuss how PCB designers can utilize standards to save time and money, not to mention frustration. We also spotlight the newly updated version of the IPC Checklist, a handy guide that illustrates which standards cover which topics, from front-end design through assembly.

Rigid-flex: Designing in 3D

In this month's issue, our expert contributors share their best tips, tricks and techniques for designing rigid-flex circuits. If you're a rigid board designer considering moving into the 3D world of rigid-flex, this issue is just what the doctor ordered!

Columns

Latest Columns

||| MENU
Accelerating the Design Cycle : Moving from Discipline-Centric to Product-Centric Design
October 28, 2015 | Bob Potock, Zuken
Estimated reading time: 2 minutes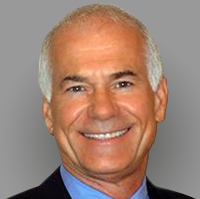 Defining the characteristics of a new product, such as features, size, weight, and battery life, is the job of marketing. Realizing those design requirements is the responsibility of a multidisciplinary team consisting of product architects, hardware engineers, software engineers, mechanical engineers, packaging engineering, manufacturing engineers, purchasers, etc. 
Today, the design process in most cases fans out from the requirements as defined by marketing into multiple independent design threads that converge at the prototype. There is usually no systematic method for these different disciplines to communicate their work to the other disciplines. This lack of communication often leads to conflicting design decisions, such as when an electrical engineer or purchaser selects a component without having any way of knowing that it interferes with the enclosure. Extra design turns are often needed to resolve these conflicts at the prototype stage.
This obstacle, and many others, can be overcome by a product-centric design process that enables all disciplines to work collaboratively during a new virtual prototyping and detailed design. During the architectural validation or virtual prototyping phase, each contributor can optimize the design from their own perspective with visibility and change notices from the others. The product optimization completed during the virtual prototyping process seamlessly transitions to detailed design, preserving all the critical decisions without data loss or re-entry. Product-centric design ensures that the evolving design meets the requirements of every discipline, reducing late stage design changes and enabling the product to be optimized to a higher degree than is possible with current methods.
Limitations of the Discipline-Centric Process
Looking back just a few years, developers of electronic products primarily competed based on the functionality of their design as determined by unique hardware and software features. Today, with much of the key functionality of electronic products having been commoditized in system-on-chips (SoCs) or application processors, electronics companies are now competing across a wide range of fronts: size, weight, style, battery life and features. The result is a greater need than ever for collaboration across the multiple disciplines that are responsible for providing this much broader range of attributes. More than ever before, a multidiscipline collaborative effort is required to deliver the best design that conforms to marketing requirements in the shortest possible time and at the lowest possible cost.
Yet the tools used to support product development and the process itself have not yet evolved to this new reality. In most cases, the marketing department draws up the requirements documents that then explode into multiple independent paths. The creative team styles the product. The procurement team looks at part cost. PCB designers design the boards one at a time. The manufacturing team decides where to make the product and what processes to use. Mechanical engineers design the enclosure. There may be some limited informal collaboration between disciplines using a spreadsheet or flowcharting tool prior to detailed design, but for the most part, each of these disciplines works independently with relatively little interaction with the others. This is a critical time where architectural decisions are being made with very little validation. In addition, this is generally a sidebar process whose results are not easy to integrate back into the separate design disciplines or into the detailed design; any communications errors can be disastrous. 
To read this entire article, which appeared in the October 2015 issue of The PCB Design Magazine, click here.
---
Suggested Items
11/29/2023 | Siemens
Siemens Digital Industries Software set the benchmark for innovation in the field of engineering simulation with the launch of two groundbreaking solutions - HEEDS™ AI Simulation Predictor software and Simcenter™ Reduced Order Modeling software.
11/29/2023 | Anaya Vardya -- Column: Standard of Excellence
To sustain a standard of excellence, it's equally important to look at both what we're doing today as well as what we'll do in the future. In other words, plan ahead. In that spirit, I thought it would be prudent to peek into the future and talk about what a printed circuit board fabrication facility with a "standard of excellence" will look like five years from now.
11/21/2023 | iNEMI
iNEMI Packaging Tech Topic Series Webinar, LSI/PKG/PCB Co-Design to Support 3D-IC/Chiplet Design will be held on November 28, 2023, by guest speaker Kazunari Koga, Zuken Inc.
11/16/2023 | Keysight Technologies, Inc.
Keysight Technologies, Inc. expanded the simulation capabilities in its Electronic Design Automation (EDA) software suite to include electro-thermal simulation for the Tower Semiconductor SiGe Power Amplifier (PA) process.
11/16/2023 | John Watson -- Column: Elementary, Mr. Watson
William of Ockham was a significant figure in medieval philosophy who lived from 1285 to 1347 and was an English Franciscan friar, philosopher, and theologian. William of Ockham is most famously known for formulating the principle of Occam's Razor, also known as the principle of parsimony. In simple terms, Occam's Razor is a problem-solving rule suggesting that when you have multiple possible explanations, the simplest one is usually the best. The most straightforward solution that fits all the facts without adding extra assumptions or complications.