Books

Featured Books

design007 Magazine

Latest Issues

Current Issue

Odd Geometries

In this issue, we discuss some of the challenges, pitfalls and mitigations to consider when designing non-standard board geometries. We share strategies for designing odd-shaped PCBs, including manufacturing trade-offs and considerations required for different segments and perspectives.

Simplification

On the subject of simplification, our expert contributors explain how to design PCBs without making them complex and over-constrained—whatever the level of technology. In addition, we discuss the effect your decisions and tradeoffs have on design complexity.

The Standards of Design

Our expert contributors discuss how PCB designers can utilize standards to save time and money, not to mention frustration. We also spotlight the newly updated version of the IPC Checklist, a handy guide that illustrates which standards cover which topics, from front-end design through assembly.

Columns

Latest Columns

||| MENU
Most-Read PCB Design News Stories of 2015
December 30, 2015 | Andy Shaughnessy, PCBDesign007
Estimated reading time: 3 minutes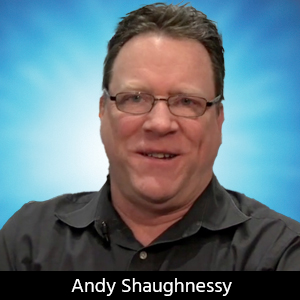 Each December, we like to look back at the year in PCB design news. January seems like yesterday, doesn't it? Since then, we've seen plenty of innovative new tools and a variety of partnerships, and we've said goodbye to a couple of longtime friends. As we approach 2016, enjoy this list of the 10 most-read news items on PCBDesign007 in 2015. 
Engineer Steve Weir Has Passed Away
Steve was a power and signal integrity guru with a variety of patents to his name. A fixture of DesignCon and a constant presence on the SI-List signal integrity forum, Steve wrote over a dozen papers on power integrity. He also had a crazy, irreverent sense of humor that you don't find among most engineers. He will be missed. 
Mentor Graphics Corporation has announced its newest version of the HyperLynx Signal Integrity/Power Integrity (SI/PI) tool for high-speed printed circuit board (PCB) designs. HyperLynx addresses high-speed systems design problems throughout the design flow—starting at the earliest architectural stages through post-layout verification.
The OrCAD and Arena integration provides a number of benefits for organizations using both systems.  Components from the enterprise PLM system are available directly within the OrCAD Capture CIS design environment making search, selection, and placement very simple.  Parts listed as obsolete in the PLM system can be easily identified and swapped out in an OrCAD design. 
Sunstone Circuits has purchased Orbotech's InSight PCB pre-sales and pre-engineering software. InSight PCB is a web-based tool for managing and assessing incoming customer PCB data for salespeople and engineers who are not CAM experts. From automatically retrieving comprehensive product information to generating precise summary reports, InSight PCB empowers sales and engineering people to work more independently, efficiently and profitably. 
Advanced Circuits' free PCB layout software PCB Artist has become a favorite not only with engineering students but also advanced engineers due to its easy schematic-to-PCB layout, Gerber format, autorouter, and extensive library of over 500,000 parts.
WestDev Ltd. has released the latest version of Pulsonix 8.5, Build 5902. This maintenance update is issued as part of our on-going process of product improvement and response to customer feedback. In addition to bug fixes, the latest release contains several additions to the Report Maker function.
Heading up the design service is Neil Day, who has completed the IPC PCB Designer Certification Program and became qualified as an Advanced Certified Interconnect Designer (CID+). In addition, Technical Support Manager Paul Beech has completed the IPC CID training course and attained CID certification. 
Polar Instruments has launched new language versions of Speedstack, the industry's best-selling PCB layer stackup design system. In addition to English, Speedstack is now available in German, Japanese, simplified Chinese and traditional Chinese versions. Speedstack allows PCB fabricators to fine-tune the stackup design by assessing the impact of different PCB materials on cost, performance and manufacturing yield.
Longtime EDA analyst Gary Smith died July 3 in Flagstaff, Arizona at the age of 74. Gary worked at Dataquest from 1994 to 2006, and later founded Gary Smith EDA. He knew more about the EDA market than anyone I've ever known. I once asked Gary, "How many PCB design seats do you think are in China?" He sent me numbers for all of Asia and broke them down by country. He loved EDA.
In-Circuit Design Pty Ltd (ICD) has released the 2015 version of its popular software. Impedance plots have been incorporated into this new release. "The impedance plots are simulated by multiple passes of the field solver (in the background) to create heads-up graphs of how to adjust the particular variables to achieve the target impedance," said Barry Olney, CEO.
---
Suggested Items
12/11/2023 |
Remember when PCBs were all shaped like squares and rectangles? Things were so much simpler in the olden days. Now boards are designed, fabricated and assembled in all shapes, including stars, human hands, octopuses, triangles, and cursive signatures, just to name a few. And the wearables and automotive segments are driving the development of PCBs in odd shapes. 
12/07/2023 | Matt Stevenson -- Column: Connect the Dots
It makes sense to optimize your board using design for manufacturability (DFM) techniques. But applying DFM best practices can be confusing without formal training. The results are designs that are often incomplete, poorly designed, or too complex. When these issues arise, your PCB manufacturing partner rejecting the design can be considered a best-case scenario because it means they have your back. If your design is simply dropped into an automated queue without concern for manufacturability, the output can be a batch of unusable boards.
12/07/2023 | Siemens
Siemens Digital Industries Software announces availability of a new process design kit (PDK) from Samsung Foundry that helps mutual customers boost the reliability, quality and robustness of their next-generation integrated circuit (IC) designs manufactured using the foundry's latest processes.
12/05/2023 | PRNewswire
Siemens Digital Industries Software announced that the RS Group plc, a global provider of product and service solutions to more than 1.1 million industrial customers, has selected Siemens as its strategic electronic design automation (EDA) provider for its new, cloud native, DesignSpark Circuit Simulator tool – empowering users to streamline the design process.
12/04/2023 | EMA Design Automation
EMA Design Automation, the world's premier EDA VAR, is spinning off their IP, content, and services group as a new company named Accelerated Designs, LLC with a focus on CAD agnostic solutions.