Books

Featured Books

design007 Magazine

Latest Issues

Current Issue

Rigid-flex: Designing in 3D

In this month's issue, our expert contributors share their best tips, tricks and techniques for designing rigid-flex circuits. If you're a rigid board designer considering moving into the 3D world of rigid-flex, this issue is just what the doctor ordered!

Simulation, Analysis, and AI

Getting today's designs "right the first time" is critical, especially with costly advanced PCBs. Simulation and analysis software tools can help you in the fight to eliminate respins. They're not magical, but they can predict the future of your design.

Advanced, Complex & Emerging Designs

This month, our contributors focus on designing PCBs with advanced, complex and emerging technologies. We investigate design strategies for boards that are on the cutting edge of technology, or crazily complex, or so new that designers are still writing the rules as they go.

Columns

Latest Columns

||| MENU
IPC Designers Council: Serving PCB Designers for Almost 25 Years
January 6, 2016 | Andy Shaughnessy, PCBDesign007
Estimated reading time: 1 minute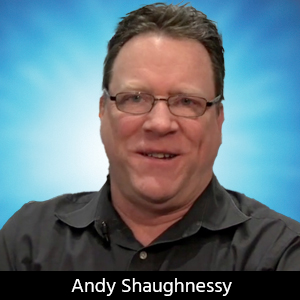 You may have seen Anne Marie Mulvihill at the Design Forum during IPC APEX EXPO, rounding up the speakers and PCB designers and basically keeping everyone happy, often with a sarcastic comment or two. As the PCB design program manager for IPC, Anne Marie is in charge of making the train run on time for PCB designers, a task I would compare to herding cats. When I told Anne Marie that we were covering the Designers Council for this issue, she jumped at the chance to help us out.
Andy Shaughnessy: What is the Designers Council's basic mission? 
Anne Marie Mulvihill: The Designers Council's mission is to provide technical education that connects the design community. This connection makes technology interchange more efficient.
Shaughnessy: How does the executive board function?
Mulvihill: The Designers Council Executive Board is a blue-ribbon group, i.e., open by invitation only. These thought leaders in the design community have all been working at the advanced level for more than 20 years, and are drawn from every market sector. They volunteer their time and thoughts to serve as the Steering Committee for IPC Design Programs.
Members of the group meet twice every year in person with IPC staff, and consult informally throughout the year about the direction for IPC programs like Designer Certification, the Designers Council, development of industry standards focused on design, technical courses, and events associated with design.
Shaughnessy: What are your membership stats: industry segments, job descriptions, regions of the world, total membership, etc.? 
Mulvilill: The IPC Designers Council is an international society for all individuals with interest in design. Participants are drawn from all over the world, from every market segment. They hold a variety of job titles; those with "design" or "designer" in them are the majority. 
To read this entire article, which appeared in the December 2015 issue of The PCB Design Magazine, click here.
---
Suggested Items
09/27/2023 | IFR
The new World Robotics report recorded 553,052 industrial robot installations in factories around the world – a growth rate of 5% in 2022, year-on-year.
09/26/2023 | Miles Moreau, KIC
The U.S. Chips Act Propels Collaboration Between Semiconductor Manufacturers and Equipment Suppliers In today's rapidly evolving world, the semiconductor industry stands as a driving force across economies and industries, propelling progress through technological advancements. The U.S. Chips Act emerges as a game-changing legislation aimed at redefining America's semiconductor manufacturing prowess. The Act sets forth a clear mission: bolster domestic chip production, reinforce national security, and stimulate economic growth.
09/26/2023 | QinetiQ
KBR and QinetiQ signed a teaming agreement to work collaboratively to deliver test and evaluation services for the Australian Defence Force.
09/26/2023 | IPC
Join fellow EMS leaders in the region on Oct 5, 2023 at 4:30 - 8:00 p.m. EDT to share industry pain points and solutions.
09/25/2023 | HyRel
HyRel Technologies, a global provider of quick turn semiconductor modification solutions, proudly announces that it earned the prestigious AS9100 certification.