Books

Featured Books

design007 Magazine

Latest Issues

Current Issue

Simplification

On the subject of simplification, our expert contributors explain how to design PCBs without making them complex and over-constrained—whatever the level of technology. In addition, we discuss the effect your decisions and tradeoffs have on design complexity.

The Standards of Design

Our expert contributors discuss how PCB designers can utilize standards to save time and money, not to mention frustration. We also spotlight the newly updated version of the IPC Checklist, a handy guide that illustrates which standards cover which topics, from front-end design through assembly.

Rigid-flex: Designing in 3D

In this month's issue, our expert contributors share their best tips, tricks and techniques for designing rigid-flex circuits. If you're a rigid board designer considering moving into the 3D world of rigid-flex, this issue is just what the doctor ordered!

Columns

Latest Columns

||| MENU
IPC Designers Council: Serving PCB Designers for Almost 25 Years
January 6, 2016 | Andy Shaughnessy, PCBDesign007
Estimated reading time: 1 minute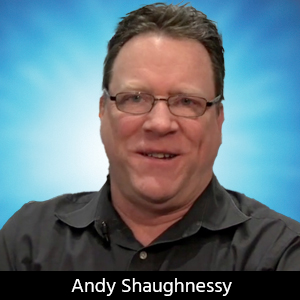 You may have seen Anne Marie Mulvihill at the Design Forum during IPC APEX EXPO, rounding up the speakers and PCB designers and basically keeping everyone happy, often with a sarcastic comment or two. As the PCB design program manager for IPC, Anne Marie is in charge of making the train run on time for PCB designers, a task I would compare to herding cats. When I told Anne Marie that we were covering the Designers Council for this issue, she jumped at the chance to help us out.
Andy Shaughnessy: What is the Designers Council's basic mission? 
Anne Marie Mulvihill: The Designers Council's mission is to provide technical education that connects the design community. This connection makes technology interchange more efficient.
Shaughnessy: How does the executive board function?
Mulvihill: The Designers Council Executive Board is a blue-ribbon group, i.e., open by invitation only. These thought leaders in the design community have all been working at the advanced level for more than 20 years, and are drawn from every market sector. They volunteer their time and thoughts to serve as the Steering Committee for IPC Design Programs.
Members of the group meet twice every year in person with IPC staff, and consult informally throughout the year about the direction for IPC programs like Designer Certification, the Designers Council, development of industry standards focused on design, technical courses, and events associated with design.
Shaughnessy: What are your membership stats: industry segments, job descriptions, regions of the world, total membership, etc.? 
Mulvilill: The IPC Designers Council is an international society for all individuals with interest in design. Participants are drawn from all over the world, from every market segment. They hold a variety of job titles; those with "design" or "designer" in them are the majority. 
To read this entire article, which appeared in the December 2015 issue of The PCB Design Magazine, click here.
---
Suggested Items
12/05/2023 | American Standard Circuits
West Chicago, Illinois-based PCB fabricator American Standard Circuits will be exhibiting at this year's Annual Association of Old Crows International Symposium to be held from December 11 through the 13th in National Harbor, Maryland.
12/05/2023 | Mycronic
Mycronic AB has received an order for an SLX mask writer from a new customer in Asia. The order value is in the range of USD 5-7 million. Delivery of the system is planned for the first quarter of 2025.
12/05/2023 | Robert Erickson and Lorena Villanueva, IPC
About 200 kilometers (125 miles) north of Mexico City lies Queretaro, an area rich in history, with stone streets and public squares, and which twice has been the country's capital. But it's also quickly becoming a global capital of electronics manufacturing, especially aeronautics, and was the location for the first IPC Day Mexico this past June.
12/04/2023 | iNEMI
The third session in iNEMI's Counterfeit Components series which will be hold Thursday, December 7, 2023 / 11:00 a.m.—12:30 p.m. EST (US), will look at emerging technologies for detection and mitigation. We will also look at what is ahead for hardware security and review results of an industry survey regarding experiences with counterfeit components and strategies used to mitigate risk.
12/04/2023 | Siemens
Siemens AG, a leading technology company, and Intel Corporation, one of the world's largest semiconductor companies, have signed a memorandum of understanding (MoU) to collaborate on driving digitalization and sustainability of microelectronics manufacturing.