Books

Featured Books

design007 Magazine

Latest Issues

Current Issue

Simplification

On the subject of simplification, our expert contributors explain how to design PCBs without making them complex and over-constrained—whatever the level of technology. In addition, we discuss the effect your decisions and tradeoffs have on design complexity.

The Standards of Design

Our expert contributors discuss how PCB designers can utilize standards to save time and money, not to mention frustration. We also spotlight the newly updated version of the IPC Checklist, a handy guide that illustrates which standards cover which topics, from front-end design through assembly.

Rigid-flex: Designing in 3D

In this month's issue, our expert contributors share their best tips, tricks and techniques for designing rigid-flex circuits. If you're a rigid board designer considering moving into the 3D world of rigid-flex, this issue is just what the doctor ordered!

Columns

Latest Columns

||| MENU
Technology Outlook with Mentor Graphics
March 7, 2016 | Andy Shaughnessy, PCBDesign007
Estimated reading time: 2 minutes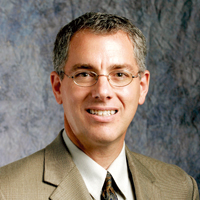 Mentor Graphics recently announced the winners of its PCB Technology Leadership Awards. Now in its 26th year, this program provides a great barometer for measuring the newest trends in cutting-edge PCB designs. I caught up with Product Marketing Manager David Wiens and asked him to give us an idea of the trends he's seeing in PCB design and manufacturing, and what the industry has in store for us in the next few years.
Andy Shaughnessy: Let's start off with a look at the industry. What trends are you seeing in PCB design that you believe will continue in 2016 and beyond?
David Wiens: There are several, Andy. A lot of trends are simply a continuation and expansion of what we've seen for several years. As component sizes become smaller and integration more dense, PCBs continue to pack more into less space, resulting in less real estate for traces. Combine this with the fact that the boards themselves are getting smaller and you see the difficult challenge for PCB designers.
For perspective, over the last 20 years PCB feature sizes have shrunk ~3x while IC features have shrunk more than 40x. This has enabled integration of more and more functionality on silicon, which has in turn driven up on-board pin densities, created more diverse power requirements, and much faster signal speeds. So while the spotlight of the industry remains on silicon, the challenges with board design increase in lockstep.
Shaughnessy: So, PCB designers have to deal with this increasing complexity, while still controlling costs and facing a shortening design cycle. How do designers do it?
Wiens: A lot of design today boils down to trade-offs. There are trade-offs between performance and cost (e.g., more layers for efficient shielding or power distribution); between performance and manufacturability (e.g., extra steps for via back-drilling); between form factor and thermal management; and of course between product optimization and the ever-present ticking clock; I could list off at least another 20. All of these require the design team to review their options and pick the most efficient path forward. As design tool vendors, we assist in this process with tools that enable the designers to quickly evaluate their options (e.g., look at how different BGA fan-out schemes impact power distribution; or how device vendor guidelines for stack-up, trace geometries/topology can be bent to still meet performance requirements at lower cost). 
To read this entire  article, which appeared in the February 2016 issue of The PCB Design Magazine, click here.
---
Suggested Items
09/20/2023 | I-Connect007 Editorial Team
Panasonic's Darren Hitchcock spoke with the I-Connect007 Editorial Team on the complexities of moving toward ultra HDI manufacturing. As we learn in this conversation, the number of shifting constraints relative to traditional PCB fabrication is quite large and can sometimes conflict with each other.
09/19/2023 | Anaya Vardya -- Column: Standard of Excellence
In my last column, I discussed cutting-edge innovations in printed circuit board technology, focusing on innovative trends in ultra HDI, embedded passives and components, green PCBs, and advanced substrate materials. This month, I'm following up with the products these new PCB technologies are destined for. Why do we need all these new technologies?
09/18/2023 | ViTrox
ViTrox, which aims to be the world's most trusted technology company, is excited to announce that our trusted Sales Channel Partner (SCP) in Mexico, SMTo Engineering, S.A. de C.V., will be participating in SMTA Guadalajara Expo & Tech Forum. They will be exhibiting in Booth #911 from the 25th  to the 26th of October 2023,  at the Expo Guadalajara in Jalisco, Mexico.
09/18/2023 | Intel
Intel announced one of the industry's first glass substrates for next-generation advanced packaging, planned for the latter part of this decade.
09/18/2023 | Aidan Salvi -- Column: Facing the Future
I have been in and around circuit boards most of my life. I started 20 years ago in my family's PCB shop, leaving after a couple of years to start my own software company. About a year ago, I returned to the family business, and the first thing I noticed was that nothing had really changed. We were doing the same things in the same way as the day I left. After talking to several experts in the industry, I realized it was worse than that: The manufacturing of PCBs had not changed in 70 years.