Books

Featured Books

design007 Magazine

Latest Issues

Current Issue

Rigid-flex: Designing in 3D

In this month's issue, our expert contributors share their best tips, tricks and techniques for designing rigid-flex circuits. If you're a rigid board designer considering moving into the 3D world of rigid-flex, this issue is just what the doctor ordered!

Simulation, Analysis, and AI

Getting today's designs "right the first time" is critical, especially with costly advanced PCBs. Simulation and analysis software tools can help you in the fight to eliminate respins. They're not magical, but they can predict the future of your design.

Advanced, Complex & Emerging Designs

This month, our contributors focus on designing PCBs with advanced, complex and emerging technologies. We investigate design strategies for boards that are on the cutting edge of technology, or crazily complex, or so new that designers are still writing the rules as they go.

Columns

Latest Columns

||| MENU
What's New at DownStream?
March 21, 2016 | Andy Shaughnessy, PCB Design007
Estimated reading time: 2 minutes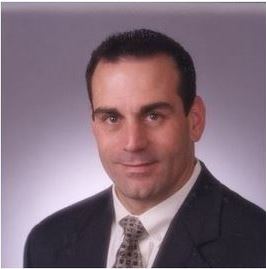 Since its founding in the uncertain days of 2002, DownStream Technologies has made a name for itself with its line of PCB design post-processing tools. Founder Rick Almeida gives us an update on the latest innovations at DownStream, and he discusses some of the challenges and trends he sees in the PCB design segment. 
Andy Shaughnessy: Rick, why don't you start by telling us about some of the new tools at DownStream.
Rick Almeida: The last few releases of our post-processing tools have been focused in the areas of assembly panel design and DFM. We've added large number of new checking routines in DFM. We now have a major release in the works planned for release in late 2016 or early 2017 that focuses on integration between documentation and CAM file verification. This release will modularize our products so that they may be mixed and matched together to create a custom PCB post processing solution based on our customers' requirements. As part of this release we will be bringing out some new tools in support of IPC-2581 PCB stack-up visualization in both DFMStream and our BluePrint documentation tool. We are also investing in re-writes of some of the core CAM350 functions.
Shaughnessy: What new technologies are you particularly excited about?
Almeida: We are in the process of redefining our panel design and documentation capability. We've had a lot of customer input on panel design for both assembly arrays and PCB production and our bringing our panel capabilities together in a new unified panel design tool that understands the various hierarchies associated with PCB panels.
Shaughnessy: Which customer challenges led you to develop these new products?
Almeida: When engineering groups array PCBs for assembly panels, it's important that they get optimum yield. To do this they must analyze the fit of the assembly panel on the fabrication panel. So the relationship between a one-up PCB, assembly array, and fabrication panel is paramount to determine which trade-offs to make to get the most PCBs on a single panel substrate.
Shaughnessy: How will these new tools help address your customers' concerns?
Almeida: What we see is a tight coupling of manufacturing know-how embedded into software to help PCB designers and engineers make the right decision for optimum manufacturing execution. So the more manufacturing assistance our tools can provide earlier in the PCB design flow, the better for our customers in preparing the designs to be physically built.
To read this entire article, which appeared in the February 2016 issue of The PCB Design Magazine, click here.
---
Suggested Items
09/22/2023 | GlobalFoundries
The U.S. Department of Defense (DoD) has awarded GlobalFoundries (Nasdaq: GFS) (GF) a new 10-year contract for a supply of securely manufactured, U.S.-made semiconductors for use across a wide range of critical aerospace and defense applications. 
09/25/2023 | APCT
APCT, a leading name in the PCB and electronics industry, is delighted to announce the appointment of Peter Austin as its President and CEO, effective September 1. Peter takes the reins from former CEO, Steve Robinson, who has retired after years of dedicated service to the company.
09/22/2023 | Happy Holden, I-Connect007
Ever since high density interconnect (HDI) was created in 1982 by Hewlett-Packard to package its first 32-bit computer powered by a single chip, it has continued to evolve and provide the solutions for miniaturized products. The leading edge of HDI technology became the process used for organic flip-chip packaging for the semiconductor industry. The two distinct markets—IC substrates and product-system integration—are now colliding and utilizing the same ultra-HDI manufacturing processes.
09/21/2023 | KIC
KIC, a renowned pioneer in thermal process and temperature measurement solutions for electronics manufacturing, is thrilled to announce its participation in the upcoming SMTA Guadalajara Expo & Tech Forum.
09/21/2023 | Intraratio
Intraratio, a provider of enterprise software solutions, is pleased to announce its participation in the SMTA Guadalajara Expo and Tech Forum 2023.