Books

Featured Books

design007 Magazine

Latest Issues

Current Issue

Rigid-flex: Designing in 3D

In this month's issue, our expert contributors share their best tips, tricks and techniques for designing rigid-flex circuits. If you're a rigid board designer considering moving into the 3D world of rigid-flex, this issue is just what the doctor ordered!

Simulation, Analysis, and AI

Getting today's designs "right the first time" is critical, especially with costly advanced PCBs. Simulation and analysis software tools can help you in the fight to eliminate respins. They're not magical, but they can predict the future of your design.

Advanced, Complex & Emerging Designs

This month, our contributors focus on designing PCBs with advanced, complex and emerging technologies. We investigate design strategies for boards that are on the cutting edge of technology, or crazily complex, or so new that designers are still writing the rules as they go.

Columns

Latest Columns

||| MENU
Beyond Design: The Need for Speed—Strategies for Design Efficiency
May 2, 2016 | Barry Olney, In-Circuit Design
Estimated reading time: 2 minutes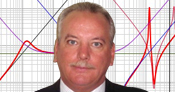 Years of experience with one EDA tool obviously develops efficiency, whether the tool be high-end feature-packed or basic entry-level. And one becomes accustomed to the intricacies of all the good and bad features of their PCB design tool. However, there comes a time, with the fast development pace of technology, that one should really consider a change for the better to incorporate the latest methodologies. This month, I will look at productivity issues that impede the PCB design process.
The choice of PCB design tools, until now, has been limited to either high-end, enterprise-level solutions that are expensive and have the added cost of an extended learning curve and setup time, or entry-level desktop solutions that are fast to pick up but limited in capability and error-prone. Mentor Graphics' new PADS Professional has addressed this by providing the best of both solutions. Based on proven Xpedition technology, PADS Professional focuses on ease of adoption, ease of use and affordability but is still packed with all the features today's designers need for the most complex designs.
Typically, a high-speed computer-based design takes two or three iterations to develop a working product. However, these days the product life cycle is very short and therefore time-to-market is of the essence. One board iteration can be expensive, depending on your overheads. We should not only consider the engineering time but also the cost of delaying the products market launch. This missed opportunity could cost your company hundreds of thousands of dollars, if not the total loss of market share.
In a previous column, Introduction to Board-Level Simulation and the PCB Design Process, I mentioned that the cost of development is dramatically reduced if simulation is employed during the design cycle. The design changes that occur early in the design process are less expensive compared to those that take place after it is introduced into full-scale production. The cost of the change increases with development time.
Fundamentally, the design changes can be classified into pre-production and post-production modifications. The pre-production changes can happen in the conceptual, design, prototype, or the testing stage. The post-production stage change will happen almost immediately when the product is introduced into production or worse still, be recognized only when the product reaches the market. The later the stage, the more expensive the issue is to fix. The advantage of virtual prototyping is that it identifies issues early in the design process so they can be rectified before they become a major problem.
To read this entire article, which appeared in the March issue of The PCB Design Magazine, click here.
---
Suggested Items
09/22/2023 | Nolan Johnson, I-Connect007
This week has been chock full of news about upcoming trade shows and conferences. Clearly, the season is upon us. This week, I-Connect007 reported on PCB West in Santa Clara (often referred to as the show which kicks off trade show season) and the topic of artificial intelligence was everywhere. By the looks of it, not just at the conference, either. For months now, the mainstream media has been gobbling up all sorts of news about generative AI engines, painting the picture that we'll all lose our jobs to these tools, while also reporting on situations where the results from AI have gotten progressively worse over time.
09/21/2023 | TrendForce
Fueled by an AI-driven inventory stocking frenzy across the supply chain, TrendForce reveals that Q2 revenue for the top 10 global IC design powerhouses soared to US $38.1 billion, marking a 12.5% quarterly increase.
09/21/2023 | Cadence Design Systems, Inc.
Cadence Design Systems, Inc. announced it has expanded its design IP portfolio on TSMC's 3nm (N3E) process—most notably with the addition of the flagship Cadence® 224G Long-Reach (224G-LR) SerDes PHY IP, which has achieved first-pass silicon success.
09/21/2023 | Matt Stevenson -- Column: Connect the Dots
PCB prototyping is a critical juncture during an electronic device's journey from concept to reality. Regardless of a project's complexity, the process of transforming a design into a working board is often enlightening in terms of how a design can be improved before a PCB is ready for full production.
09/20/2023 | Cadence Design Systems, Inc.
Cadence Design Systems, Inc. and CEVA, Inc. announced that they have entered into a definitive agreement for Cadence to acquire Intrinsix Corporation, a wholly owned subsidiary of CEVA and a provider of design engineering solutions focused on the U.S. aerospace and defense industry.