Books

Featured Books

design007 Magazine

Latest Issues

Current Issue

Odd Geometries

In this issue, we discuss some of the challenges, pitfalls and mitigations to consider when designing non-standard board geometries. We share strategies for designing odd-shaped PCBs, including manufacturing trade-offs and considerations required for different segments and perspectives.

Simplification

On the subject of simplification, our expert contributors explain how to design PCBs without making them complex and over-constrained—whatever the level of technology. In addition, we discuss the effect your decisions and tradeoffs have on design complexity.

The Standards of Design

Our expert contributors discuss how PCB designers can utilize standards to save time and money, not to mention frustration. We also spotlight the newly updated version of the IPC Checklist, a handy guide that illustrates which standards cover which topics, from front-end design through assembly.

Columns

Latest Columns

||| MENU
FEATURED NEWS AND INFORMATION:
FEATURED ARTICLES AND COLUMNS:
December 8, 2023 | Andy Shaughnessy, Design007 Magazine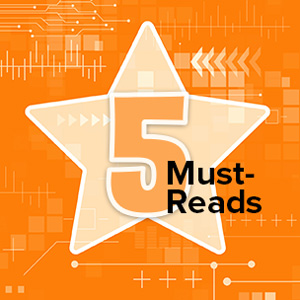 Every year, companies in the consumer electronics segment look forward to the Christmas season. Some of these companies make almost half of their revenue in November and December. What are the hottest electronics gadgets this year? According to the Consumer Reviews Guide, these are the top sellers in the electronic gadget market this holiday season. Do any of these gadgets strike your fancy, as my grandmother used to say? Check them out.
December 7, 2023 | Douglas Brooks, Consultant, and Johannes Adam, ADAM Research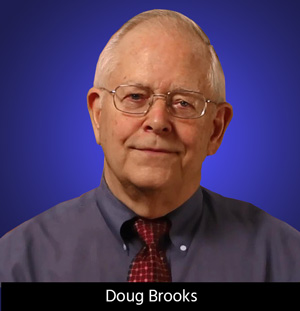 Most designers rely on the trace widths suggested in IPC-2152, the "bible" for calculating high-current trace widths (unless you have read our book). IPC-2152 is the best, most thoroughly researched study of trace currents and temperatures available. But it does have some weaknesses. One weakness is that it (by necessity) studies 6-inch-long traces in isolation. But traces are not all 6 inches long nor in isolation.
---
---
---
MORE ARTICLES
COLUMNS:
November 29, 2023 | Dana Korf, Dana on Data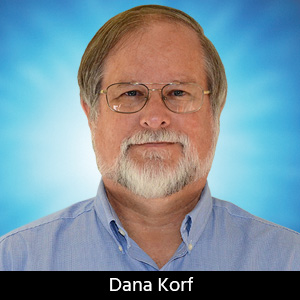 November's issue of Design007 Magazine had an excellent theme that evolved around design simplification. There were exceptionally good articles about how to reduce over-constrained or needlessly complex designs. One significant...
November 21, 2023 | Barry Olney, Beyond Design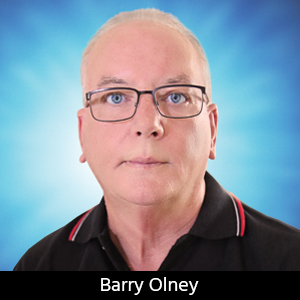 Electromagnetic energy propagates at about half the speed of light within the dielectric of a multilayer PCB. This speed is inversely proportional to the square root of the dielectric constant (Dk) of the material. The lower the Dk,...
November 16, 2023 | John Watson, Elementary, Mr. Watson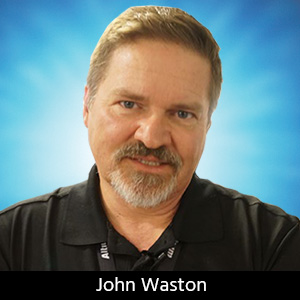 William of Ockham was a significant figure in medieval philosophy who lived from 1285 to 1347 and was an English Franciscan friar, philosopher, and theologian. William of Ockham is most famously known for formulating the principle of...
I Don't Want to Miss it List!
Edit List Settings
---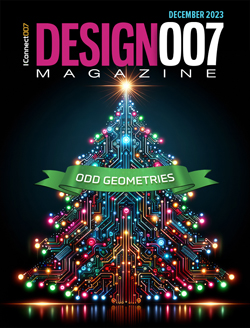 Odd Geometries Featuring:
Trace Oddity, by Andy Shaughnessy
Unconventional Geometry Design Techniques, a conversation with Kris Moyer and Kelly Dack
EDA Tools and Unconventional Geometries, by Stephen Chavez
Consider Physics When Designing Non-traditional Geometries, by John Watson
Designing Unconventional Geometries, by Kelly Dack