Books

Featured Books

pcb007 Magazine

Latest Issues

Current Issue

The Registration Sweet Spot

Registration is underrated and underappreciated. The key is to ensure proper registration from layer to layer across the entire printed circuit board. It's a holistic process requiring anticipation, prediction, precise attention at each step, and detailed data tracking and monitoring.

High-reliability Fabrication

In this month's issue, our expert contributors discuss the latest in technologies, trends, complexities and resources regarding high-reliability fabrication.

Finding Ultra

New demands on PCB fabrication, namely advanced packaging, ultra high density interconnect (UHDI), and new specialty materials, are converging, changing the landscape of our business. Is it time to start paying close attention to this convergence?

Columns

Latest Columns

||| MENU
Estimated reading time: 3 minutes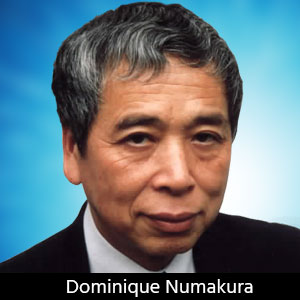 February 11, 2021
EPTE Newsletter: Taiwan Releases 2020 PCB Production Numbers
The Taiwan Printed Circuit Association (TPCA) released December's shipment data. Full year data is posted for 2020, so it's time to review the industry's performance. Last year was historical and unforgettable for obvious reasons. Everyone and every industry in the world was affected by the pandemic. Modern transportation accelerated the infection, and modern technology kept us connected through social media and webinars. Pharmaceutical companies developed vaccines in record time. There is an opportunity to improve distribution logistics for vaccinations, but I know this will improve and vaccinations will be administered for anyone that wants one during the summer.


Figure 1: Monthly PCB shipments in Taiwan.
Taiwan managed the pandemic better than any other country—924 total cases and nine deaths. The Taiwanese PCB industry reported record revenues for 2020. The pandemic provided a boost for electronics from the "work from home" employees who drove sales for notebooks, laptops, desktop computers, monitors and any hardware related to an internet connection. Taiwanese manufacturers have the lion's share of market in this industry, and accordingly, PCB manufacturers in Taiwan have been out straight since the second half of 2020. 
The monthly production for rigid circuit boards set a new record in September, and that volume continued throughout the fourth quarter 2020.  YTD revenue in 2020 reached NT$480 billion, a 4.9% increase YOY. Flexible circuits recorded negative growth during the first three quarters due to the delayed release of Apple's new iPhone 12. A huge rally from Apple and other manufacturers pushed December's revenue to NT$25.3 billion, a 59.2% increase compared to the same month in 2019.  This incredible growth increased the total revenue for flexible circuits in 2020 to NT$187 billion, a 7.5% increase year over year.
Total revenue for all segments within the Taiwanese PCB industry reached NT$667 billion in 2020, a 5.6% increase over the previous year.
Historically, electronics production during the first two months in Taiwan slows down because of the Chinese New Year. However, demand within the supply chain remain strong. Executives from most of the PCB companies in Taiwan are optimistic and very confident about a robust year in 2021. 
Headlines
1. TDK (Major device manufacturer in Japan) 1/22
Has rolled out a new small carbon dioxide sensor, TCE-11101, with low-cost packaged in 28 pin LGA. Size: 5 x 5 x 1 mm.
2. TIT (Technical institute in Tokyo) 1/28
Has successfully extended the life of all solid-state batteries generating a pure interface between electrodes. Battery life is now double. 
3. Panasonic (Major electronics company in Japan) 2/1
Has decided to terminate the manufacturing of photovoltaic cells by the end of the year. Panasonic continues to sell and supply of the products.
4. Osaka University (Japan) 2/2
Has co-developed a new Seebeck Effect material based on silicon/germanium. The new material convert heat to electric power with high efficiency.
5. Anritsu (Major equipment manufacturer in Japan) 2/3
Has commercialized a new semiconductor base optical amplifier "AA3T115CY" packaged on film carrier for 1310 nm band optical transceiver.
6. Sony (Major electronics company in Japan) 2/3
Posted record income of 359 billion yen for the third quarter, a 19.7% increase over the same quarter a year earlier. The new game device PS5 made the major contribution.
7. Tokyo University (Japan) 2/4
Has developed a new electrode material Na2Mn3O7. Oxygen atoms in the material work to store the electricity effectively.
8. Toshiba (Major electric and electronics company in Japan) 2/4
Has rolled out a new electronic fuse IC, TCKE712BNL, for power supply circuits. It can change the threshold, and it can be used multiple times.
9. Omron (Device manufacturer in Japan) 2/4
Will gear up the remote service of the U.S. healthcare system utilizing the current service network.
10. Tohoku University (Japan) 2/5
Has developed a new micro-size power generator utilizing the piezo effect of AlN substrate. The device converts the vibration to electric power.
11. Nidec (Major device manufacturer in Japan) 2/5
Announced plan to buy machine tools business from Mitsubishi Heavy Industries for the manufacturing of automotive parts.
12. Tohoku University (Japan) 2/8
Has co-developed a new low-cost manufacturing technology with graphene for ultra-high speed devices up to the terahertz band.
Dominique K. Numakura is the managing director of DKN Research LLC. Contact haverhill@dknreseach.com for further information and news.