Books

Featured Books

pcb007 Magazine

Latest Issues

Current Issue

The Registration Sweet Spot

Registration is underrated and underappreciated. The key is to ensure proper registration from layer to layer across the entire printed circuit board. It's a holistic process requiring anticipation, prediction, precise attention at each step, and detailed data tracking and monitoring.

High-reliability Fabrication

In this month's issue, our expert contributors discuss the latest in technologies, trends, complexities and resources regarding high-reliability fabrication.

Finding Ultra

New demands on PCB fabrication, namely advanced packaging, ultra high density interconnect (UHDI), and new specialty materials, are converging, changing the landscape of our business. Is it time to start paying close attention to this convergence?

Columns

Latest Columns

||| MENU
Estimated reading time: 4 minutes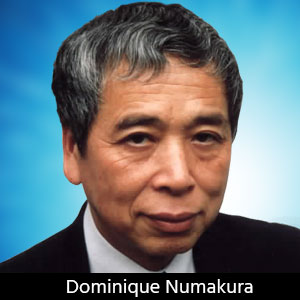 March 29, 2021
EPTE Newsletter: Ten Years After Fukushima
March 11, 2011 at 2:46 p.m. It is an unforgettable time for me—the strongest earthquake followed by the largest tsunami struck eastern Japan. Over 23,000 people were killed or went missing from the disaster. Over half a million residents were required to evacuate the area. Four nuclear power plants in Fukushima Prefecture were destroyed by the event, releasing a large amount of radioactive particles into the atmosphere.
As I was born in the area, I had many friends and relatives there. One of my cousins was a fisherman and was killed by the tsunami. His wife lost her memory during the evacuation. One of my nephews lost his home because of the tsunami. My elderly mother in Sendai survived the direct damage of the disaster, but she passed away three months later because of poor medical service during the evacuation.
The Japanese government has allocated large budgets to help people fixing damaged infrastructures and homes. However, many people, especially in Fukushima, did not return to their homes because of radioactive contamination in the area. The power supply company says that it will take another 30-40 years to clear the radioactive debris from the destroyed nuclear power plants. Japan's government does not make any clear comments about the treatment of the spent fuel and relating materials, but the experts say that it takes more than 100,000 years to decay completely. That is much longer than the whole history of human beings. No one can guarantee to manage the safety of the radioactive waste for many years.
Recently in Japan, several scientists have indicated they are expecting another large disaster—an earthquake and tsunami in the southern sea in the next 30 years. The possibility is greater than 90%. However, the scientists cannot say when it will happen—tomorrow or 30 years from now. Nowadays, meteorologists forecast tomorrow's weather with good accuracy using supercomputers. There has been great progress in the last half-century in clarifying the mechanisms of air movement on the earth in the last half century. Many observation devices have been developed to get the data with good density. Satellites and radar provide valuable data for the forecast. The meteorologists say they are not enough, however, for people to have enough time to evacuate.  
On the other hand, today's seismologists do not have enough observation devices to analyze the movements of the land. A difficulty for seismology is that the daily movements of the land are very small and slow, but the earthquake moves very quickly when it happens. The movements of the earthquakes are very small, usually less than one meter. Currently, the seismologists cannot provide any forecast for tomorrow's earthquake. It happens suddenly, and without clear signs, therefore, we have no time to evacuate. The latest telecommunication technology is only capable of alarming residents a few seconds before the arrival of the earthquake. Recent observation technologies from the satellites make the accuracies of the land movements much higher. Unfortunately, they are still not enough for tomorrow's forecasts. They need more observation points with higher accuracies and densities.
Seismologists in Japan have been working very hard and are making remarkable progress in the last 10 years. Unfortunately, the goal is still very far off. I am not optimistic that we will have practical devices to detect the signs of the earthquakes in the next decade. For now, people in Japan have been spending more time on the evacuation drills, expecting earthquakes and tsunamis will happen and wanting to know how to manage it. It will make the survival percentage higher, but it is not a perfect solution. I have been considering developing observation devices to detect signs of earthquakes utilizing flexible circuit technologies, but I am not very confident that I will be able to create the practical devices while I am working as an engineer. 
Headlines of the Week
1. Kansai University (Japan) 3/3
Has co-developed a new friction-powered tiny power generator device with Sumitomo Rubber Industry. The devices will be applied to automobile devices.
2. TIT (Technical institute in Tokyo) 3/5
Has developed a new measuring method for distortion of the flexible devices such as foldable smartphones.
3. Toshiba Device & Storage (semiconductor manufacturer in Japan) 3/11
Will invest 25 billion yen to enlarge the manufacturing capacity of the power devices introducing 300 mm wafer lines. The new lines will start operation in the first half of 2023.
4. Mitsubishi Electric (major electric and electronics company in Japan) 3/12
Has developed a new MelDIR thermal diode infrared sensor with a temperature range of -5°C to +60°C. Size: 13.5 x 9.5mm.
5. NDK (Major device manufacturer in Japan) 3/16
Has started the sample supply of the new, tiny quartz device with ceramic package for pacemakers. Size: 1.2 x 1.0 x 0.45mm. It makes patients MRI available.
6. Yano Research Institute (market research firm in Japan) 3/16
Forecasts global market of lithium-ion batteries produced automobiles for next 10 years. It grew 25.9% to 167.55GWh in 2020.
7. Toppan Printing (major printing company in Japan) 3/16
Has developed a new flexible TFT. It survives one million times of bending with one millimeter radius targeting flexible sensors.
8. Yano Research Institute (market research firm in Japan) 3/18
Has released a new market research report about global polyimide films for flexible printed circuits.   
9. Semiconductor industry in Taiwan 3/18
Is experiencing a serious water supply shortage. It is the worst situation since 1957. The government is planning to enlarge the capacity. 
10. Alps Alpine (major device manufacturer in Japan) 3/22
Has started sample supply of the new NR module "UMNZ1Series" for 5G equipment of the automobiles. Size: 60.0 x 60.0 x 4.5mm.
11. Renesas Electronics (major semiconductor company in Japan) 3/22
Had serious damage in Naka Plant by the fire accident at the main manufacturing plant in Miyagi. It will take at least one month to fix the damage. 
Dominique K. Numakura is the managing director of DKN Research LLC. Contact haverhill@dknreseach.com for further information and news.