Books

Featured Books

pcb007 Magazine

Latest Issues

Current Issue

The Registration Sweet Spot

Registration is underrated and underappreciated. The key is to ensure proper registration from layer to layer across the entire printed circuit board. It's a holistic process requiring anticipation, prediction, precise attention at each step, and detailed data tracking and monitoring.

High-reliability Fabrication

In this month's issue, our expert contributors discuss the latest in technologies, trends, complexities and resources regarding high-reliability fabrication.

Finding Ultra

New demands on PCB fabrication, namely advanced packaging, ultra high density interconnect (UHDI), and new specialty materials, are converging, changing the landscape of our business. Is it time to start paying close attention to this convergence?

Columns

Latest Columns

||| MENU
Estimated reading time: 3 minutes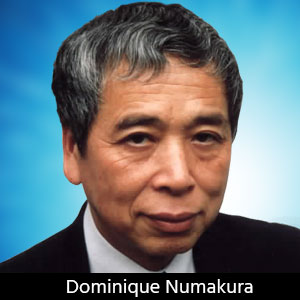 June 1, 2021
EPTE Newsletter: Japan Failing in Vaccine Distribution
COVID-19 vaccines are having dramatic effects in the U.S. and Europe. State and federal restrictions are eliminated or modified in most areas, and everyone is excited to get a vacation this summer. Most businesses are back to business full time, and larger companies are beginning return-to-work strategies either in a hybrid form or full time.
Unfortunately, the numbers of positive COVID -19 cases continue to increase in Japan, especially in Tokyo and Osaka. The cabinet declared a "short" state of emergency in Tokyo and asked people to stay at home. Media reports claim more than 80% of Japanese want the Tokyo Olympics 2020 postponed or canceled; however, the prime minister of Japan stated that he is confident the event will happen in three months.
The government ordered enough vaccines for all of Japan more than a year ago. The first shipment arrived a few months ago but fell short of the allocation. The first wave of vaccines was not enough to spread amongst doctors and nurses. Every two or three weeks more vaccines arrive, but it is not enough to vaccinate the population of Japan—more than 120 million people.
Vaccine distribution is now prioritized—medical personal are first in line followed by people 65 and older. Once this segment of the population is completed, the remaining groups will be determined by age. The distribution network does have its flaws, similar to the ones experienced in the U.S. The appointment procedure is not user-friendly for seniors who are not computer literate. Second, the network crashed many times because it could not support the traffic.
The backup plan to internet scheduling was a phone-in system. Telephone lines were clogged, and most people were on hold for a day without reaching an agent. The population that is over 65 is predicted to be vaccinated by the end of July, and other groups will be vaccinated later than that. Most of the population will not be vaccinated by the opening of the Olympic Games.
Surprisingly, my hometown, Tome-shi in the northern part of Japan, had a simple, efficient scheduling system. The town is relatively small at 77,800 residents and their budget is small compared to larger cities. They did not have a lot of money to allocate for an automated reservation system. Their simple way to make appointments was a mail campaign to every citizen with a predetermined date and time for your vaccination. If this date or time did not work, you were instructed to call the town for any changes. The appointments that needed change were less than 5% and there were no complaints.
Many residents were happy with the hand-written, primitive analogue system. This is contrary to every modern-day system in place. Nowadays, we are forced to log onto a website for everything. Sure, instant results are the new norm, but sometimes the old primitive system trumps state-of-the-art complexity.    
Headlines of the week
(Please contact haverhill@dknreseach.com for further information and news.)
Hoshiden (Equipment manufacturer in Japan) 4/20
Has started the photovoltaic cell business with perovskite type compounds utilizing the manufacturing lines of touch panels. The volume production will start in 2023.
Tokyo University (Japan) 4/23
Has developed a new technology to generate conductive polymers introducing radical salt dopants with strong oxidation power.
KIOXIA (Major semiconductor manufacturer in Japan) 5/13
Will invest 20 billion yen for the new R&D center in Yokohama, Japan. The construction will be completed in 2023. The new facility will work mostly for flash memory and SSD devices.
SK Hynix (Major semiconductor manufacturer in Korea) 5/18
Will make remarkable investment to double the foundry capacity in Korea competing against Taiwanese competitors.
Nippon Zeon (Major material supplier in Japan) 5/19
Has co-developed a new hybrid elastomer combining silicone rubber and high purity carbon nanotube with AIST for wearable electronics.
TPCA (PCB industry organization in Taiwan) 5/19
Total shipment of PCB materials in April was 74.9 billion NT$, a 3.8% increase from March and a 67.0% increase from the same month of 2020.
Toray (Major material manufacturer in Japan) 5/20
Has developed a new technology to increase the heat conductivity of CFRP materials applied to aerospace and mobile electronics. The heat conductivity is almost equivalent as metals.
JSW (Major steel product supplier in Japan) 5/20
Has completed the pilot plant of single crystal ingots of GaN. JSW will work with Mitsubishi Chemical to operate the field test.
TDK (Major device supplier in Japan) 5/24
Has unveiled new series of 3D HAL angle sensors for automobiles and industrial applications.
Tohoku University (Japan) 5/24
Has co-developed a new ITO film generation process with Nikon. The new process is conducted under atmosphere at lower temperature than 150°C.
Dominique K. Numakura is the managing director of DKN Research LLC. To read past columns or contact Numakura, click here.
---