Books

Featured Books

pcb007 Magazine

Latest Issues

Current Issue

The Registration Sweet Spot

Registration is underrated and underappreciated. The key is to ensure proper registration from layer to layer across the entire printed circuit board. It's a holistic process requiring anticipation, prediction, precise attention at each step, and detailed data tracking and monitoring.

High-reliability Fabrication

In this month's issue, our expert contributors discuss the latest in technologies, trends, complexities and resources regarding high-reliability fabrication.

Finding Ultra

New demands on PCB fabrication, namely advanced packaging, ultra high density interconnect (UHDI), and new specialty materials, are converging, changing the landscape of our business. Is it time to start paying close attention to this convergence?

Columns

Latest Columns

||| MENU
Estimated reading time: 4 minutes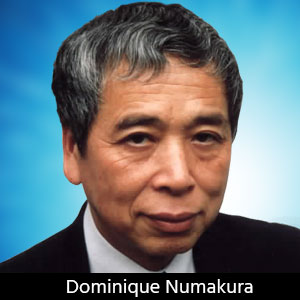 September 7, 2021
EPTE Newsletter: Travel to Japan During COVID
My recent trip from Massachusetts to Japan was extremely complicated due to new travel regulations and restrictions for foreign visitors. The latest update from the Japanese embassy in the U.S. stated that foreigners were not allowed to enter Japan without extraordinary emergency travel reasons. Japanese citizens who are living in foreign countries are the exceptions to this travel restriction.
Travelers are required to have a negative PCR test within 72 hours before departure. The test results and certificate must be completed in a special format provided by the foreign Ministry of Japan. There are many laboratories capable of administering a PCR test, but very few of them can satisfy the protocols required to enter Japan. I contacted 10 clinics before I found one that could meet the new protocols and complete the test within 48 hours. Travel is stressful enough without having this hanging over your head. I secured airline tickets and ground transportation; now all I needed was that golden ticket from the clinic. The lab contacted me with my negative test results, so I was good to go with 40 hours to spare.
I arrived super early to the airport (10 hours before departure time) just in case my connecting flights changed. I had a reservation at Swiss Air with a connection in Zurich. European airlines have different rules for foreign passengers with connecting flights. If anything changes, there are very few alternative flights, and sometimes you are sleeping at the airport for a day.
Check in was uneventful and the flight to Zurich was on time. I had an 11-hour wait at the Zurich airport for my connection to Tokyo. The second flight to Tokyo was on time with plenty of seats. The flight arrived a few minutes ahead of schedule. My total trip time from Boston to Tokyo was 32 hours, and another eight hours to arrive at my home.
My arrival at the airports was a blur. The number of gates and processes I went through was incredible and included the viewing of several documents and certificates, another PCR test, a passport control procedure, the GPS set-up for contact tracing on my smart phone, and even more. Public transportation is prohibited, and you must provide a 14-day itinerary, and of course answer questions about your health. The process to leave the airport took five hours, and the airport staff said my process was much shorter because I am handicapped. I was exhausted when I arrived at my home and slept for the next couple of days.
I received two emails and a few phone calls every day to monitor my health. The system in place looks great to protect Japan from the pandemic, but the infection continues to spread as new cases set daily records in Japan. The controls in place at the airport help manage the spread of COVID, but it does not help the domestic spread.
So, that is a summary of my trip back to Japan. I recommend not visiting Japan until this is under control. Hopefully it will not take too long.
 Headlines of the week
(Please contact haverhill@dknreseach.com for further information and news.)
1. NICT (Major R&D organization in Japan) 8/2
Has developed a new frequency counter capable for 0.1 ~ 2.8THz band with high accuracy.
2. Shibaura Institute of Technology (Tokyo Japan) 8/5
Has developed a new power generation device for wearable electronic devices. A small temperature deference between human body and atmosphere generates electric power.
3. Tokin (Major device supplier in Japan) 8/5
Has released the PSUB series of polymer base tantalum capacitors for automobile use.  220 ~ 330 microfarad. Size: 3.5 x 2.8 x 1.9 mm.
4. Fujikura (Major optical fiber manufacturer in Japan) 8/6
Has developed a new 28 GHz PAAM (phased array antenna module) "Future Access" for 5G base station. Sample devices will be delivered by March 2022.
5. Samsung Electronics (Major electronics company in Korea) 8/11
Has lost the No. 1 position of the global smartphone supplier. Now, Samsung has a strategic recovery plan with foldable smart phones.
6. Ericsson (Major telecommunication equipment supplier in Sweden) 8/15s.
Expects over 500 million 5G users by the end of 2021.  
7. Kioxia (Major semiconductor manufacturer in Japan) 8/16
Has unveiled a new flash memory with 512G byte capacity for high end smartphones. Package: 1 mm thick. The company will start sample supply in August.
8. Hon Hai Precision (The largest EMS company in Taiwan) 8/20
Has purchased a semiconductor manufacturer in Taiwan. The company has volume capability for 6-inch wafers. Hon Hai will produce SiC base power devices for EVs.
9. Ricoh (Major electronics company in Japan) 8/20
Will start sample supply of the new flexible power generation device in August. It works under 200lx. The company expects many applications for sensors.
10. TSMC (Major semiconductor manufacturer in Taiwan) 8/20
Expect supply shortage will be continued until 2023. However, there will be some possibilities supply shortage in 2024.
11. Samsung Electronics (Major electronics company in Korea) 8/24
Has been considering building a semiconductor plant in the U.S. Company will invest $17 billion and is expecting production to begin in 2024. Currently, here are three candidates. Texas, New York, and Arizona.
Dominique K. Numakura is the managing director of DKN Research LLC. Contact haverhill@dknreseach.com for further information and news.