Books

Featured Books

pcb007 Magazine

Latest Issues

Current Issue

The Registration Sweet Spot

Registration is underrated and underappreciated. The key is to ensure proper registration from layer to layer across the entire printed circuit board. It's a holistic process requiring anticipation, prediction, precise attention at each step, and detailed data tracking and monitoring.

High-reliability Fabrication

In this month's issue, our expert contributors discuss the latest in technologies, trends, complexities and resources regarding high-reliability fabrication.

Finding Ultra

New demands on PCB fabrication, namely advanced packaging, ultra high density interconnect (UHDI), and new specialty materials, are converging, changing the landscape of our business. Is it time to start paying close attention to this convergence?

Columns

Latest Columns

||| MENU
Estimated reading time: 4 minutes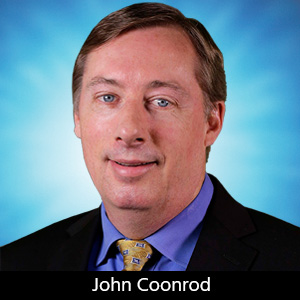 August 25, 2022
Lightning Speed Laminates: Benefits of High-Performance Hybrid Multilayer PCBs
A hybrid multilayer PCB is a circuit consisting of several layers of different circuit materials. This is typically done for cost reasons, but there are other reasons as well. Sometimes using a combination of different materials in a circuit stackup can assist with adjusting the overall coefficient of thermal expansion (CTE) of the circuit and that can be advantageous for circuit assembly and reliability. Additionally, there have been different materials combined for hybrid circuits with the intent of impacting thermal management, adjusting coupling, and customizing electrical properties for different layers within the circuit. Another good reason for combining dissimilar materials for a hybrid multilayer circuit is to improve circuit fabrication.
Probably the most common reason for using hybrid multilayer PCBs is cost. Over the past many years, PCBs have been getting more complex. Today's circuits can be used to process many different types of electrical signals. The circuit may have high speed digital signals, RF signals, control signals, power planes, ground planes, etc. The high-speed digital and RF signals will typically require a higher quality circuit material that is formulated for very good and consistent electrical performance. The high frequency circuit materials, which are commonly used for high-speed digital and RF applications, are generally higher in cost as compared to more standard FR-4 circuit materials. The control signals, power planes, and ground planes do not need the higher quality circuit material and for the circuit layers with those signals, they can use the cheaper FR-4 materials.
Combining low-cost FR-4 materials with higher quality high-frequency circuit materials is often done with today's hybrid PCBs. There are circuit fabrication concerns which need to be addressed when combining dissimilar materials and most PCB fabricators are aware of these issues. When a multilayer hybrid PCB is made by combining FR-4 and a PTFE-based material, through-hole drilling can be a major concern. The PTFE material is very soft, and the FR-4 material is rigid, and that interface can be a concern for drilling the through-holes. The drill tool and parameters are critical to ensure a good quality hole is drilled without overheating the PTFE material. If the PTFE material is overheated, it can cause "flap" at the FR-4 and PTFE interface. The flap is a small amount of PTFE that has been smeared over the metal interconnect and that can be a reliability concern. Unfortunately, if PTFE is smeared and a flap exists, there is nothing that can desmear PTFE and the circuit may be discarded.
Another circuit fabrication issue for hybrids is the treatment of the through-hole prior to electroless copper plating. From the above example, the PTFE material will need a different process to make it wettable as compared to the FR-4 material. Generally, the FR-4 material can go through a plasma or permanganate process to get the material wettable, which allows it to accept the electroless copper plating in the drilled hole. However, the PTFE material will usually require a very different process and the circuit fabricator should know the correct processes, the sequence to run these processes, and any post processing that may be necessary. If the circuit fabricator is unaware of these processes, our technical service engineers can get involved and assist with the process definition.
There can be benefits to combining dissimilar materials to help reliability issues. If one of the layers in the hybrid multilayer circuit has a poor CTE, it is possible to combine dissimilar materials with good CTE to get an overall good CTE for the circuit. In many cases this can help assembly concerns and long-term reliability. However, there can be exceptions, and this will need to be well understood, because it is still possible to get poor reliability performance on the layer with the high CTE property.
Thermal management can also benefit from the use of dissimilar materials. If a hybrid PCB has one layer with poor thermal conductivity and other layers with very good thermal conductivity, that can help the overall thermal performance. Again, there are exceptions, and this will need to be well understood by the designer and circuit fabricator to get the improved thermal performance.
There are also hybrids that combine dissimilar high frequency circuit materials for customized electrical performance. One concept that has been used many times is to use a broadside coupled stripline circuit with the material between the signal planes having a high Dk, and the materials between the ground-signal planes having a lower Dk. The lower-Dk materials will allow a wider signal conductor and that will give lower conductor losses. High Dk material is very good at condensing electric fields, so having the high-Dk material between the coupled signal planes will increase the coupling. This is one way to get a tightly coupled circuit with lower losses.
Hybrid multilayer PCBs have been used for many years and the trend will continue. It is a way to get more performance out of a circuit, sometimes improving reliability and possibly reducing the cost of the circuit.
This column originally appeared in the August 2022 issue of Design007 Magazine.