Books

Featured Books

design007 Magazine

Latest Issues

Current Issue

Simplification

On the subject of simplification, our expert contributors explain how to design PCBs without making them complex and over-constrained—whatever the level of technology. In addition, we discuss the effect your decisions and tradeoffs have on design complexity.

The Standards of Design

Our expert contributors discuss how PCB designers can utilize standards to save time and money, not to mention frustration. We also spotlight the newly updated version of the IPC Checklist, a handy guide that illustrates which standards cover which topics, from front-end design through assembly.

Rigid-flex: Designing in 3D

In this month's issue, our expert contributors share their best tips, tricks and techniques for designing rigid-flex circuits. If you're a rigid board designer considering moving into the 3D world of rigid-flex, this issue is just what the doctor ordered!

Columns

Latest Columns

||| MENU
Altium Announces Launch of Altium 365 GovCloud
May 18, 2023 | Altium
Estimated reading time: 1 minute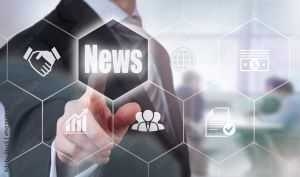 Altium, a leading provider of electronics design software, has announced the launch of a dedicated region of the Altium 365 cloud platform designed for regulated companies and organizations handling sensitive data. Located on US soil and exclusively managed by US persons in the AWS GovCloud region, Altium 365 GovCloud helps organizations ensure compliance with various US government regulations by choosing an Altium 365 workspace in the GovCloud region.
Participating in the United States defense supply chain, aerospace, energy, and telecommunications industries requires compliance with regulatory requirements such as ITAR and EAR. Altium 365 GovCloud can help organizations manage regulated product development, meet flow-down requirements as contractors and suppliers, maintain strict control over access to their intellectual property (IP), and reduce IT overhead. The Altium 365 GovCloud team, led by the Director of Cloud Solutions Volodymyr Volotko, brings significant expertise in establishing secure and compliant environments for government agencies and contractors.
Altium 365 GovCloud offers organizations all the features and advantages of the Altium 365 cloud platform, along with additional security measures customized for highly regulated industries.
Altium recognizes that government agencies require a secure and compliant project management environment. Bruno Blasigh, Director of Cloud Security, says, "Altium 365 GovCloud offers a cloud-based solution that helps to meet U.S. government's export regulations, enabling government agencies and contractors to securely collaborate, design, and manage their projects, helping them achieve mission success."
Ananth Avva, Senior Vice President and GM Cloud Platform, added, "Altium 365 GovCloud provides additional security and compliance controls to support critical public sector missions. We are committed to providing top-tier solutions that assist the defense industrial base and government agencies in delivering value to the communities they serve." Altium offers a Trust Center with a knowledge base to help users understand the security and compliance features of Altium 365 GovCloud. For more information on Altium 365 GovCloud, visit Altium 365 GovCloud.
---
Suggested Items
11/27/2023 | HyRel
HyRel Technologies, a global provider of quick turn semiconductor modification solutions, announces the achievement of International Traffic in Arms Regulations (ITAR) registration.
11/20/2023 | MIT
MIT's Department of Aeronautics and Astronautics (AeroAstro) recently hosted the 2023 Future Leaders in Aerospace Symposium, inviting women and underrepresented minorities in aerospace fields to campus for a two-day program.
11/14/2023 | NEO Tech
NEOTech, a leading provider of electronic manufacturing services (EMS), design engineering, and supply chain solutions in the high-tech industrial, medical device, and aerospace/defense markets, is thrilled to welcome James Doyle to the team as Chief Executive Officer of NEOTech's Aerospace & Defense division, effective immediately.
11/06/2023 | PRNewswire
Vuzix Corporation, a leading supplier of smart glasses and Augmented Reality (AR) technology and products, announced it has completed delivery against a follow-on order from a Tier-1 aerospace and defense contractors with which it has been working with.
11/03/2023 | Collins Aerospace
Collins Aerospace recently expanded its services for airport operator AIRPLAN S.A.S. for a host of airport solutions that streamline passenger processing, enable self-service options and manage operations for six airports in Colombia's northern central region.