Books

Featured Books

smt007 Magazine

Latest Issues

Current Issue

Chips Don't Float

In Europe and the U.S., legislation is under way to revitalize PCB fabrication and packaging. What is the status of this work, and how specifically does this change the industry landscape for EMS companies? What will help keep us afloat?

Flying High With Digital Twin

The opportunity to use manufacturing simulation as a test bed for job planning and process optimization brings continuous improvement into the modern age. This may be an all-or-nothing type of project, but it's worth the investment.

Artificial Intelligence

In this issue, we (and AI) explored how and when artificial intelligence plays a role in manufacturing today. Whether on the factory floor, or in the front office, AI applications are emerging and changing how we approach planning, processes and problem solving.

Columns

Latest Columns

||| MENU
Estimated reading time: 4 minutes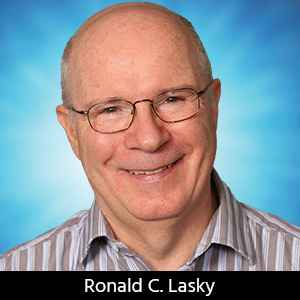 August 30, 2023
Maggie Benson's Journey: A Tale of Two Lawn Mowers
Editor's note: Indium Corporation's Ron Lasky continues this series of columns about Maggie Benson, a fictional character, to demonstrate continuous improvement and education in SMT assembly.
Hal Lindsay really wanted to make this sale of two component placement machines to Benson Electronics. The selling price was $599,000 for the two Excel placement machines and he would get a generous commission when the deal went through. But he knew Benson Electronics had a close relationship with Professor Patty Coleman, and she had cost him a consulting job some years back. She used some highfalutin' mumbo jumbo calculations that unfairly convinced the customer not to retain his services. Well, he was prepared if she showed up. He knew the customer was looking for the lowest cost of ownership and he had the data to show that the Excel machines he wanted to sell were the best. To ensure he was prepared, he even used ChatGPT to make sure he didn't miss any points. This time he was ready, even if that Ivory Tower Patty Coleman showed up.
Meanwhile back at Ivy University, Professor Patty was stressed. Her twin sons were now rising juniors in high school, so it was time for them to be preparing for college. Both were top students and stars on their high school golf team. All of Patty's many friends and relatives assumed the boys would go to Ivy U. However, there were two big problems:
First, it was possible they wouldn't be accepted to Ivy U; most people didn't know that the children of professors receive no preferential treatment regarding admission. This past year, Ivy U only accepted 10% of applicants. Many valedictorians, class presidents, and captains of sports teams didn't make it.
Another issue was the cost. With all expenses added in, Ivy U and other top private schools cost almost $100,000 a year. This is another issue most folks don't understand: professors get no special financial aid for their children. So, she and her husband Rob were facing the cost of $200,000 a year if their sons could even get into a top private school. Meanwhile, the best state schools were only $40,000 a year for tuition and other expenses.
Patty was startled into the moment by a knock at her office door. It was Paul LaCroix.
"Paul, come in," Patty said. "How was your meeting with Sue and Andy?"
"They were very helpful, Professor Coleman," Paul replied. "We discussed that the term 'cost of ownership' was really not that useful."
"Why is that?" Patty asked.
"Well, Professor Coleman," Paul continued, "they explained it by discussing the lawn mowing business example. They said it was something that Dr. Maggie Benson told them that all the leaders in Benson Electronics had to understand."
Patty chuckled. So, Maggie was now a PhD? In addition, Patty was pleased that the lawn mowing business example that she had taught Maggie and her peers received some traction.
"Can you explain it to me?" Patty asked, as Paul responded, "I think so," then explained: "Let's assume that a man has a lawn mowing business. His business is quite good, as he may have to turn away customers. He considers two professional lawn mowers. Number one costs $6,000 with a $1,000 a year repair plan. It uses $3,000 a year in fuel. Number two costs $10,000 with a $1,500 a year repair plan and it uses $4,000 a year in fuel. Assume both mowers are amortized over five years and, to simplify things, we will forget about interest as it is a second order cost.
"So, the cost of ownership for number one is $1,200 + $1,000 + $3,000 = $5,200. Whereas the cost of ownership of number two is $2,000 + $1,500 + $4,000 = $7,500. So clearly mower number one is better from a cost of ownership perspective, but…" Paul paused.
Patty couldn't help herself. She was bursting with excitement because she saw that Paul understood what many electronics executives didn't. However, she held back. "But what?" she asked.
"But it is meaningless," Paul responded.
"Why?" Patty asked.
"Because the man can make more money with mower number two since it can mow a lawn 30% faster," Paul responded. He has about $100,000 a year in business with mower number two, whereas with mower number one, he could only do about $70,000 per year."
"What if he only had $70,000 of business in a year?" Patty asked.
"Well, he would finish early and have more time to do other things," Paul said.
"So, sum it up?" Patty asked.
"I just don't see how 'cost of ownership' is a useful concept," Paul said. "I think something more like 'profitability potential' is more helpful. I plan to use this concept in my project to evaluate the component placement machines Benson Electronics wants to purchase."
Will Paul's use of profitability potential find the best component placement machines? How will Hal Lindsay react to Paul's analysis? Stay tuned to find out.
This column originally appeared in the August 2023 issue of SMT007 Magazine.