Books

Featured Books

design007 Magazine

Latest Issues

Current Issue

Simplification

On the subject of simplification, our expert contributors explain how to design PCBs without making them complex and over-constrained—whatever the level of technology. In addition, we discuss the effect your decisions and tradeoffs have on design complexity.

The Standards of Design

Our expert contributors discuss how PCB designers can utilize standards to save time and money, not to mention frustration. We also spotlight the newly updated version of the IPC Checklist, a handy guide that illustrates which standards cover which topics, from front-end design through assembly.

Rigid-flex: Designing in 3D

In this month's issue, our expert contributors share their best tips, tricks and techniques for designing rigid-flex circuits. If you're a rigid board designer considering moving into the 3D world of rigid-flex, this issue is just what the doctor ordered!

Columns

Latest Columns

||| MENU
PCB West Review: EDA Tool Companies Finally Embrace AI
September 21, 2023 | Andy Shaughnessy, I-Connect007
Estimated reading time: 1 minute
The weather couldn't have been better for PCB West, and PCB designers and manufacturers packed the show floor for much of the exhibition on Wednesday, Sept. 20 in Santa Clara, California. The show floor was sold out, and it was great seeing old friends and meeting new ones.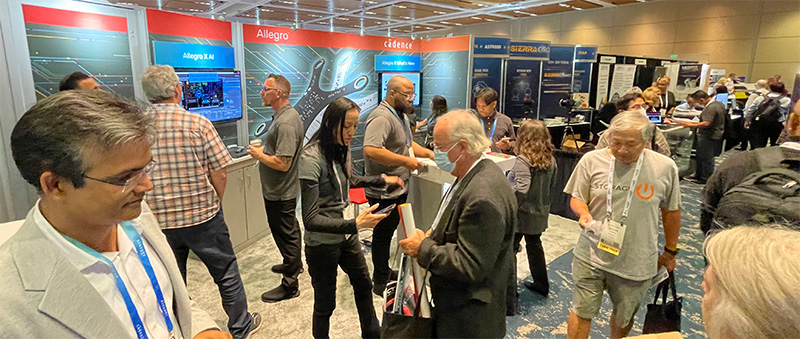 If there was one unifying topic for this show, it would have to be the advent of artificial intelligence in EDA tools. Some PCB designers are apprehensive about AI, fearing that it will take away their jobs. But that doesn't seem to be the case, according to PCB007 Editor Nolan Johnson, who attended the Wednesday afternoon panel, "AI in Electronics: What Can We Expect?"
Nolan shared the following observations from panelist Sebastian Schaal of Luminous: "AI in PCB today is at a level similar to assembly language for software developers. Higher-level programming tools did not take away jobs; they just made us much more effective."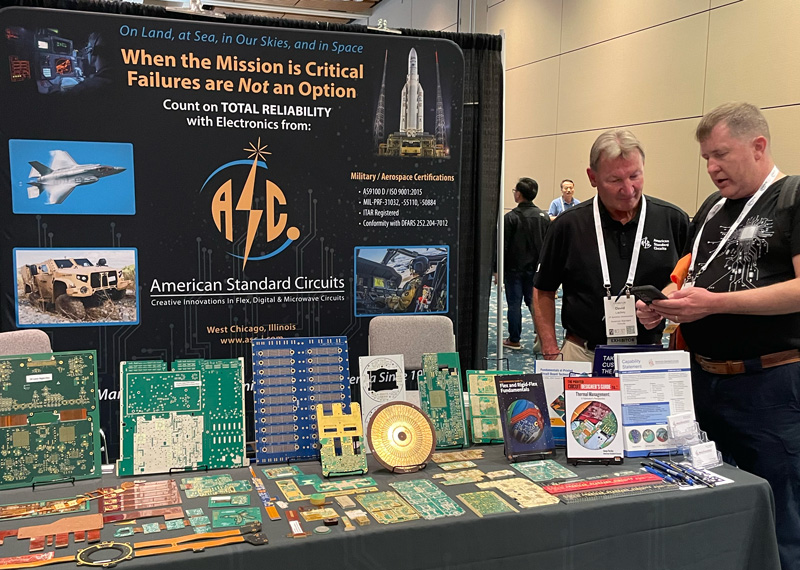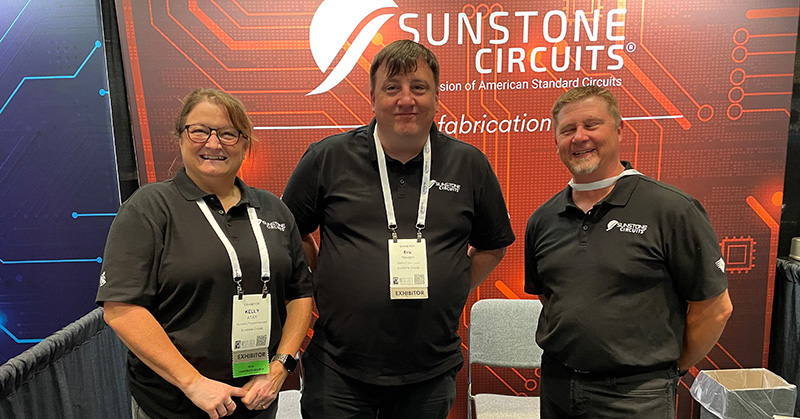 On Tuesday, Zuken announced AIPR for its CR-8000 PCB design tools. Kyle Miller, PhD, the scientist behind the development of the tool's AI, also took part in the AI panel. Right now, Zuken's AI will only work with CR-8000, but Kyle expects their tool to be able to read in IPC-2581 data soon.
PCB West was a definite success. Let's hope this marks a harbinger for the rest of the trade show season.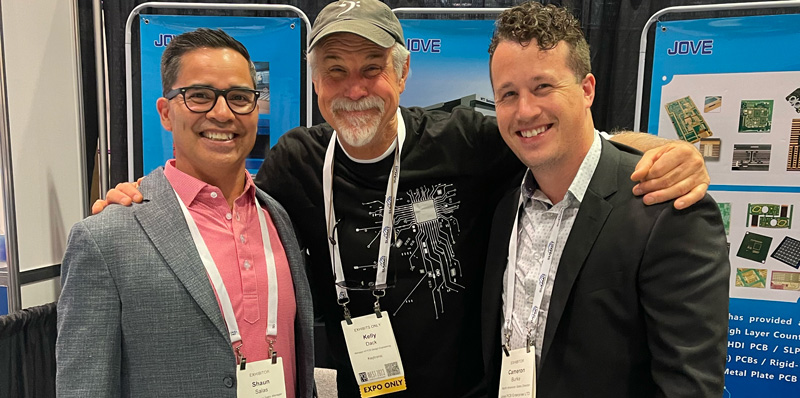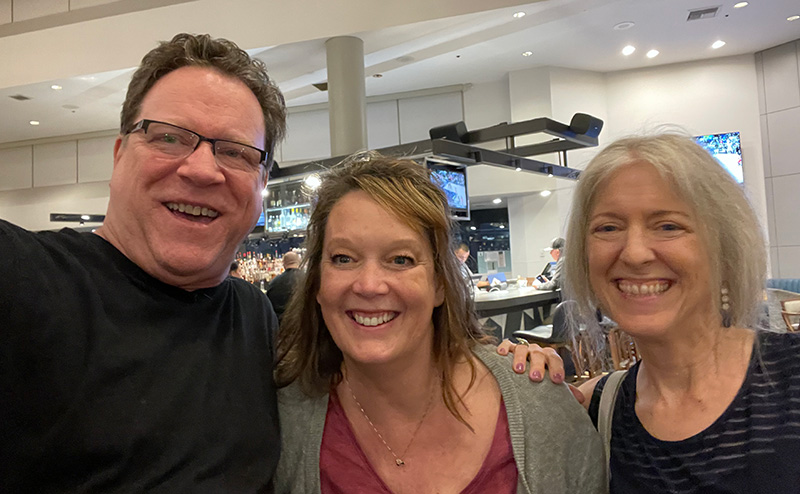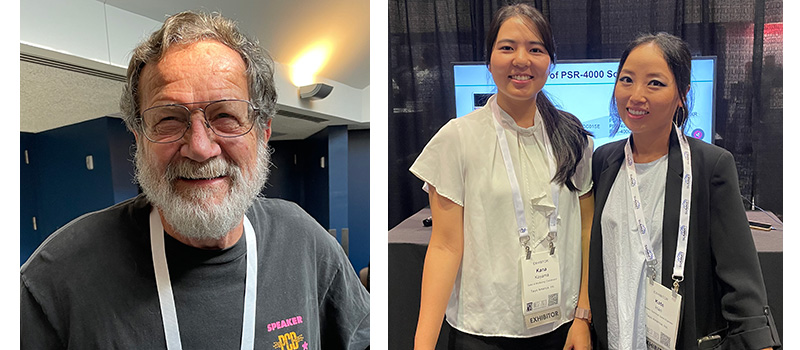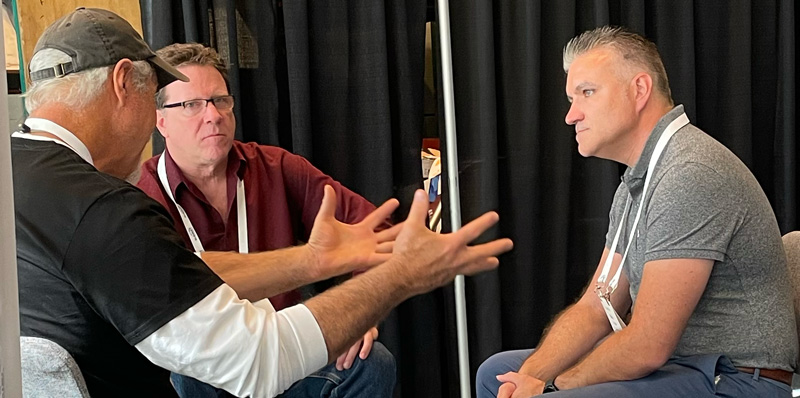 ---
Suggested Items
12/06/2023 | Peters
As part of the Peters Coating Innovation Forum (PCIF), Peters presented the new MYC50 coating machine in the showroom.
12/05/2023 | Real Time with...productronica
In this interview, Pete Starkey meets with Bob Bouchard from BTU. With its ability to handle high volume, BTU's Aurora reflow soldering system helps reduce downtime, saves energy, has improved accessibility, and more.
12/05/2023 | Real Time with...productronica
Mark Goodwin announces that Ventec is now in the equipment business, as it were, now offering equipment under representation as well as equipment Ventec is now building. The equipment line matches up well with Ventec's core. Some equipment includes: Legend/solder paste, via fill, press plates, and more. These new offerings just demonstrate how Ventec continues to be a value-add supplier.
12/04/2023 | Real Time with...productronica
John Fix discusses principal challenges in North America and Europe. Environmental concerns are very high visibility in Europe. Fix provides details on melamine mitigation in Taiyo America's products, as well as other environmentally tricky chemicals and wasteful packaging.
12/04/2023 | Gartner, Inc.
Global semiconductor revenue is projected to grow 16.8% in 2024 to total $624 billion, according to the latest forecast from Gartner, Inc. In 2023, the market is forecast to decline 10.9% and reach $534 billion.