Books

Featured Books

design007 Magazine

Latest Issues

Current Issue

Odd Geometries

In this issue, we discuss some of the challenges, pitfalls and mitigations to consider when designing non-standard board geometries. We share strategies for designing odd-shaped PCBs, including manufacturing trade-offs and considerations required for different segments and perspectives.

Simplification

On the subject of simplification, our expert contributors explain how to design PCBs without making them complex and over-constrained—whatever the level of technology. In addition, we discuss the effect your decisions and tradeoffs have on design complexity.

The Standards of Design

Our expert contributors discuss how PCB designers can utilize standards to save time and money, not to mention frustration. We also spotlight the newly updated version of the IPC Checklist, a handy guide that illustrates which standards cover which topics, from front-end design through assembly.

Columns

Latest Columns

||| MENU
Towards a Silicon to Systems Industrial Strategy
September 25, 2023 | Alison James
Estimated reading time: 1 minute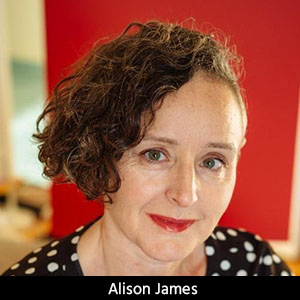 Introduction
Electronics systems are at the heart of almost all modern technology. The performance and functionality of these systems have increased at breathtaking speed, chiefly as a result of advancements in semiconductor technology. Semiconductors do not function in isolation. They gain functionality through electronic interconnection with other components on printed circuit boards (PCBs). These electronics systems feature prominently in key sectors like defence, aerospace, space, automotive, medical, and high-performance computing, but electronics are vital to every industry and are central to a variety of EU priorities, including the twin digital and green transitions and Europe's technological sovereignty.
There is near universal agreement on the importance of the European electronics manufacturing base among companies that manufacture and purchase electronics. A survey fielded in July 2023 by IPC and partners across market sectors indicates more than 95% of companies believe a robust European electronics ecosystem, including PCB and EMS industries, is critical to regional security, industrial resiliency, and economic competitiveness. Yet, a clear majority also believes the EU lacks key PCB (88%) and EMS (61%) capabilities. Survey respondents signalled a strong interest in new EU policy measures to strengthen the global competitiveness of the European PCB and EMS industries.
To read this entire article, which appeared in the September 2023 issue of SMT007 Magazine, click here.
---
Suggested Items
12/08/2023 | Real Time with...productronica
MivaTek's Brendan Hogan talks about how the company employs Digitally Adaptive Rasterization Technology (DART) in their high-res imaging equipment. He also shares how the blurred line between semiconductors and microelectronics is driving broader application of the imaging process.
12/08/2023 | Hentec Industries/RPS Automation
Hentec Industries/RPS Automation, a leading manufacturer of selective soldering, lead tinning and solderability test equipment, is pleased to announce that Agility Manufacturing Inc. has finalized the purchase of their second Hentec/RPS Vector 460 selective soldering system.
12/08/2023 | DuPont
DuPont announced it has received a perfect score of 100 on the Human Rights Campaign Foundation's 2023-2024 Corporate Equality Index (CEI), the nation's foremost benchmarking survey and report measuring corporate policies and practices related to LGBTQ+ workplace equality.
12/07/2023 | Real Time with...productronica
Ashley Steers, Electra Polymers, updates Pete Starkey on the company's future, including a new manufacturing facility dedicated to producing inkjet solder mask.
12/07/2023 | Real Time with...productronica
Pete Starkey Interviews Dr. Giovanni Obino From MKS Atotech. Real-time feedback and two points of view are just some of the features of Atotech's IIoT platform.