Books

Featured Books

design007 Magazine

Latest Issues

Current Issue

Simplification

On the subject of simplification, our expert contributors explain how to design PCBs without making them complex and over-constrained—whatever the level of technology. In addition, we discuss the effect your decisions and tradeoffs have on design complexity.

The Standards of Design

Our expert contributors discuss how PCB designers can utilize standards to save time and money, not to mention frustration. We also spotlight the newly updated version of the IPC Checklist, a handy guide that illustrates which standards cover which topics, from front-end design through assembly.

Rigid-flex: Designing in 3D

In this month's issue, our expert contributors share their best tips, tricks and techniques for designing rigid-flex circuits. If you're a rigid board designer considering moving into the 3D world of rigid-flex, this issue is just what the doctor ordered!

Columns

Latest Columns

||| MENU
Unlocking Synergies
September 26, 2023 | Miles Moreau, KIC
Estimated reading time: 1 minute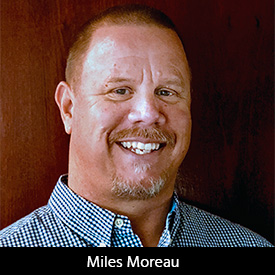 The U.S. Chips Act Propels Collaboration Between Semiconductor Manufacturers and Equipment Suppliers
Introduction: Embracing Collaboration in Semiconductor Manufacturing
In today's rapidly evolving world, the semiconductor industry stands as a driving force across economies and industries, propelling progress through technological advancements. The U.S. CHIPS Act emerges as a game-changing legislation aimed at redefining America's semiconductor manufacturing prowess. The Act sets forth a clear mission: bolster domestic chip production, reinforce national security, and stimulate economic growth.
As the echoes of the U.S. CHIPS Act ripple through the industry, a pivotal juncture arises for both semiconductor manufacturers and equipment suppliers. This legislation has captivated the attention of industry leaders, government bodies, and astute investors. Industry giants like Intel, TSMC, Samsung, and GlobalFoundries have committed substantial investments to U.S. semiconductor manufacturing and advanced packaging. These visionary leaders are primed to reshape the landscape of chip production on American soil.
Seizing Opportunities: The Synergy of Collaboration
With the U.S. CHIPS Act heralding a new era, semiconductor manufacturers find themselves at a crossroads. This juncture holds both opportunities and the potential for transformation, where stronger and closer collaboration between manufacturers and equipment suppliers emerges as a promising path forward. Along with the investment and commitment of the global semiconductor behemoths, suppliers like KIC, global leaders in soldering and curing automated thermal process metrology solutions, are setting a visionary path lit by the bright lights of innovation.
Navigating the Landscape for Semiconductor Manufacturers
Innovation takes the lead
Powering progress through collaboration
Championing sustainability
Nurturing skilled talents
The art of adaptability
To continue reading Miles' insights into the five aforementioned topics, turn to the September 2023 issue of SMT007 Magazine.
Miles Moreau is general manager at KIC, kicthermal.com, a solution provider for advanced packaging and SMT assembly. You can contact him at mmoreau@kicmail.com com or connect on LinkedIn at linkedin.com/in/milesmoreau.
---
Suggested Items
12/05/2023 | Amkor Technology
Amkor Technology, Inc., a leading provider of semiconductor packaging and test services, has announced its plan to build an advanced packaging and test facility in Peoria, Arizona.
12/05/2023 | Mycronic
Mycronic AB has received an order for an SLX mask writer from a new customer in Asia. The order value is in the range of USD 5-7 million. Delivery of the system is planned for the first quarter of 2025.
12/04/2023 | Siemens
Siemens AG, a leading technology company, and Intel Corporation, one of the world's largest semiconductor companies, have signed a memorandum of understanding (MoU) to collaborate on driving digitalization and sustainability of microelectronics manufacturing.
12/01/2023 | SEMI
Global semiconductor equipment billings contracted 11% year-over-year to US$25.6 billion in the third quarter of 2023, while quarter-over-quarter billings slipped 1% during the same period, SEMI announced today in its Worldwide Semiconductor Equipment Market Statistics (WWSEMS) Report.
12/01/2023 | SEMI
Aiming to reduce global semiconductor ecosystem carbon emissions, SEMI and the Semiconductor Climate Consortium (SCC) have created the Energy Collaborative (EC) to understand and clear roadblocks to the installation of low-carbon energy sources in the Asia-Pacific region.