Books

Featured Books

design007 Magazine

Latest Issues

Current Issue

Simplification

On the subject of simplification, our expert contributors explain how to design PCBs without making them complex and over-constrained—whatever the level of technology. In addition, we discuss the effect your decisions and tradeoffs have on design complexity.

The Standards of Design

Our expert contributors discuss how PCB designers can utilize standards to save time and money, not to mention frustration. We also spotlight the newly updated version of the IPC Checklist, a handy guide that illustrates which standards cover which topics, from front-end design through assembly.

Rigid-flex: Designing in 3D

In this month's issue, our expert contributors share their best tips, tricks and techniques for designing rigid-flex circuits. If you're a rigid board designer considering moving into the 3D world of rigid-flex, this issue is just what the doctor ordered!

Columns

Latest Columns

||| MENU
Medtronic CEO Geoff Martha to be Keynote Presenter at 2023 SIA Awards Dinner
September 28, 2023 | SIA
Estimated reading time: 1 minute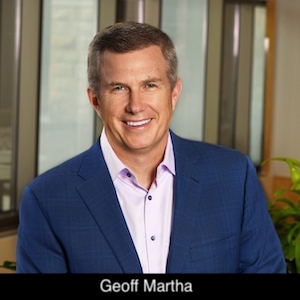 The Semiconductor Industry Association (SIA) announced Geoff Martha, chairman and CEO of healthcare technology leader Medtronic, will be the keynote presenter at the 2023 SIA Awards Dinner on Thursday, Nov. 16 in San Jose, Calif. Martha will offer perspectives on the role of semiconductors in enabling the future of medical technology. SIA represents 99% of the U.S. semiconductor industry by revenue and nearly two-thirds of non-U.S. chip firms.
"Geoff Martha is a leading expert on medical technology, a field that is rapidly advancing thanks in large part to semiconductor innovation," said John Neuffer, SIA president and CEO. "We are pleased to welcome Geoff as the keynote presenter at the 2023 SIA Awards Dinner and look forward to hearing his views on the trends that will shape healthcare technology in the years ahead."
Geoff joined Medtronic in 2011 and assumed his role as CEO as the COVID-19 pandemic rocked communities around the world. As part of his commitment to lead with purpose, Geoff quickly mobilized the company and took action to help global healthcare professionals and partners continue to treat patients and protect themselves. In addition to accelerating the development of remote solutions, he made the unprecedented move to open source the company's intellectual property, making proprietary ventilator designs available to manufacturers around the world. The move helped address growing global demand for ventilators, resulted in new partnerships, and broke down barriers across industries to enhance care.
Prior to becoming CEO of Medtronic, Geoff held various leadership roles on the company's executive committee, including SVP, Strategy and Business Development; Chief Integration Officer; and Executive Vice President, Restorative Therapies Group. Before joining Medtronic, Geoff spent 19 years in a variety of business development, strategic marketing, and sales management roles at GE Healthcare and GE Capital.
The 2023 SIA Awards Dinner also will feature the presentation of the semiconductor industry's highest honor, the Robert N. Noyce Award, to Sanjay Mehrotra, president and CEO of Micron Technology. The Noyce Award is named in honor of semiconductor industry pioneer Robert N. Noyce, co-founder of Fairchild Semiconductor and Intel.
---
Suggested Items
12/05/2023 | Real Time with...productronica
In this interview, Pete Starkey meets with Bob Bouchard from BTU. With its ability to handle high volume, BTU's Aurora reflow soldering system helps reduce downtime, saves energy, has improved accessibility, and more.
12/05/2023 | Real Time with...productronica
Mark Goodwin announces that Ventec is now in the equipment business, as it were, now offering equipment under representation as well as equipment Ventec is now building. The equipment line matches up well with Ventec's core. Some equipment includes: Legend/solder paste, via fill, press plates, and more. These new offerings just demonstrate how Ventec continues to be a value-add supplier.
12/04/2023 | Real Time with...productronica
John Fix discusses principal challenges in North America and Europe. Environmental concerns are very high visibility in Europe. Fix provides details on melamine mitigation in Taiyo America's products, as well as other environmentally tricky chemicals and wasteful packaging.
12/04/2023 | Gartner, Inc.
Global semiconductor revenue is projected to grow 16.8% in 2024 to total $624 billion, according to the latest forecast from Gartner, Inc. In 2023, the market is forecast to decline 10.9% and reach $534 billion.
12/01/2023 | Nolan Johnson, I-Connect007
Aidan Salvi, chief transformation officer, updates Nolan Johnson on the modernization activity under way at Amitron. Aidan shares that Amitron has added 62 different pieces of new equipment on their production floor, and shares details on what that means for Amitron's production capabilities, data management, and progress toward a Factory 5.0 future.