Books

Featured Books

design007 Magazine

Latest Issues

Current Issue

Simplification

On the subject of simplification, our expert contributors explain how to design PCBs without making them complex and over-constrained—whatever the level of technology. In addition, we discuss the effect your decisions and tradeoffs have on design complexity.

The Standards of Design

Our expert contributors discuss how PCB designers can utilize standards to save time and money, not to mention frustration. We also spotlight the newly updated version of the IPC Checklist, a handy guide that illustrates which standards cover which topics, from front-end design through assembly.

Rigid-flex: Designing in 3D

In this month's issue, our expert contributors share their best tips, tricks and techniques for designing rigid-flex circuits. If you're a rigid board designer considering moving into the 3D world of rigid-flex, this issue is just what the doctor ordered!

Columns

Latest Columns

||| MENU
Siemens, TSMC Collaborate to Help Mutual Customers Optimize Designs Using Foundry's Newest Advancements
September 29, 2023 | Siemens
Estimated reading time: 3 minutes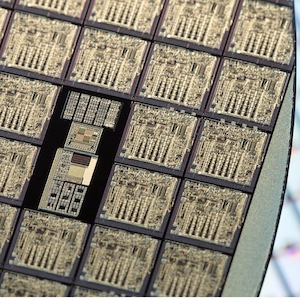 Siemens Digital Industries Software announced new certifications and collaborations with longtime partner TSMC, resulting in the successful qualification of multiple industry-leading Siemens EDA product lines for the foundry's latest process technologies.
"TSMC's collaboration with design ecosystem partners like Siemens helps our mutual customers remain at the forefront of technology innovation," said Dan Kochpatcharin, head of the Design Infrastructure Management Division at TSMC. "This close partnership provides customers with proven design solutions that allow customers to more fully leverage the significant performance and power efficiency advantages of TSMC's advanced process technologies."
Calibre certified for TSMC's N2 process
Siemens' industry-leading Calibre® nmPlatform tool for integrated circuit (IC) verification sign-off is now fully certified for TSMC's most advanced N2 process, including Calibre® nmDRC software, Calibre® YieldEnhancer™ software, Calibre® PERC™ software and Calibre® nmLVS software – all of which are now in place for the earliest adopters of this advanced new process technology offering from TSMC.
TSMC and Siemens have also collaborated to certify Siemens' mPower™ analog software for transistor-level electromigration and IR drop (EM/IR) sign-off using TSMC's N4P process. This achievement allows mutual customers to apply mPower's unique EM/IR signoff solution to their next-generation analog or radio frequency (RF) designs.
Collaboration for Siemens' Solido Design Environment and Analog FastSPICE TSMC's N4P, N3E and N2 custom design reference flow (CDRF) works now with Siemens' Solido™ Design Environment software for advanced variation-aware verification at high sigma. In addition, Siemens' Analog FastSPICE platform for circuit verification of nanometer analog, RF, mixed-signal, memory, and custom digital circuits has successfully achieved TSMC certification for the foundry's advanced N5A, N3E, N3P and N2 processes. As part of the CDRF flow for TSMC's N4P, N3E and N2 processes, Siemens' Analog FastSPICE platform now supports TSMC's Reliability Aware Simulation technology, which addresses IC aging and real-time self-heating effects among other advanced reliability features.
Investment in place and route continues with N3 certifications for Aprisa
Reinforcing its strong commitment to investing in the digital implementation space, Siemens today announced yet another milestone for its Aprisa™ place and route solution with TSMC's certification of the tool for the foundry's N3E process. The N3E certification, together with Aprisa's industry-leading ease-of-use, can help customers accelerate their migration to this node.
"TSMC's pace of innovation is remarkable, and we are proud to work with this partner for the benefit of our many mutual customers," said Joe Sawicki, executive vice president, IC-EDA for Siemens Digital Industries Software. "Optimizing our EDA solutions for TSMC's latest processes helps us provide our mutual customers with innovative solutions that satisfy their challenging and rapidly evolving market and business requirements."
TSMC certifies Siemens' advanced 3DIC solutions
Siemens today also announced it has made substantial progress with TSMC in certifying several of Siemens' 3DIC solutions for TSMC's advanced 3DFabric™ technologies. TSMC has certified 3Dblox 2.0 with Siemens' Calibre® 3DSTACK software for physical analysis and circuit verification. This certification includes support for inter-chiplet DRC and LVS checks as requirements for TSMC 3DFabric technologies.
In addition, TSMC recently certified an array of Tessent™ 3DIC solutions including Tessent hierarchical DFT, Tessent Multi-die with enhanced TAPs (test access ports - IEEE 1838 compliant), native flexible parallel port (FPP) support using streaming scan network (SSN) and IEEE 1687 IJTAG network technologies. Both partners are strengthening their commitments to investing in building 3DIC testing ecosystems under TSMC 3Dblox, which includes known good die (KGD) loopback test and physical aware die-to-die fault detection and diagnosis utilizing BMAP and PMAP standards.
---
Suggested Items
12/07/2023 | Siemens
Siemens Digital Industries Software announces availability of a new process design kit (PDK) from Samsung Foundry that helps mutual customers boost the reliability, quality and robustness of their next-generation integrated circuit (IC) designs manufactured using the foundry's latest processes.
12/05/2023 | PRNewswire
Siemens Digital Industries Software announced that the RS Group plc, a global provider of product and service solutions to more than 1.1 million industrial customers, has selected Siemens as its strategic electronic design automation (EDA) provider for its new, cloud native, DesignSpark Circuit Simulator tool – empowering users to streamline the design process.
12/04/2023 | Siemens
Siemens AG, a leading technology company, and Intel Corporation, one of the world's largest semiconductor companies, have signed a memorandum of understanding (MoU) to collaborate on driving digitalization and sustainability of microelectronics manufacturing.
11/17/2023 | Siemens
Siemens Digital Industries Software announced that its PAVE360-based solution for automotive digital twin is now available on AWS.
11/15/2023 | Siemens Digital Industries
Siemens Digital Industries (DI) is a leading innovator in automation and digitalization. In close cooperation with its partners and customers, DI is the driving force for the digital transformation in the process and manufacturing industries. With its Digital Enterprise portfolio, Siemens provides companies of all sizes with all the necessary products, along with consistent solutions and services for the integration and digitalization of the entire value chain.