Books

Featured Books

design007 Magazine

Latest Issues

Current Issue

Simplification

On the subject of simplification, our expert contributors explain how to design PCBs without making them complex and over-constrained—whatever the level of technology. In addition, we discuss the effect your decisions and tradeoffs have on design complexity.

The Standards of Design

Our expert contributors discuss how PCB designers can utilize standards to save time and money, not to mention frustration. We also spotlight the newly updated version of the IPC Checklist, a handy guide that illustrates which standards cover which topics, from front-end design through assembly.

Rigid-flex: Designing in 3D

In this month's issue, our expert contributors share their best tips, tricks and techniques for designing rigid-flex circuits. If you're a rigid board designer considering moving into the 3D world of rigid-flex, this issue is just what the doctor ordered!

Columns

Latest Columns

||| MENU
Amitron Becomes MIL-SPEC Certified
October 3, 2023 | Amitron
Estimated reading time: 2 minutes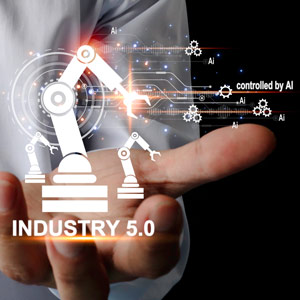 Amitron, a leading U.S.-based manufacturer of printed circuit boards (PCB), brings an additional 80,000 square feet of manufacturing space into the overall MIL-SPEC ecosystem with high automation, and the latest equipment technology and processes for military and aerospace applications.
With four decades of excellence in printed circuit board manufacturing, Amitron successfully completed a validation audit of its Elk Grove Village, Illinois facilities thus meeting the requirements of MIL-PRF-31032 in alignment with the company's Quality Management Plan approved by Amitron's Technical Review Board. After this rigorous audit and certification process, Amitron has been granted the honor of contributing to the safety and security of the nation.
"Earning Mil-Spec certification is a testament to our capabilities and to our unwavering commitment to America's safety and defense," said Aidan Salvi, Amitron's Chief Transformation Officer "Our dedication to a 'Made in America' ethos ensures that the technologies fortifying our nation's defense are produced right here, at home. We invite industry leaders in aerospace, military, and defense to leverage our expertise and unmatched quality for the safety of their supply chain."
A United States defense standard often called a military standard, "MIL-STD", "MIL-SPEC", or (informally) "Mil Specs", are used to help achieve standardization by the U.S. Department of Defense (DOD). The DOD has more than 20,000 "Mil Specs" that ensure that products purchased for use by the U.S. Military meet the required quality requirements.
A key to Amitron obtaining the Mil-Spec certification is the company's transformation to become a Factory 5.0 facility.
Factory 5.0 is the next evolutionary stage in the manufacturing industry. While Factory 4.0 was predicated on robotics, Factory 5.0 expands on the principles of Industry 4.0 by emphasizing human-centric collaboration, flexibility, and adaptability. Factory 5.0 focuses on a highly integrated and intelligent production environment where humans and machines work in tandem, leveraging each other's strengths to achieve maximum efficiency, productivity, and innovation. Factory 5.0 leverages the availability of AI and advanced software systems to build better-advanced manufacturing processes.
"For the past forty years Amitron has been providing our defense aerospace customers with fully qualified and registered high technology printed circuit boards," added Salvi. "And now as we transition into a Factory 5.0 facility, we are completely revitalizing that traditional supplier-customer relationship into a much deeper, more synergistic, collaborative, and cooperative relationship. From Artificial Intelligence (AI) to the Internet of Things (IoT) we are providing a completely new experience for PCB users where we will be combining cultures to develop better and more efficient ways of working together. Factory 5.0 is the perfect solution to meet the needs of the mil-aerospace industry."
About MIL-PRF-31032
A U.S. military specification tailored for printed circuit board (PCB) manufacturing.
It represents rigorous quality and performance standards set by the U.S. Department of Defense. The certification ensures PCBs are of premium quality, guarantees durability - especially for applications with extreme conditions, provides trusted and consistent performance under various stressors, encourages standardization and uniformity, and guarantees compatibility and interoperability in multifaceted military technical ecosystems. MIL-PRF-31032 certification demonstrates a manufacturer's capability to meet strict requirements, highlights a commitment to excellence, and is vital for military technologies that must function flawlessly.
---
Suggested Items
11/27/2023 | Jaltek
Jaltek Systems, a prominent UK contract electronics manufacturer with AS9100 and ISO 13485 accreditations and over 30 years of experience, joined hands with SG Automotive, a Slovenian Electronic Manufacturing Service (EMS) provider known for manufacturing printed circuit board assemblies (PCBA).
11/27/2023 | UK Space Agency
A European mission to explore life on Mars has been given a major boost after a UK firm was awarded more than £10 million to replace Russian components in the Rosalind Franklin Mars Rover, Space Minister Andrew Griffith announced.
11/24/2023 | Andy Shaughnessy, Design007 Magazine
I learned to cook late in life, and Allrecipes.com is my go-to recipe source. Their recipes are peer-reviewed, you might say, and they're always dead-on. So, this week, I present my top five recipes for traditional Thanksgiving dishes; these will also work well for Christmas dinner, or any big family gathering. Enjoy!
11/21/2023 | Eltek
Eltek Ltd., a global manufacturer and supplier of technologically advanced solutions in the field of printed circuit boards (PCBs), announced its financial results for the quarter ended September 30, 2023.
11/20/2023 | Agfa-Gevaert
Excluding currency effects, the Agfa-Gevaert Group's revenue increased by 1.3% versus the third quarter of 2022, driven by the HealthCare IT division, ZIRFON membranes for green hydrogen production and the good performance of the ink product lines in the Digital Print & Chemicals division.