Books

Featured Books

design007 Magazine

Latest Issues

Current Issue

Simplification

On the subject of simplification, our expert contributors explain how to design PCBs without making them complex and over-constrained—whatever the level of technology. In addition, we discuss the effect your decisions and tradeoffs have on design complexity.

The Standards of Design

Our expert contributors discuss how PCB designers can utilize standards to save time and money, not to mention frustration. We also spotlight the newly updated version of the IPC Checklist, a handy guide that illustrates which standards cover which topics, from front-end design through assembly.

Rigid-flex: Designing in 3D

In this month's issue, our expert contributors share their best tips, tricks and techniques for designing rigid-flex circuits. If you're a rigid board designer considering moving into the 3D world of rigid-flex, this issue is just what the doctor ordered!

Columns

Latest Columns

||| MENU
Simplifying Your Design
November 9, 2023 | I-Connect007 Editorial Team
Estimated reading time: 1 minute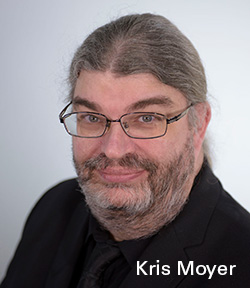 It's safe to say that millions of dollars, not to mention man-hours, are wasted each year because of over-constrained, overly complicated PCB designs. Much of this is due to the increase in signal speeds and rise times, even in "mature" PCBs, and the extra cost is already part of the budget.
For this issue on simplifying PCB designs, the I-Connect007 Editorial Team spoke with IPC instructor Kris Moyer about ways that designers can avoid overconstraining their designs and making them needlessly complex. As Kris says, streamlining your design comes down to having a solid understanding of fab and assembly processes and the silicon tradeoffs that can simplify or overcomplicate your design, as well as the need to start working with fabricators early in the cycle.
Andy Shaughnessy: What are some typical snafus and missteps that you see designers make to overcomplicate their designs?
Kris Moyer: Here's what often happens: Let's say you have one connector on your board that needs tight tolerance. But rather than dimensioning to just that connector, locally, designers will do a tight tolerance to the data from the global dimensioning system, which now constrains the entire board.
Or, if they need perfect coplanarity on a BGA part for good BGA mounting, they'll put co-planarity back over the entire board where they don't need it, because regular chips, gull-wings, and so on don't need the same amount of coplanarity as a BGA—or they'll try to hold layer tolerances: "I need a 2-mil layer plus or minus 10%," because they know that 10% is normal for tolerance, but they missed the part of the spec that says 10% or 1 mil, whichever is greater. Fabricators can't hold that tight a layer-to-layer tolerance when it's below a certain layer thickness.
Below about a 10-mil thickness, the best fabricators can do layer-to-layer is 1 mil for nominal processing; If you want to hold a tighter tolerance, you're paying for 100 to get five boards. That's just a couple of examples. Another is overly tight hole tolerances: "I want to have 150-mil diameter hole ±1 mil." Again, it's unreasonable, right?
To read the rest of this interview, which appeared in the November 2023 issue of Design007 Magazine, click here.
---
Suggested Items
12/05/2023 | All Flex Solutions
All Flex Solutions has purchased and installed a new inner layer factory in their Rigid Flex Center of Excellence located in Minneapolis. This continues their investments in plants and technology to support customers' needs for capability, speed and increased yield.
12/06/2023 | Happy Holden -- Column: Happy's Tech Talk
Registration is one of the most important features for any PCB fabricator, but the capability for multilayers is a lot of work on the fabricator's part. CAM settings, multilayer lamination, X-ray analysis, AOI measurements, imaging capability, and drill accuracy all play an important part in this capability. Software and panel parametric coupons are important because they aid in registration performance.
11/16/2023 | Northrop Grumman
Northrop Grumman Corporation recently completed its Critical Design Review (CDR) on a proliferated low-Earth orbit constellation of 16 missile tracking satellites for the Space Development Agency, clearing the way to begin production work on the space vehicles.
11/16/2023 | I-Connect007 Editorial Team
Registration is underrated and underappreciated. You can try to argue with us about this, but after diving into the current state of registration, we're convinced. What's key here is ensuring proper registration from layer to layer across the entire printed circuit board. It's a holistic process requiring anticipation, prediction, precise attention at each step, and detailed data tracking and monitoring, because a slight error up front will only snowball as the process continues. How does your registration process stack up?
11/10/2023 | BUSINESS WIRE
Keysight Technologies, Inc. collaborated with Metanoia Communications Inc. to verify the low physical layer 5G Open Radio Unit (O-RU) JURA Platform using the end-to-end Keysight Open RAN Studio solution.