Books

Featured Books

design007 Magazine

Latest Issues

Current Issue

Simplification

On the subject of simplification, our expert contributors explain how to design PCBs without making them complex and over-constrained—whatever the level of technology. In addition, we discuss the effect your decisions and tradeoffs have on design complexity.

The Standards of Design

Our expert contributors discuss how PCB designers can utilize standards to save time and money, not to mention frustration. We also spotlight the newly updated version of the IPC Checklist, a handy guide that illustrates which standards cover which topics, from front-end design through assembly.

Rigid-flex: Designing in 3D

In this month's issue, our expert contributors share their best tips, tricks and techniques for designing rigid-flex circuits. If you're a rigid board designer considering moving into the 3D world of rigid-flex, this issue is just what the doctor ordered!

Columns

Latest Columns

||| MENU
Avnet Insights Survey: Engineers at a Turning Point
November 15, 2023 | Avnet
Estimated reading time: 3 minutes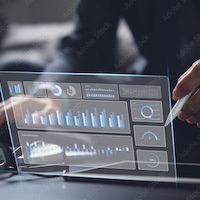 Engineers are at a turning point when it comes to navigating the design and supply chain disruptions of the last several years, according to findings from Avnet. The leading technology distributor released its third annual Avnet Insights survey, which has been keeping a pulse on engineers' sentiments and strategies around existing industry and market conditions. The 2023 survey found that, while there is a sense of optimism around acute issues such as components availability, many are now looking at what comes next, and that outlook remains uncertain.
Key takeaways from 2023:
Nearly three-fourths of global respondents believe the severity of the component shortage has improved year-over-year: 73% say the shortage has gotten much better or somewhat better. What's more, this marks a significant shift in engineers who feel there have been improvement compared to 2022, when 59% said the severity of the shortages had gotten worse year-over-year.
However, market conditions are becoming a bigger concern. More than a quarter (29%) of respondents are more concerned about market conditions vs. component availability, up from 18% in 2022. Still, component availability remains top concern for the majority (69%).
Overall, respondents are experiencing improvements in their access to a number of components – most notably passives (66%). However, respondents are still feeling some strain with MCUs (20%) and analog (19%) components.
Hesitation remains around adoption of Artificial Intelligence (AI) strategies. Avnet found only 4% of engineers are currently using AI in their work today, and only 14% have plans to implement it into their work this year. And despite a small selection who are currently using AI or have plans to use it, a majority of respondents appear to be resistant: more than half said they are not using it and have no plans to (56%).
Strategies emerge from disruption to lay groundwork for future
Despite feeling better about availability, the disruptions of the past few years have engineers reevaluating how they approach the supply chain. When it comes to supply chain tactics utilized to navigate lack of component availability, the top three tactics for 2023 respondents were seeking alternative sources for parts (32%), increasing buffer inventory (19%), and increasing the timetable of demand forecasts (17%). Last year, while seeking alternative sources remained the top solution, the second go-to tactic was to go beyond the current approved manufacturer list. The decrease in those going "off list" in favor of adapting inventory or forecasts suggests engineers are looking for longer-term solutions to navigate disruption.
Further, distributor relationships are proving of greater importance. While last year, improving relationships with distributors came in as the third most popular supply chain strategy for managing the chip shortage (current conditions), the 2023 survey placed it at number one.
"Our third annual Avnet Insights survey underscored that while many may be feeling more positively about getting access to the necessary components, there is a trepidation about the future. As such, many are looking at what they can do to set themselves up for greater success," said Rebeca Obregon-Jimenez, Avnet's Senior Vice President of Strategic Business Engagements and Supplier Management "One thing has become certain, and that is the desire to implement long-term strategies that will help ease the impact of any unforeseen disruptions and ensure flexibility in both sourcing and design. The key to this is access to actionable data, which distributors such as Avnet are using today to help OEMs gain more visibility and control in their supply chains."
When it comes to design tactics, Avnet found many engineers are consistently leveraging many of the same legacy strategies to address issues such as availability. For example, when components are not available, most respondents say they use pin-to-pin replacements with better specs/more functionality (17%), drop-in replacements (16%), or redesigned boards (15%). Avnet's 2022 survey unveiled similar strategies.
In addition, when asked what design strategies they plan to implement to better manage current conditions, top responses included designing in standard approved components with multiple manufacturers where possible (25%) and testing and qualifying multiple parts that meet requirements early in the design process (22%), which also aligned year-over-year.
The Avnet Insights survey was conducted among 316 global respondents. Regionally, respondents were based in the Americas, EMEA, Asia, and Japan. The survey was fielded online from September 6-25, 2023, using Avnet's global customer database.
---
Suggested Items
11/30/2023 | BUSINESS WIRE
Nordson Electronics Solutions, a global leader in electronics manufacturing technologies, is pleased to announce the release of the new ASYMTEK Select Coat® SL-1040 conformal coating system.
11/27/2023 | PRNewswire
Micross Components, a leading provider of high-reliability microelectronic products and services for aerospace, defense, space, medical, energy, and other high-reliability applications, is pleased to announce that it has received an award under the IBAS Cornerstone RESHAPE program with a ceiling value of up to $134.3 million, with $45.6 million obligated at the time of the award.
11/16/2023 | Zach Peterson, NWES
When I last spoke with DirectPCB cofounder Greg Papandrew, he mentioned that many boards are designed like Ferraris when what the product really needs is a Ford Pinto. Those of us who work in PCB design education, whether on corporate training or on the conference scene, tend to teach new designers how to build Ferraris.
11/14/2023 | IMI
Integrated Micro-Electronics, Inc. (IMI) posts US$341 million of revenues in the third quarter of 2023, 3% lower year-on-year.
10/10/2023 | Pete Starkey, I-Connect007
I was delighted to accept the invitation to attend the Oct. 4 IPC Day Netherlands: Aerospace Electronics, at ESTEC, the technical and scientific heart of the European Space Centre in Noordwijk. A full house of electronics industry professionals, managers, and engineers made the most of the occasion, met with their peers, exchanged their experiences, enhanced their technical knowledge and learned about the latest in industry standards and training opportunities.