Books

Featured Books

design007 Magazine

Latest Issues

Current Issue

Simplification

On the subject of simplification, our expert contributors explain how to design PCBs without making them complex and over-constrained—whatever the level of technology. In addition, we discuss the effect your decisions and tradeoffs have on design complexity.

The Standards of Design

Our expert contributors discuss how PCB designers can utilize standards to save time and money, not to mention frustration. We also spotlight the newly updated version of the IPC Checklist, a handy guide that illustrates which standards cover which topics, from front-end design through assembly.

Rigid-flex: Designing in 3D

In this month's issue, our expert contributors share their best tips, tricks and techniques for designing rigid-flex circuits. If you're a rigid board designer considering moving into the 3D world of rigid-flex, this issue is just what the doctor ordered!

Columns

Latest Columns

||| MENU
Estimated reading time: 6 minutes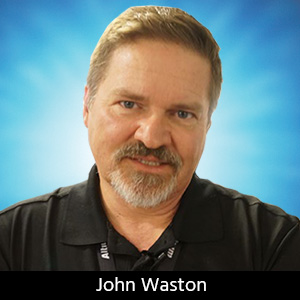 November 16, 2023
Elementary, Mr. Watson: William of Ockham Meets Printed Circuit Boards
William of Ockham was a significant figure in medieval philosophy who lived from 1285 to 1347 and was an English Franciscan friar, philosopher, and theologian. William of Ockham is most famously known for formulating the principle of Occam's Razor, also known as the principle of parsimony.
In simple terms, Occam's Razor is a problem-solving rule suggesting that when you have multiple possible explanations, the simplest one is usually the best. The most straightforward solution that fits all the facts without adding extra assumptions or complications. This principle helps us avoid making things more complex than they need to be. Occam's Razor is widely used in various fields, including science, philosophy, and problem-solving.
Throughout his writings, William of Ockham expounded on Occam's Razor principle with these words:
"Pluralitas non est ponenda sine necessitate," translated as "Plurality should not be posited without necessity." It emphasizes the importance of not introducing unnecessary complexity or assumptions when explaining a phenomenon. William expounded on this quote later in his life, emphasizing the necessity of introducing additional elements only when required.
"Entities are not to be multiplied beyond necessity," a paraphrased version of Ockham's principle. It stresses that one should not introduce more elements or assumptions than are needed to explain a phenomenon. The result is higher risk and failure.
I've seen this principle of Occam's Razor play out in real life when working with new PCB designers as they are designing and developing their design style. I notice that engineering students have more difficulty with solving the puzzle of PCB design because they do "something" and want to know if "it is correct," or they quickly get lost in the weeds and cannot see the solution.
That is where William of Ockham comes in. The simplest solution is most likely the correct answer. We have heard the phrase "KISS," which stands for "Keep It Simple, Stupid." As a young designer, this acronym encouraged me to keep things straightforward and uncomplicated when working on solutions to problems, tasks, or designs. It's a reminder to aim for simplicity rather than overcomplicating things, which can lead to confusion or inefficiency. When working with new designers, on the other hand, those with an artistry background start a PCB as a blank canvas, not ultimately knowing what the final product will look like, and walk that fine line between engineering and artistry with fascinating results. The best PCB designers I know also have backgrounds in art in some way.
If William of Ockham would visit our companies and classrooms, what would be his message on how we are designing PCBs? Here are some ideas.
Simplify Your Design
Do this by avoiding over-constraining and making it overly complicated for no reason. You can find a more elegant and practical solution by eliminating unnecessary elements. With more components, there are more potential points of failure. In a complex system, each element or component is interconnected, and failing can disrupt the entire system, where the functioning of one component relies on the proper operation of others. When one part fails, it can trigger a domino effect, causing multiple failures.
Identifying and isolating those problems in complex systems can be challenging. With numerous interacting elements, pinpointing the exact cause of a failure can be like finding a needle in a haystack.
Define Clear Objectives and Constraints
I refer to this as a magic bullet when working on PCB designs. First, starting with clearly defined objectives and constraints significantly impacts the project. Understand the goals and limitations before diving into the design process. Defining these principles is critical in any project or endeavor. It provides a roadmap for what needs to be achieved and sets boundaries to guide decision-making. Also, it tells you when you've gone off course and gotten lost in the weeds.
That is often a step that is passed over at the very beginning of a project. For various reasons, many want to jump into the "How of a project" before defining and clearly understanding the "what" and, more importantly, the "why."
I think William of Ockham would tell us the objectives (no matter what we are doing) should be clear, specific, and measurable. They should leave no room for ambiguity, ensuring that everyone involved understands what needs to be accomplished. Also, objectives should align with the overall goals and mission of the project or organization. They should contribute directly to the larger purpose.
Also, these objectives and constraints must be realistic and attainable within the given time frame and resources. Not having this as a guiding principle and setting unattainable goals can lead to frustration and demotivation. Finally, objectives should have a defined timeline or deadline. That provides a sense of urgency and helps in prioritizing tasks.
A fantastic result from these objectives and constraints establishes guidelines that outline design principles rather than rigid rules. They provide a framework for designers to work within while allowing creative freedom in the design process, leading us to our next point.
Avoid Over-constraints in Design
This is crucial for the final product's flexibility, innovation, and adaptability. That's easier said than done. How does that work when we are in the heat and stress of a design with everyone breathing down your neck asking, "Are you done yet?"
First, you must prioritize design requirements: Identify and prioritize essential design requirements. That helps focus on critical elements while allowing flexibility in less critical areas.
With every PCB design I've done, I noticed one common trait: There was not a single solution, but multiple ones to the design. This flexibility during that design process was a tremendous help in completing each one, rather than specifying exact dimensions, materials, technologies, and set parameters or ranges. This gives designers the flexibility to choose what best fits within those boundaries.
Implement an Iterative Design Process
Begin with a basic concept and refine it through multiple iterations, incorporating feedback, and adjusting as needed. The key here is "as needed." Clearly defining (through your define clear objectives and constraints), you will quickly identify what is a want and a need in a PCB design. See what needs to be implemented now and what can wait for the next spin of your design.
Stay Informed About Emerging Technologies
Keep up-to-date with your field's latest technologies and trends. This knowledge can open new possibilities and prevent you from getting stuck with outdated or overly restrictive approaches. Simplifying how things are done is based on the tools and how (or if) you use them. As designers, we often get stuck in how we do things without understanding the capabilities of our ECAD tools. Stay informed on your tools' new features and capabilities and know how to use them.
Occam's Razor encourages engineers and designers to favor more uncomplicated and straightforward solutions. When you get lost in the weeds, take a step back and see the simple solution; it most likely is your correct one.
John Watson is a professor at Palomar College, San Marcos, California.