Books

Featured Books

smt007 Magazine

Latest Issues

Current Issue

Attracting New Talent

To get different results in staffing, you must change how you define, promote and recruit your job opportunities. How do you become magnetic to high-quality early-career candidates?

Test and Inspection

Test and inspection methods are undergoing rapid change. In this issue, we consider the influence of AOI, AI, and human eyes. How exactly are these pieces of the puzzle changing the role of test and inspection?

Chips Don't Float

In Europe and the U.S., legislation is under way to revitalize PCB fabrication and packaging. What is the status of this work, and how specifically does this change the industry landscape for EMS companies? What will help keep us afloat?

Columns

Latest Columns

||| MENU
PDR Rework Unveils ThermoActive Suite v.8 Revolutionary Rework Software
November 20, 2023 | PDR
Estimated reading time: 1 minute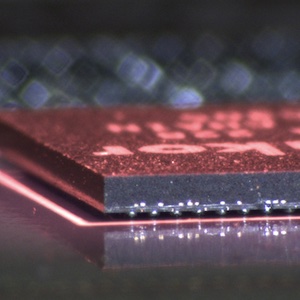 PDR Rework, a leading manufacturer of BGA rework systems, is pleased to announce the release of its groundbreaking software, ThermoActive Suite v.8. This latest advancement represents a significant leap in the field of rework, offering unparalleled simplicity and efficiency.
ThermoActive Suite v.8 by PDR Focused IR Rework introduces a new era of thermal characterization and automated profiling for rework tasks. This revolutionary software sets a new industry standard, streamlining the profiling process and reducing the need for multiple iterations to achieve perfect profiles. It also eliminates the hassle of manual adjustments to process parameters.
The intelligent software from PDR now performs automatic adjustments through advanced thermal characterization sensors and unique software capabilities, eliminating the need for users to make real-time profile adjustments. The result is a substantial time savings, making rework tasks more efficient and user-friendly.
With just two profiles provided by PDR (PB/PB Free), the ThermoActive Suite v.8 automatically detects the thermal characteristics of the PCB and component in real-time, adjusting to the thermal mass of both components automatically. This ensures controlled reflow within precise temperature limits, enhancing the overall quality of rework processes.
Furthermore, the v.8 software introduces internal diagnostic routines to guarantee peak performance of the system. It includes system warm-up routines that ensure all temperature measurement devices provide no greater than 1-degree Celsius temperature variability, ensuring highly repeatable rework results.
"PDR Rework is proud to introduce ThermoActive Suite v.8, a game-changer in rework software. This release marks a significant step forward in our commitment to providing cutting-edge solutions that simplify and enhance rework processes," said Dave White, CEO of White Industrial Corporation, parent company of PDR Americas.
ThermoActive Suite v.8 is designed to empower users with an intelligent and efficient tool for thermal characterization and automated profiling, revolutionizing the way rework tasks are executed.
---
Suggested Items
11/09/2023 | IPC
IPC's Taiwan Region Hand Soldering and Rework Competition 2023 was held in Taipei City, Taiwan on October 13, 2023.
10/13/2023 | Real Time with...SMTAI
Finetech Sales Engineer, Tony Haynes, shares what he hears customers asking for most often. He also shares his perspective on where people are the most important in the test, inspection and rework cycle.
09/20/2023 | PDR
PDR is set to showcase its cutting-edge IR-E3 Series of SMD/BGA IR rework systems, as well as its industry-leading X-ray solutions.
09/13/2023 | IPC
In conjunction with NEPCON Vietnam 2023, IPC hosted its popular IPC Hand Soldering and Rework Competition in Hanoi, Vietnam on September 6-8, 2023.
09/11/2023 | Kurtz Ersa Inc.
Kurtz Ersa Inc., the world leader of electronics production equipment, to announce the appointment of Ethan Jones as a Sales Manager for the Rework and Inspection team.