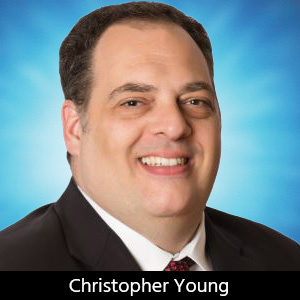 Adventures in Engineering
Column from: Chris Young
Chris Young has 20+ years' experience as an electrical engineer, working predominantly in the avionics/aerospace industry, supplemented by experience in the semiconductor and medical fields. He is the owner/lead engineer of Young Engineering Services LLC.
May 26, 2022
The prevalent mindset of late seems to be "tools maketh the designer." I have noticed this in ECAD tool marketing, discussions with customers (past, present, prospective), and conversations with colleagues. While I am an advocate of having the right tool for the right job and possessing good tools, this should be tempered with good old-fashioned know-how. A firm understanding of PCB design (mechanical fit, electrical compatibility, producibility, and testability) is essential to developing oneself into a skilled designer.
---
March 08, 2022
The expansion of cellular broadband in the 3.7–3.98 GHz spectrum band has crossed into the working frequency range of Radar/Radio Altimeters (RAs). Commercial RAs are intended to operate in the frequency band of 4.2 to 4.4 GHz. However, Radar altimeter receivers may be sensitive to frequencies outside this range, and this is the basis for the FAA's current reluctance to wireless 5G wireless station deployment near airports. The FCC and the FAA are not in alignment with each other regarding 5G broadband expansion as demonstrated by their yearly finance proposals and operational goals set forth to Congress.
---
January 25, 2022
AS9100 Revision C, released in 2009, was meant to make risk management an integral part of avionics product development and production. In addition, it required the measurement of a multitude of "key metrics": delivery performance, requirements conformance, and eliminating re-occurring corrective actions to name a few. AS9100 Revision D, released in 2016, further bolstered the intentions of revision C, by increasing the emphasis on risks encountered in overall company operations and risks involving human factors.
---
November 30, 2021
Good product data management is rooted in the thoughtful strategy, process, and execution of preserving your company's product data. A robust data management strategy is key to giving direction to your company's data management processes. Product portfolio, pedigree, and regulatory requirements are used to identify how to implement a data management plan/process to support your company's products. The day-to-day tactical ins and outs of product data management should be executed per plan and in faith to the strategy. We've all heard of the term "just trying to check all the boxes." My observation is that this type of mindset leads to finishing a task at the cost of completeness.
---
September 28, 2021
Connectors, the physical medium our printed circuit board assemblies (PCBAs) use to purposely interface to their external environment, can make or break your design. I would like to offer my two cents on this topic, a "Penny Primer," if you will…
---
August 17, 2021
Prototyping, simulation's fraternal twin, born from a desire for a finished product is a common methodology employed in PCB/PCBA development. Aside from merely being a means to an end, what is your prototype meant to accomplish?
---
July 20, 2021
In many instances test points are a critical part of the process for launching, producing, and maintaining a successful product. Sadly, many times test points are left as an afterthought and squeezed/pushed into a design after PCB layout is "complete," signal integrity analysis is "done," and all but the final design review remains. Now, let's see what we can do to effectively place test points in our CCAs.
---
June 15, 2021
To be clear, autonomous flight is here, it has been done, the achievement has been made. Now, how do we create an ecosystem for this newly proven technology and how do we incorporate it into our lives?
---
May 18, 2021
Tooling holes are more than a type of mounting hole used in PCBs to aid in the assembly of printed circuit board assemblies (PCBAs). Tooling holes are used for aligning, inserting, and extracting PCBAs in higher level assemblies because they are precise mechanical references embedded into the PCB.
---
April 20, 2021
Component unavailability is a thorn in the side of everyone, from engineering to manufacturing and is manifested in many ways, obsolescence, long lead times, raw material shortages, and catastrophic events (fires, natural disasters) to name a few.
---
March 30, 2021
Meet Chris Young, our newest columnist, who will focus primarily on the military and aerospace segments. Chris shares a little about his background, then gets into the meat of his first column.
---